Project Report

| Aug 22, 2019
We've got some Big News to share with you!
By Robinson & Sanjay and Maryam | SOLE Ambassador in Pisamal & SOLE Colombia Team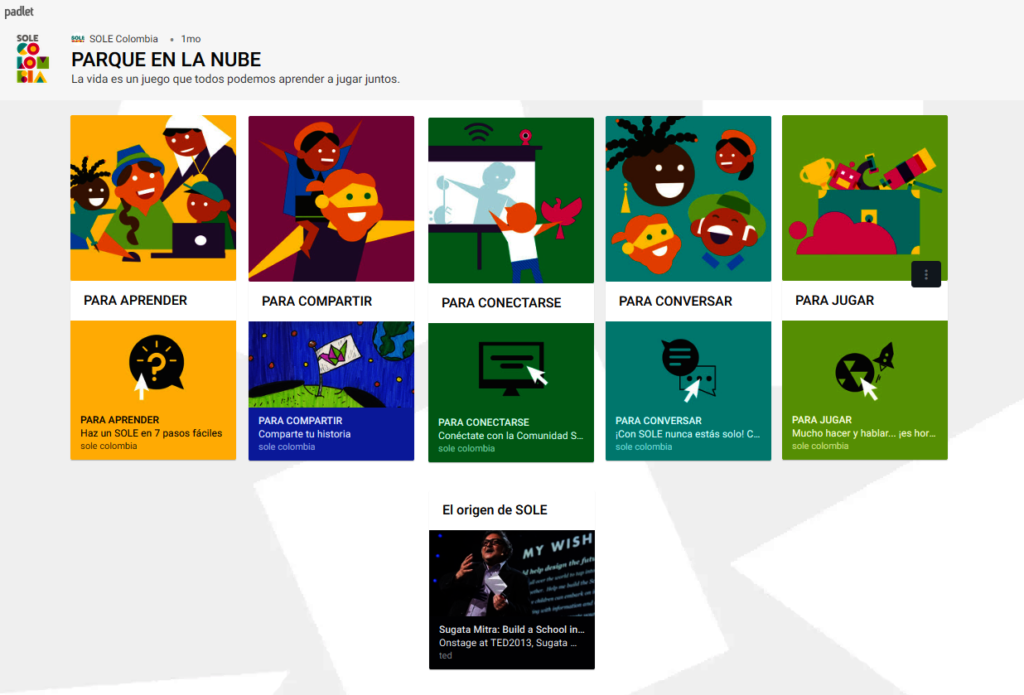 After many months working on the Playground in The Cloud (Parque en La Nube) we have some Big News to share with you!
We are very thankful with you and so many other people, who have joined our cause and helped us build a Playground in the Cloud, where SOLE ambassadors and other people who want to explore SOLE, can connect, learn, talk, share and play! Our platform is ready and there are already people who are part of the Community using it. Here you can check it out: https://parqueenlanube.padlet.org/solecolombia/home
We want to invite thousands of people around Colombia and other countries to come to this amazing Playground, and we will be sharing it soon with the bigger SOLE community and other people who might be interested.
The Playground in the Cloud is also a place to share with you and many other people the great news and stories happening in different corners of our country. That's why we also want to share with you other Big News! As you already might have heard, we started another project together with the community of Pisamal (a rural community in the coffee growing region in Colombia: https://www.globalgiving.org/projects/build-a-school-in-the-cloud-for-pisamal-colombia/. Last week we participated in #littlebylittle campaign and different people got to know some amazing stories about the neighbours of Pisamal using SOLE.

The good news is that SAP in Colombia decided to support this beautiful project with a big contribution and now, together with the neighbours in Pisamal, we can start to make the Big Dream of the community - to have a SOLE Lab - a reality.
A SOLE Lab is a place where the neighbours can meet, use the internet and learn together. They already started using SOLE 4 years ago, and now they need a facility with the proper infrastructure to take bigger steps and continue learning and find new and innovative solutions to their challenges together.
We are already coordinating with Robsinson, other neighbours of Pisamal and Fundación Promedio - another great organization we work with - to start the construction of the SOLE Lab.
With the generous contributions we have received until now, we have advanced in our way to reach our goal, but we still need some ressources to make of this place a real Self-Organized Learning Environment connected to the world. That's why we are asking you today to support the neighbours of Pisamal. If you already supported us with your donation, we invite you to become a recurrent donor with a monthly donation. Even a small amount counts and the community of Pisamal will have the chance to be connected to the internet and have electricity for a much longer time.
If you still cannot support with your donation, we would be very thankful if you could tell other people about this project.
We invite you to read more about Pisamal's story with SOLE and many other stories of SOLE ambassadors all over Colombia: https://parqueenlanube.padlet.org/solecolombia/compartetusole
Thank you and stay tuned for more Big News from Pisamal and the SOLE Colombia Community.

Robinson Pisamal, Sanjay and Maryam (SOLE Colombia Team)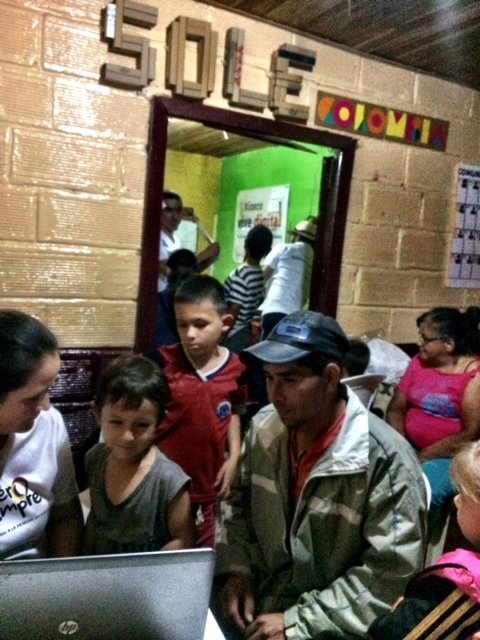 Links: