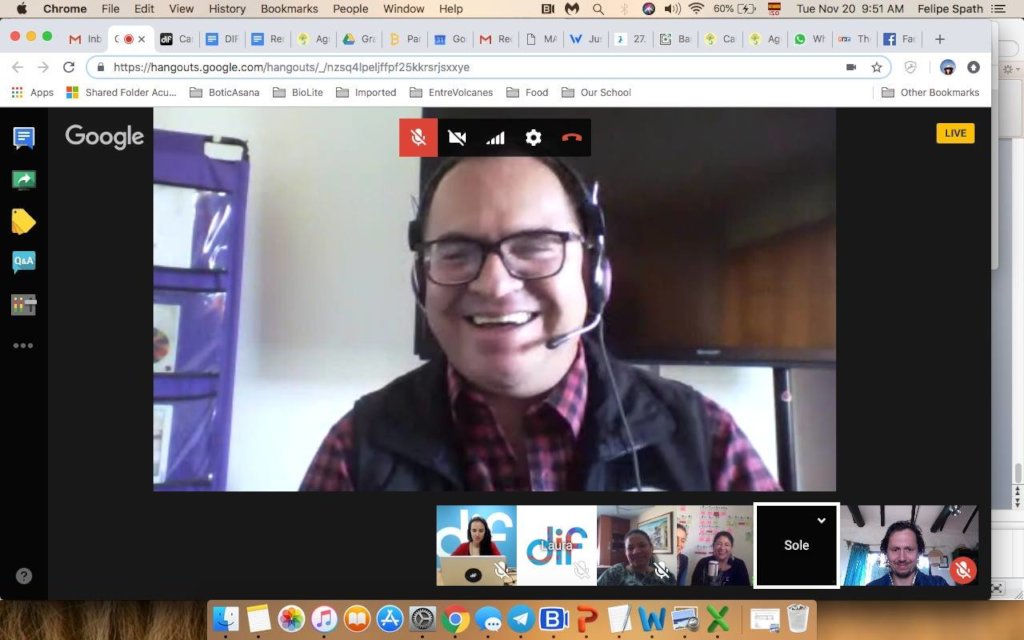 María, Jorge and Dolly are three of our SOLE Ambassadors. They have been doing SOLE for a few years and have experienced the Self-Organized Learning Environments in very different contexts.
María is a social and political science teacher at the Elias Fernandez Baena School in Cartagena and started doing SOLE in 2015 with her students. She and some of her colleagues have seen the positive change, not only have they improved their academic results, but they have specially developed different skills that are so important for peace building in our society.
Jorge is a librarian at the Rural Public Library of Naranjal-Chinchiná. He became SOLE Ambassador in 2013 and has experienced how the children of this rural community are now more curious about the unknown, and have understood that the internet is a technological tool not only for social networks, but also to explore other worlds and cultures. People in the community have discovered, at the library and through SOLE, the opportunity to use the internet in a more productive and fun way, and have developed better interpersonal relationships with their neighbors and friends.
Dolly works at the Tiempo de Juego Foundation (Time to Play) in Cazuca, a community, that has become part of Bogotá and where thousands of people have settled after being displaced from other regions in the country due to the armed conflict in Colombia. She has been doing SOLE for two years with children from 6 - 13 years. At the beginning it wasn't easy for her to let go and let the children manage their own learning process, but now she's happy and surprised to see that children are capable of learning by their own, in groups and using the internet. The children now come with their own Big Questions to the SOLE and they have developed different skills needed in this community.
Learn more about this amazing stories here:
Can Self-Organized Learning Change the World?: https://www.thinkdif.co/sessions/can-self-organized-learning-change-the-world
This are three amazing stories of the thousands that happen everywhere where there is a SOLE in action. And we love to learn from our SOLE Ambassadors and their communities. No one can understand better how to use SOLE than the people who experience it.
During the last months, we have had the chance to keep on listening and learning from our SOLE Colombia Community using different kind of platforms and formats.
We have done some videoconferences called "Recarga tu SOLE" (recharge your SOLE) where SOLE Ambassadors from different regions can connect, share and learn from each other. We also participated in the DIF - Disruptive Innovation Festival, where María, Jorge and Dolly had the chance to share with the world their own story (see the link above).
This different kind of connections between members of the SOLE Colombia Community who live in different regions, and also complete different contexts, has helped us understand how our online course (better say "online experience") has to be designed.
For our online project, we have already a basic design that's called "Parque en La Nube"(Playground in the Cloud). We don't want it to be a regular online course, but a wider experience and for the long term use. Following are the sections we are designing with our team:
LEARN: Start doing SOLE in X easy steps
SHARE: Share your story and learn from other stories
TALK: Talk to other people who do SOLE
CONNECT: Connect with other members of the SOLE Colombia Community
PLAY: Now it's time to play...
We are designing the different sections having the diversity of our Community in mind and also considering the context of the 130+ rural educators we want to reach through this project. We are convinced that new and more experienced SOLE Ambassadors can learn a lot and support each other using this new tool.
We are testing which could be the best platform for this SOLE online experience and for the next months, we will design the rest of the Playground in the Cloud and start to test it. As soon as we have our prototype, we will ask some of our active members, and also new people interested in starting SOLE, to give us the feedback needed to launch it.
Thanks to all the generous donations, we have designed and coordinated the different videoconferences we have done with our SOLE Ambassadors and we started designing our online experience. With your support, we will have the chance to use a platform for our project and develop the online materials we need for this experience.
Thank you for your support and stay tuned! We will be sharing more exciting news on our website and social media.
The SOLE Colombia team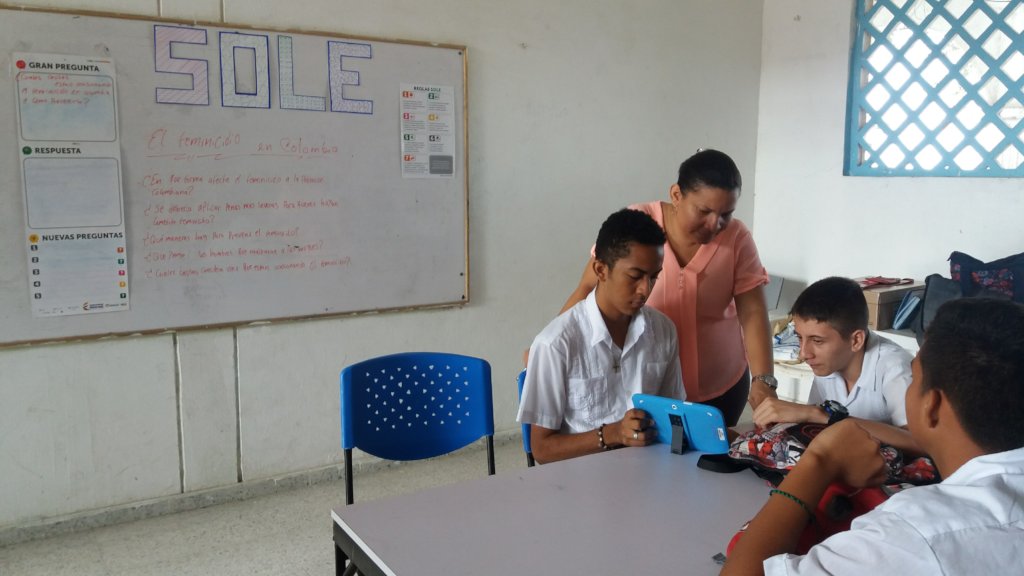 Links: