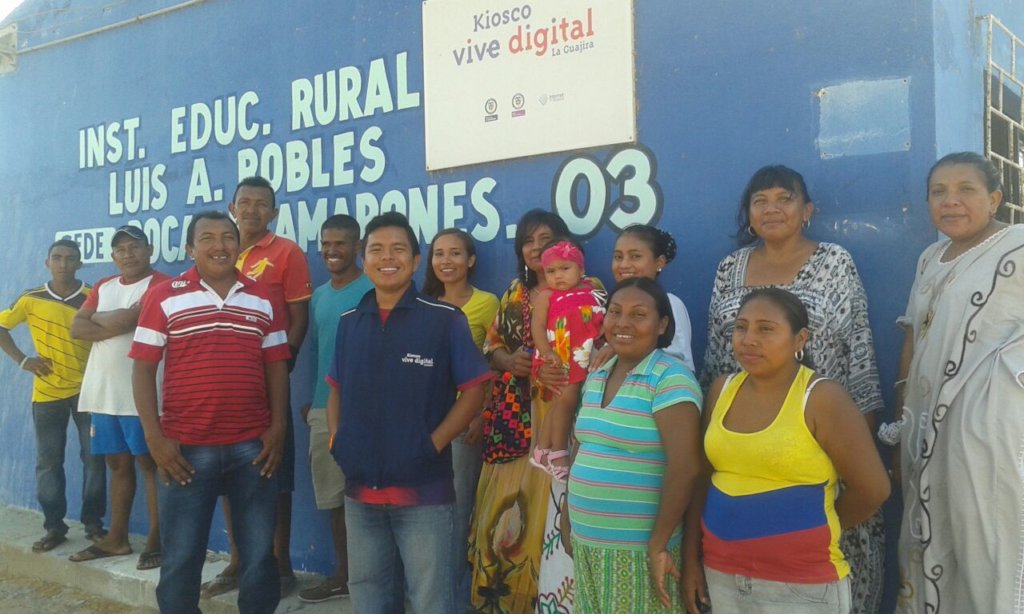 "As a member of the Wayuu community in La Guajira, Colombia, SOLE ambassador and manager of one of the Vive Digital Kiosk in Boca de Camarones (a small village that's part of our indigenous community), I have seen the impact that the only space with Internet access in the area has had on the community since 2014.
La Guajira, land of the Wayuu, has a great cultural richness that is little known in the rest of the world and that contrasts, in several zones of the region, with the lack of access to basic services, lack of quality education, unemployment and others.
Thanks to the Internet and SOLE, we have managed to learn from other realities and tell the stories of our community to the world.
Also, young people in the community have developed new research and communication skills, and most important, this has generated a new sense of belonging to the Wayuu culture. Previously they didn´t see more options than leaving the territory to look for new opportunities, now they can generate new projects without having to abandon the community.
In this sense, the internet kiosk has become a Self-Organized Learning Environment, SOLE, for the community, allowing us to learn, connect and share our culture with the world. What previously could only be done by walking and driving several kilometers, is now just a few clicks away".
This is the story Elainer and his community, and like him, there are many others living in remote areas in Colombia, who are willing to learn, explore new ways for solving their own challenges, connect to the rest of the world and share their different stories.
We not only believe that SOLE is a great way for different rural communities to learn and develop the different skills they need to solve their own real life challenges, but we're also convinced that we have now a great chance to build connections with each other using SOLE and the Internet, sharing our stories and parts of our different realities, not only in remote areas, but also in urban communities.
This is why we appreciate the diversity of our SOLE Colombia Community: rural educators, teachers in different types of schools, Internet kiosk administrators, librarians, community leaders, students, young and old. And this is why we are developing our online course together with our community.
In the last months, we have been working together with our SOLE ambassadors, who started doing SOLE with their local communities 3 years ago, to find out together, what would be the best way reach more than 130 local educators through an online course.
We had a conversation through video conference with some of our SOLE ambassadors, listened for their ideas for the online course and asked them in which way would they like to get involved in this process.
In July, we visited a new rural community in the Cauca region and had the chance to do a SOLE with local educators. In August we visited different SOLE ambassadors from different regions in Colombia, and had the chance to be present at different SOLE sessions in very diverse contexts.
All the conversations and visits gave us the necessary input to start developing our course.
The two main conclusions are the following:
The online course by itself and the whole action of planning and evaluating, have to be part of collaborative process between different persons: SOLE ambassadors, SOLE Colombia team, other people who belong to the SOLE movement worldwide and other people who are passionate about this and would like to contribute.
We don't want to have fixed content for the course. As every community is different, we want to explore, experience, share and learn together. We don't want to create a regular online course, we believe that the more than 130 rural educators, the SOLE Colombia Community, we as a team, and everyone involved, have something to share and something to learn from each other. We want to create different online experiences.
During the next few months, we will be working together with our Community to design the strategy with all the input and great ideas we found during the last months.
Thanks to the generous donations from all donors, we have been able to organize the different conversations with our Community and will be able to design on online experience to reach, share and learn together with rural educators in Colombia. Thanks to each one of you, different people living in rural and remote areas, like Elainer in Boca de Camarones, will have the chance to be part of this learning movement.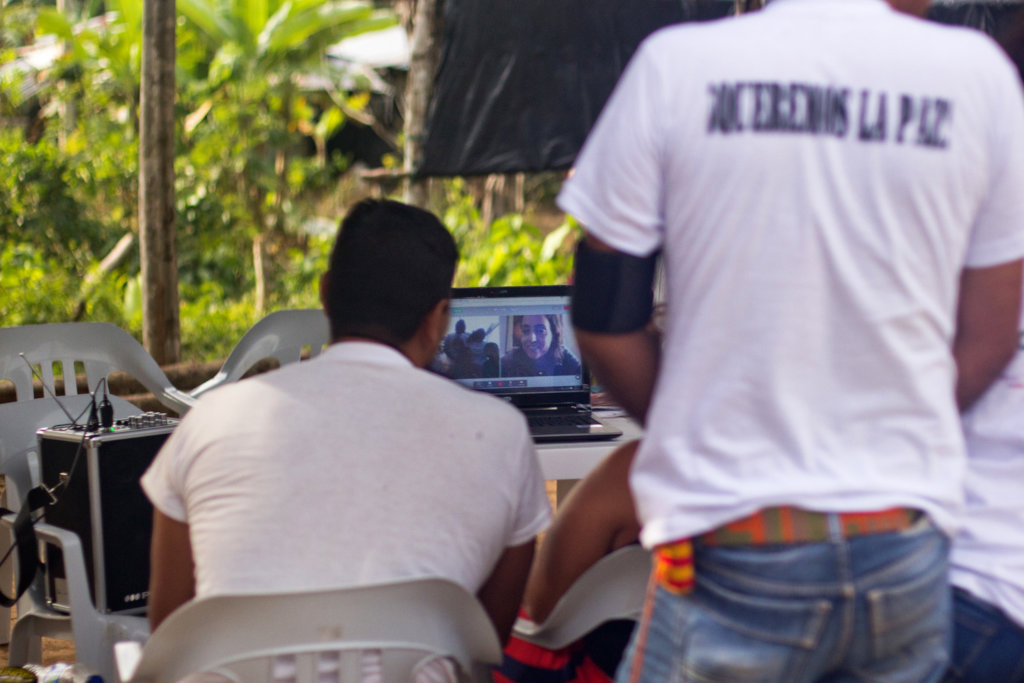 Links: