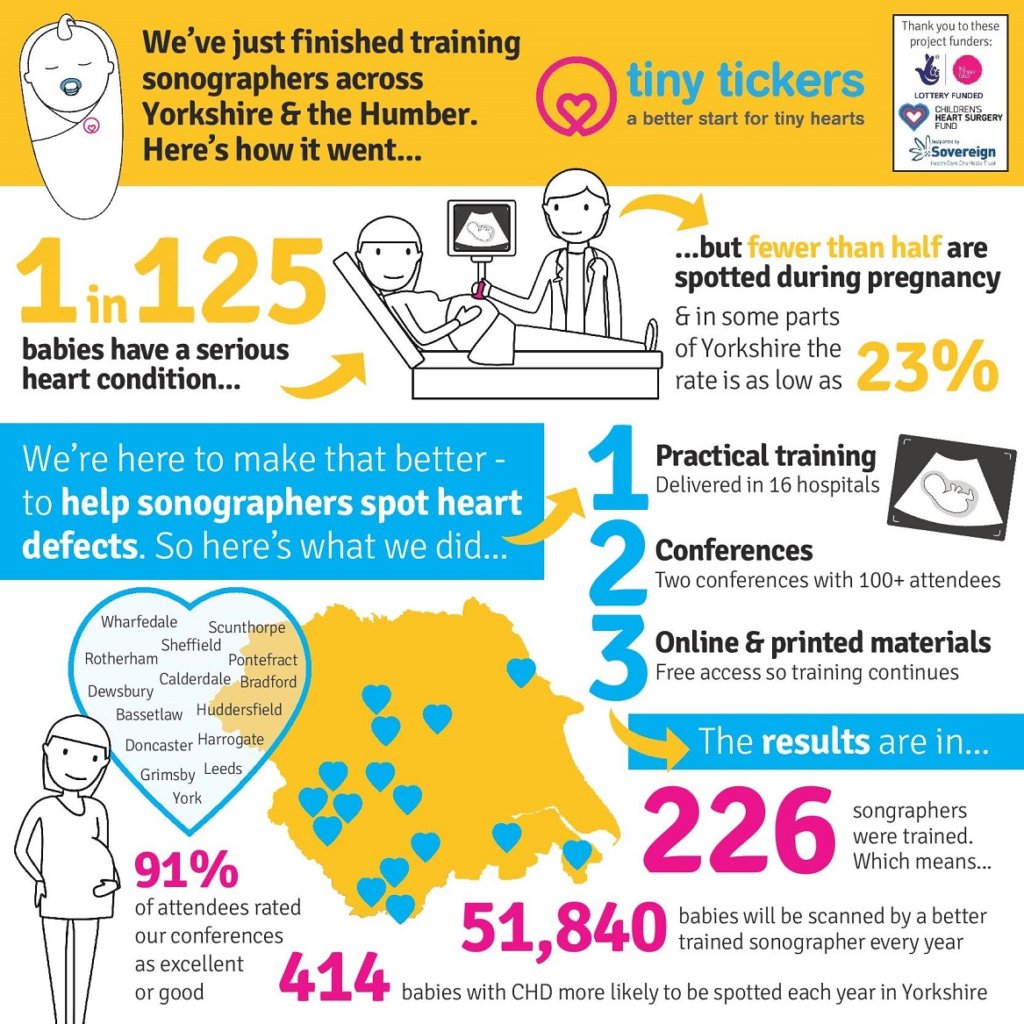 We've been very busy at Tiny Tickers HQ over the summer months – finishing off our Yorkshire Training Project and you can see the results below, getting into full speed ahead for training sonographers across Wales, and launching a huge awareness campaign for GP surgeries across the country so that we can ensure more babies with heart conditions are detected as quickly as possible.
One in every 125 babies is born with a heart problem – that's more than 5,000 newborns each year in the UK. Of these, over 3,000 have a condition serious enough to require surgery before their first birthday. Fewer than half of these heart defects are detected during pregnancy and, in some parts of the UK, detection rates are as low as 1 in 4.
That means over 1,000 newborns leave hospitals in the UK every year with no one realising they have a life-threatening heart condition.
Two-year-old Martha's heart defect was detected during mum Gemma's pregnancy. Gemma says,
"We know that if Martha's heart problem had not been detected during our 20 week pregnancy scan, she would not be here today. She came into the world with a great pair of lungs and, to the outside world, looked perfectly healthy. If she'd been born at our local hospital we would have taken her home and she would not have survived.
Prenatal detection saved Martha's life"
With your support, we can make sure even more babies are identified before it is too late, giving their 'tiny ticker' the best start. Thank you so much for your support and we promise that the autumn is going to be just as busy as the summer has been!
Links: