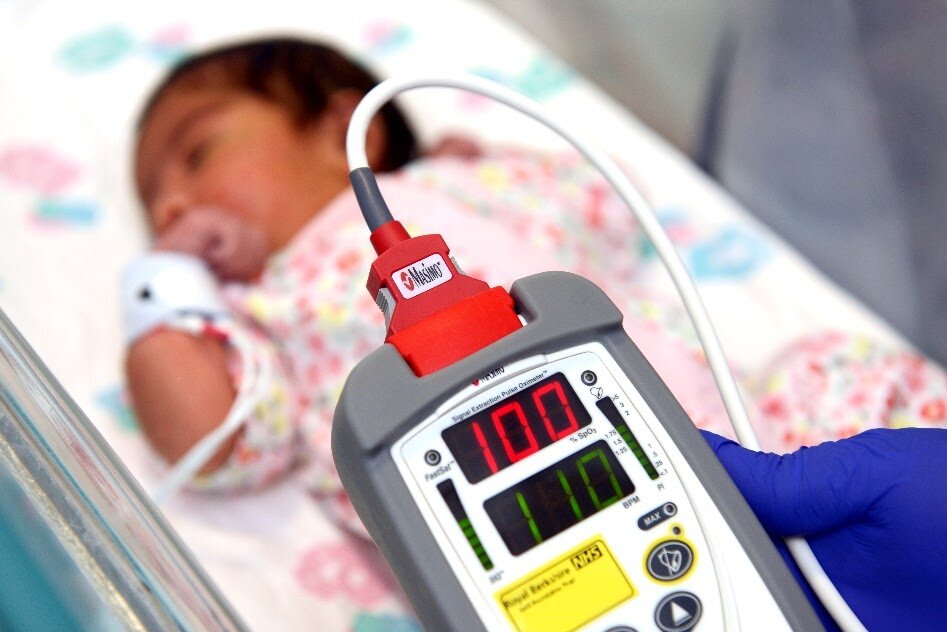 Thank you so much for your past support. We are so very grateful. It is only thanks to people like you that we can continue to support babies with congenital heart defects. It is only possible because you care.
Today, around 12 babies will be born in the UK with serious heart conditions. Six of these babies will have been diagnosed during pregnancy. The other six will be born with no-one knowing they have a poorly heart.

A pulse oximetry test is the quickest and easiest way to ensure these six babies receive a diagnosis as soon as possible.
We have been placing pulse oximetry machines in UK maternity units since 2017, supplying both bedside and handheld machines. Early detection of heart defects improves a baby's chances of survival and long-term quality of life. Babies who are discharged from hospital without a diagnosis may fall into heart failure before anyone knows how critically ill they are. Treatment for congenital heart disease has advanced rapidly in recent years. Most babies with heart conditions will go on to live a full life – if they receive treatment in time. Tiny Tickers aims to ensure they make it to the operating table.

Pulse oximetry testing, which can help detect heart defects in newborns, is not part of the mandatory NHS newborn checks. We believe every baby deserves the test that could help save their life, which is why we place these potentially life-saving machines in hospitals.
Today is Giving Tuesday, the day of GlobalGiving, and we're asking you to help us raise £1,452 so we can place six potentially life-saving handheld pulse oximetry machines in UK hospitals.

Each of these handheld machines symbolises one of the six babies who will be born today with no-one knowing they have a serious heart condition. Each machine will test thousands of babies every year, meaning those with undiagnosed heart conditions will have a better chance of surviving and thriving.

Tiny Tickers' mission is that every baby with a serious heart condition is diagnosed as soon as medically possible. Today, we need to find the six babies who have been sent home with an undiagnosed heart condition.

Will you help and donate today? Just £6 will help us to ensure six babies get the test that could save their life, TODAY.
A huge thank you for your support. Your help means that ALL babies born with congenital heart disease have an equal chance of fighting, and ultimately beating, their condition.
Thank you.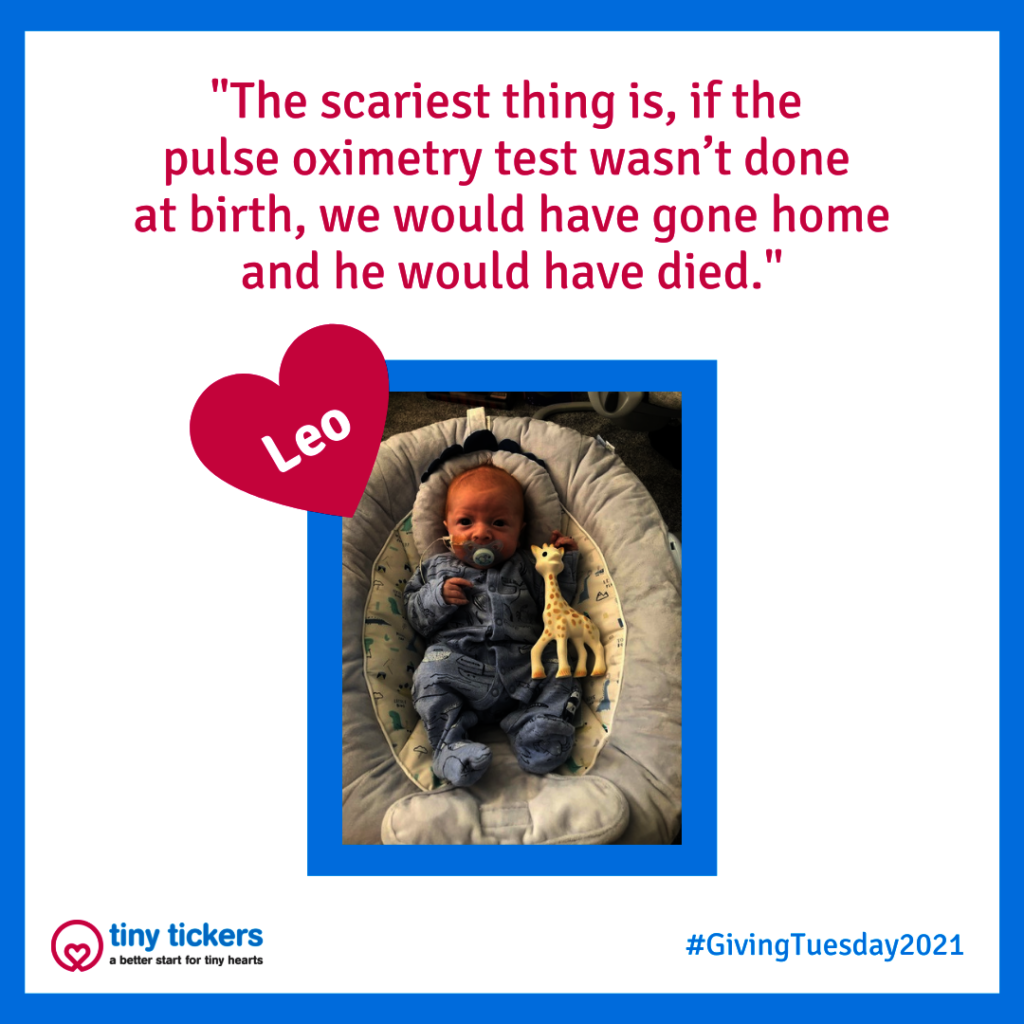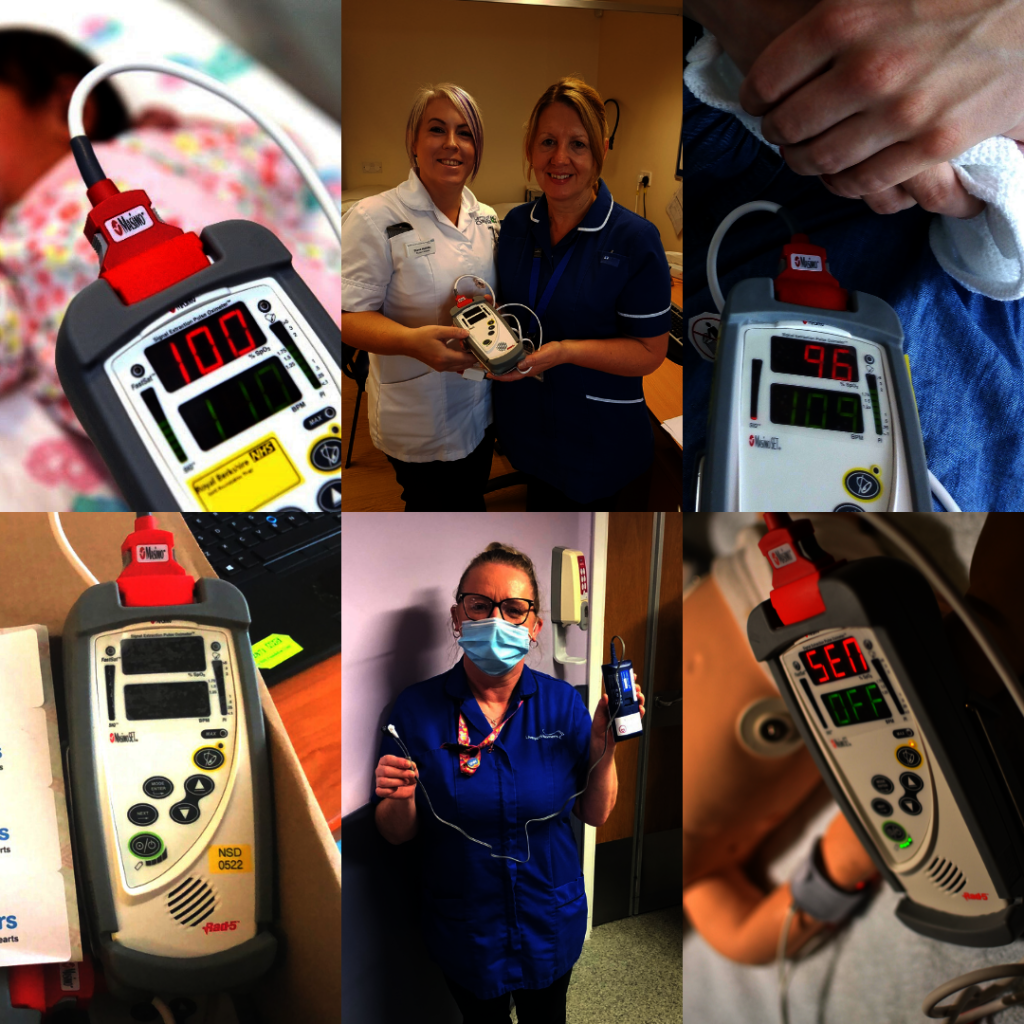 Links: