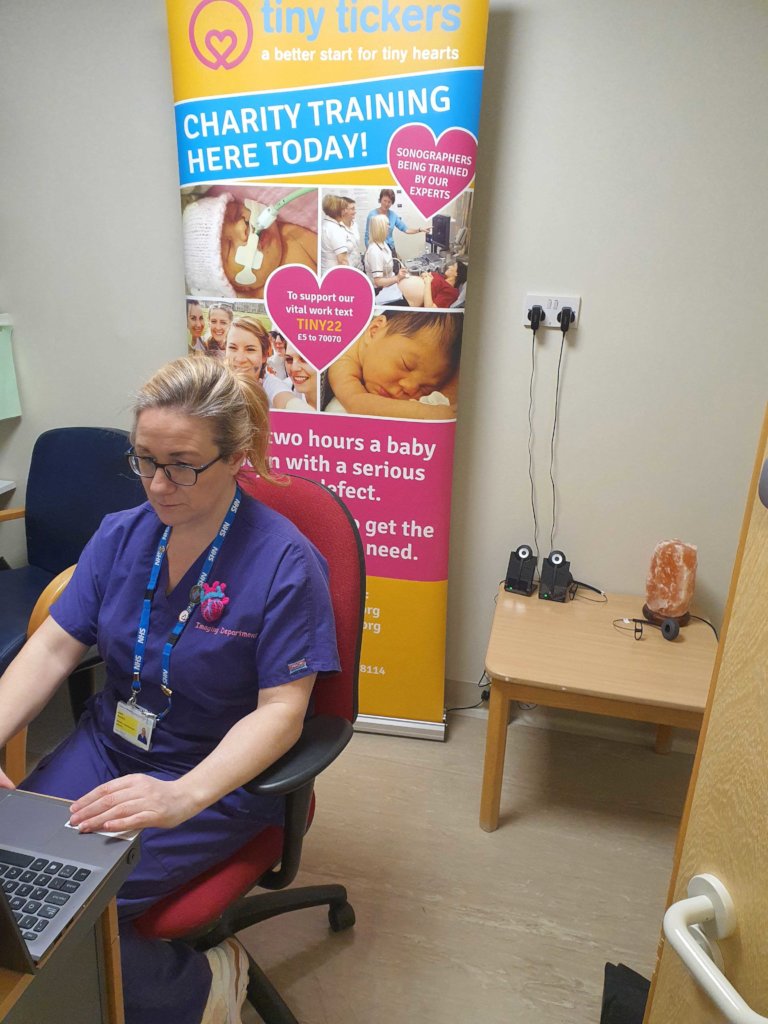 It is not all bad news - whilst we are unsure as to the longer term impacts on rates of congenital heart disease (CHD), we have used the last year to reframe some areas of work, and progress new opportunities.
Even though our small charity is facing our toughest months in our 21 years we are still here... delivering support and services amidst the harshest of circumstances. So we wanted to share the good news; the news that has kept our spirits up during the pandemic.
FAMILY SUPPORT:
We continue working hard to ensure there is relevant support for parents facing their CHD journey. The 'normal' treatment of congenital heart defects is tough enough. Some elective surgeries are being cancelled; some units aren't operating; for urgent surgery only one parent can be at the hospital; outpatient clinics are cancelled or being changed at short notice, and support is having to be given at arms length because of social distancing. We therefore launched a new section on our website to support the emotional well-being of new parents who find themselves confronted with congenital heart disease. And during lockdown we have also launched a 'buddy' system whereby parents can get peer support by way of phone calls and text messages from a CHD experienced parent.
Our new virtual support pilot support groups have received wonderful feedback. These peer support groups, led by professional facilitators, are a safe space for parent of children with heart conditions to connect and support each other. Thanks to the successof the pilot groups, we are taking this project forward from next week.
Read more about our support services here.
PULSE OXIMETRY:
Despite having to pause this project at the start of the pandemic, we are continuing to place these potentially life-saving machines in maternity units across the UK. We still aim to have placed 330 machines across the UK by April 2022. You can see where our machines have been placed on our map here.
SUPPORTING HEALTH PROFESSIONALS:
Sonographers are still undertaking pregnancy scans. Babies with congenital heart defects will still be diagnosed. The fetal anomaly scan is still the best opportunity to detect CHD before a baby is born. So we are here to support sonographers who are continuing to work through the most challenging of circumstances.
Communicating Unexpected News
We are helping to create new guidelines for sonographers that will help thousands of expectant parents affected by pregnancy complications each year. Research led by the University of Leeds will for the first time provide sonographers with specific words and phrases to be used consistently when explaining miscarriages, foetal deaths and anomalies during scans, including instances where congenital heart disease is suspected. At present, there is no standardised way of communicating scan findings, which can lead to increased distress for the expectant parents. Alongside this work, we will be developing a range of resources for sonographers that combine their experiences and those of our supporter families to offer support and advice covering the topic of communicating unexpected news.
Virtual Training
While we have been unable to continue face-to-face sonographer training during the pandemic, we have developed new online resources and training to help sonographers be better able to detect heart defects at pregnancy scans. Our Head of Training, Anne, has been training sonographers via virtual sessions and has also developed condition specific webinars, to help health professionals better undertstand certain heart conditions.
We will continue visiting hospitals for training as soon as it is practically possible.
New Resources
We have been continually updating information on our website about different cardiac conditions - not only the most common ones, but also rarer, more complex conditions. The information covers the anatomical structure of the condition and how it can be spotted and treated. This information is also of use to parents - who often find the medical information at the point of diagnosis overwhelming and difficult to understand.
We are here to support healthcare professionals working with babies, children and families affected by CHD. Tiny Tickers offer a range of support materials to help families from the point of diagnosis and now, thanks to the generosity of our supporters, friends and funders, all these resources are in one place on our website and free for health professionals to download, print, share and use.

We are so incredibly grateful for your support, which has helped us navigate this unexpected and difficult period.
As you may know, next week is GlobalGiving's Little by Little campaign. From the 8th-12th March, when you give up to £35 ($50) to support Tiny Tickers, GlobalGiving will match your generosity up to 50%. If you can make a small donation next week, we would be very grateful. Thank you.