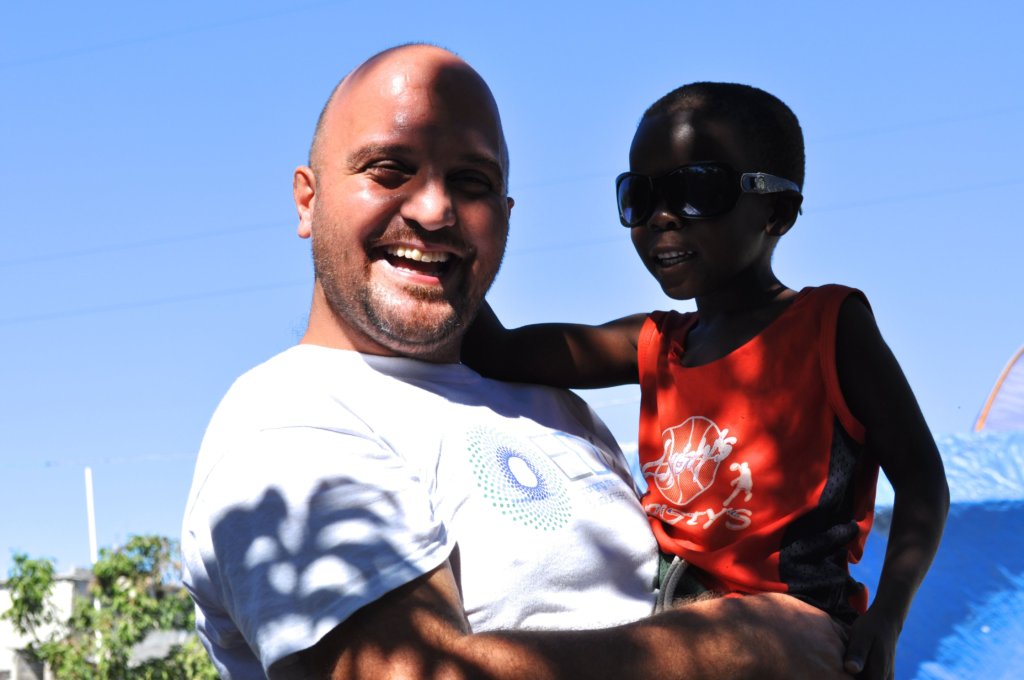 Thank you so much for believing in IDV, and also in me personally.
If you're receiving this project report via email then you're one of the many personal friends who've signed up to support the sustainability of the charity I co-founded.
That charity, IDV, has helped almost 23,000 disaster survivors around the world since 2010, and our impactful grassroots projects have only been possible thanks to amazing donors like you.
Yet, many of you have also volunteered with IDV, and have donated your valuable time and skills as well. You've all also recently gone the extra mile by starting a recurring donation to support IDV as an organisation in itself.
This heroic commitment reflects your belief not only in IDV and its potential, but also in me and my vision for the charity. I honestly can't thank you enough, both for your gifts, and for your confidence.
However, while this project on GlobalGiving was set up with an ambition to increase our UK capacity, and expand our work overseas, it was also set up with a view to basic sustainability.
Our overseas projects have always been our priority, but supporting these projects means that some essential costs have to be incurred in the UK. And for IDV to be sustainable it needs a regular income stream to meet these essential costs.
If you've donated to this project, then you understand this, and again, I am incredibly grateful to you personally.
However, when setting up this project we also set ourselves overall, and weekly targets, to measure our future ability to both survive and ideally also thrive. I'm sorry to report that we're currently falling short of both targets.
This project has been running since the beginning of August, and as of Oct 17 we'd secured around 35% of what we needed to by that point.
Again, this is no reflection on your amazing generosity and belief in IDV, but instead reflects a challenge shared by small charities around the world. Securing funding for project support costs is tough!
This situation is concerning to us, and it will require us to make some tough decisions over the coming weeks.
At the moment we have enough funds to meet our UK costs until March of 2017. After this, we'll likely be unable to provide the same level of support to our overseas projects and partners.
And while we continue hoping for the best for IDV, we also believe that we have a responsibility to start planning for the worst, so that any required transition for these projects and partners can be managed effectively.
Happily, because of our focus on project sustainability over the years, we are confident this is all possible if we start soon.
Many of our projects and partners have grown into, independent, thriving organisations in their own right. Several have alternate sources of income and support. As a result our own contributions have already begun to be phased out over recent years.
However, the HTDC Orphanage (SMDT Orphanage in French) in Haiti is still largely, although not totally, reliant on IDV. As a result we believe that one of our primary focuses over the coming months has to be on helping to safeguard the future of the thirty or so children in the orphanage's care.
We also have to ensure that our other projects and partners in Haiti, Nepal and the Philippines have the support, and time, they need to make any required adjustments their side.
As a result of these facts we now have less capacity than previously to actively fundraise to meet our project support costs in the UK. So, it's likely that we will soon be closing this project on GlobalGiving. We would also understand if you decide to cancel your recurring donation immediately upon reading this report.
Once again, thank you so much for the belief and confidence you showed by donating to this project on GlobalGiving. You gave me hope and inspiration by doing so, and I am sorry to have to break this news, despite your amazing generosity.
We will be sending more updates soon, including right here on GlobalGiving. In the interim, if you ever any questions or concerns, please don't hesitate to email Andy@IDVolunteers.org. I am always happy to hear from you.