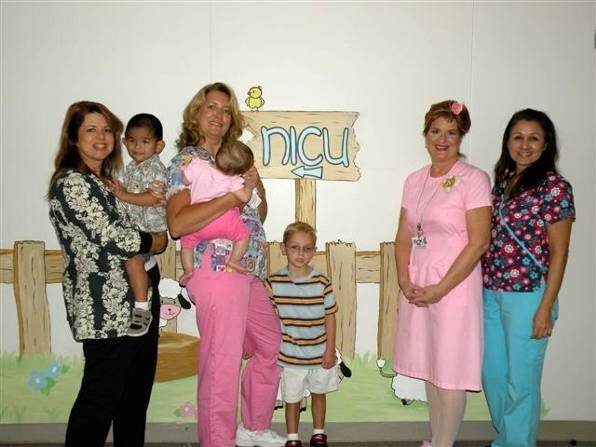 AIW Working to Recruit More Nurses To Help End California's Child Sex Trafficking.
Through the Hearts and Hands of Nurses, Angels in Waiting (AIW) is Working to End Child Sex Trafficking
Studies consistently report that 50-90% of child sex trafficking victims have been involved in the child welfare system.
In Los Angeles alone, minors are sold into sex trafficking, and the number of unreported child victims is likely much higher. Eighty percent of these youth are foster children. With few community and familial resources, these minors are often lured into the trade by the trafficker's deceptive offers of emotional and financial support—the lack of a stable and safe home makes these children vulnerable to the trafficker's grasp. Once forced into the sex trade, young children face daily violence. Too many have been the victims of horrific sexual abuse and mutilation, rendering these poor souls medically fragile and needing nursing care.
Unfortunately, the problem is systemic; other foster kids recruit girls from group foster facilities on behalf of sex traffickers. Child welfare agencies throughout California try to coordinate programs to provide preventative and rehabilitative services to at-risk and rescued sex-trafficked foster care youths. But, the truth is; the needed counseling and services are not readily available for these forgotten sex-trafficked foster care youths.
At a town hall meeting, Angels In Waiting came together with local foster advocacy groups and government officials to address this issue as a community. When asked to speak, our founder Linda West-Conforti, RN, highlighted the ability of nurses to work against child sex trafficking. With over 300,000 nurses in California alone, AIW could play an enormous role in bringing at-risk foster children into the hearts and homes of California's nurses.
Nurse foster/resource parents are skilled, comprehensive caregivers that can provide loving and supportive home environments. A stable home and supportive childhood are the best defense in preventing sex traffickers from preying on our at-risk children. Nurses have great potential to provide stability, safety, and access to services to this vulnerable population.
AIW is recruiting nurses who can be first responders in providing a stable, supportive home for foster youth who have been sex trafficked. Obtain the counseling and services needed to help our at-risk foster care population flourish.
AIW changed California law to give nurses priority consideration in placing medically fragile foster infants and children. Your financial support will enable us to recruit more nurses to serve this equally vulnerable and growing at-risk population of foster care children and youths who are being trafficked as enslaved sex workers.
Please Donate Today and Help Us Fight Child Sex-Trafficking in the Foster Care System.
Links: