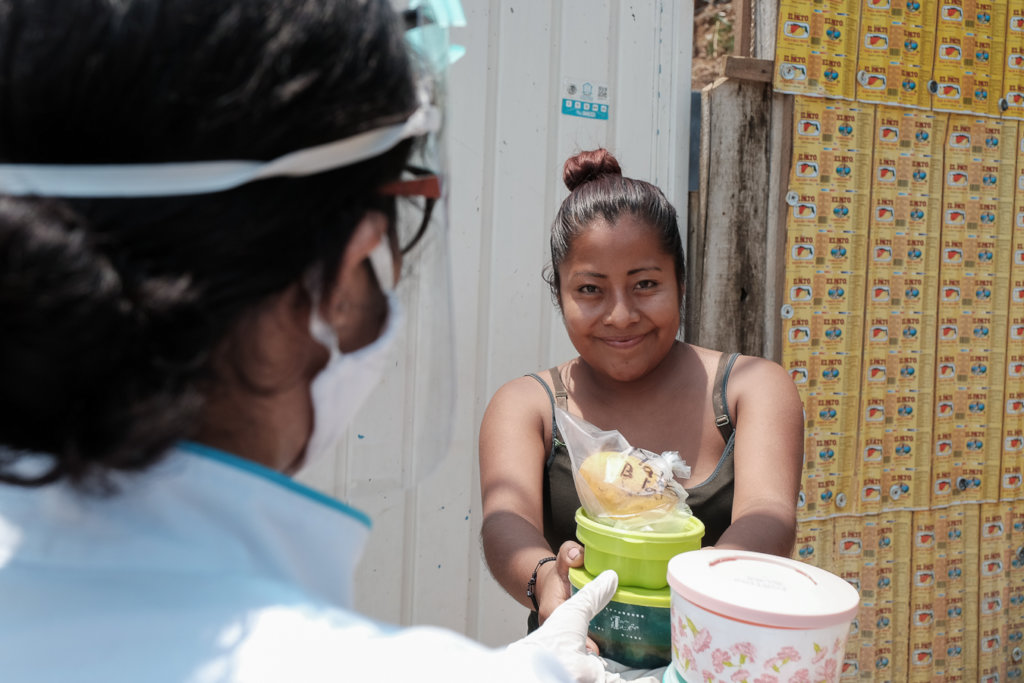 Crecemos DIJO has continued to work with the families most affected by the pandemic. We continue working so that they do not lack the necessary food to be strong and well nourished, as well as help so that the children can continue learning from home.
Mrs. Patricia shares with us the following testimony:
I thought that the disease did not exist, the truth belonged to the person who did not believe, I thought it was just a lie from the government, until a relative who became ill, it was at that moment that we understood that, definitely, we should stay home. Our family has affected us a lot, in many ways, first because of the economic issue because my husband was left without work and I, who was selling fruit with yogurt on the street, could no longer do it, because we were afraid of getting infected, and more because my children.
My children have suffered a lot from this situation, because they were used to always going to their activities: they were left without school classes and also without the classes they take at Crecemos DIJO such as sports and computer classes and they also miss going to the dining room. My children told me: Mom, I'm already bored, desperate, I want to play with my friends, when does this end?
Fortunately, at Crecemos DIJO, they have supported us with activities that they send us through videos or messages on the phone, and I help them to carry them out, our space is very small, but we look for a way to carry them out so that they continue their learning processes, they give us books so that we could read at home with my children, and they gave him a soccer ball so that he could continue practicing at home.
Crecemos DIJO benefited us a lot, especially with the nutritional packages it gives us, because with what they give us we can eat during the week. In the package they give us fruits, vegetables, cereals or some protein such as cheese or egg, so that everything is balanced, so we can eat nutritionally.
They have also sent us information to prevent the spread of covid-19 and to help us live with our children and avoid family stress.
Thank you all very much for what you do for us, my family and I are very grateful because without your help we could not overcome this crisis.