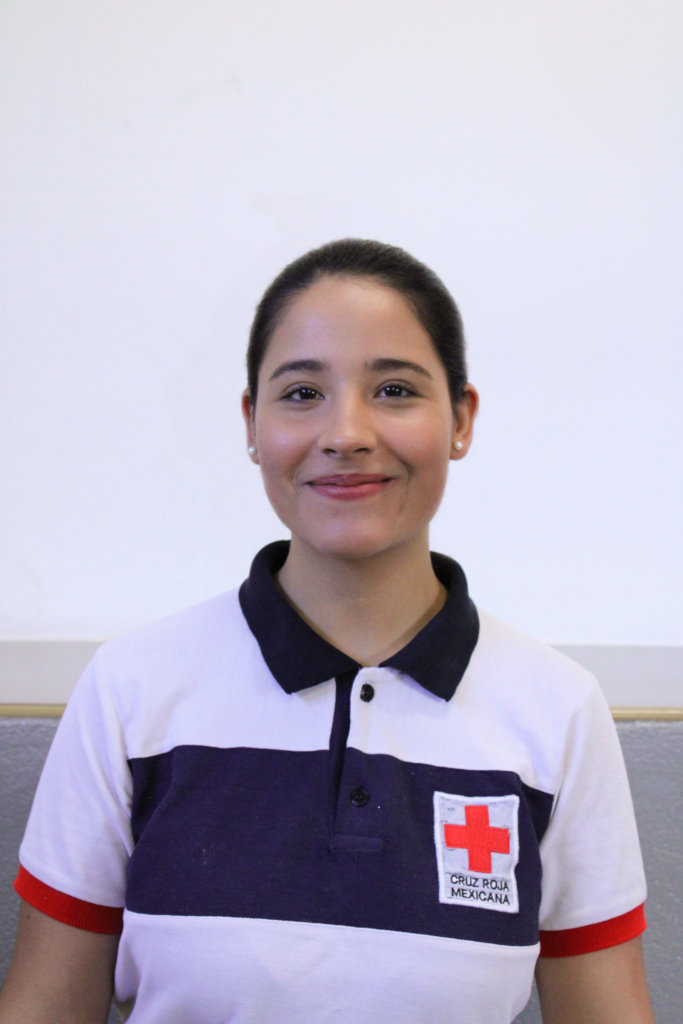 "When I was 14, I started volunteering for the government's emergency services. One day, we had a call to attend a motorcycle accident with two injured people, we got into the ambulance and we went to the scene of the incident. When we arrived at the scene, I saw that the two injured people were my brother and my cousin! I couldn't believe it was both of them! In that particular occasion, I helped the paramedics by immobilizing both patients in the stretcher before they were transferred to the hospital.
Two weeks after this accident, I found out that I had been accepted to the Escuela de Cruz Roja Mexicana en Nuevo León, I was going to be a professional paramedic! I am very proud of my decision; in the near future, I will be able to professionally help more people who are going through situations where their lives are on the line".
Kataly
Emergency Medical Technician Student
All of our students have different stories to tell but, each one of them has been moved by a spirit of service and the willingness to be a positive influence in their communities and, just as Kataly, with the mission to save lives.
With your help, we are able to help 100 students with academic scholarships, so that they can continue with their dreams to work as health care professionals.
All scholarships are opportunities to transform a person's life but, a scholarship for a student at the Mexican Red Cross is the vehicle to transform the lives of many others that will touched by a health care professional.
Links: