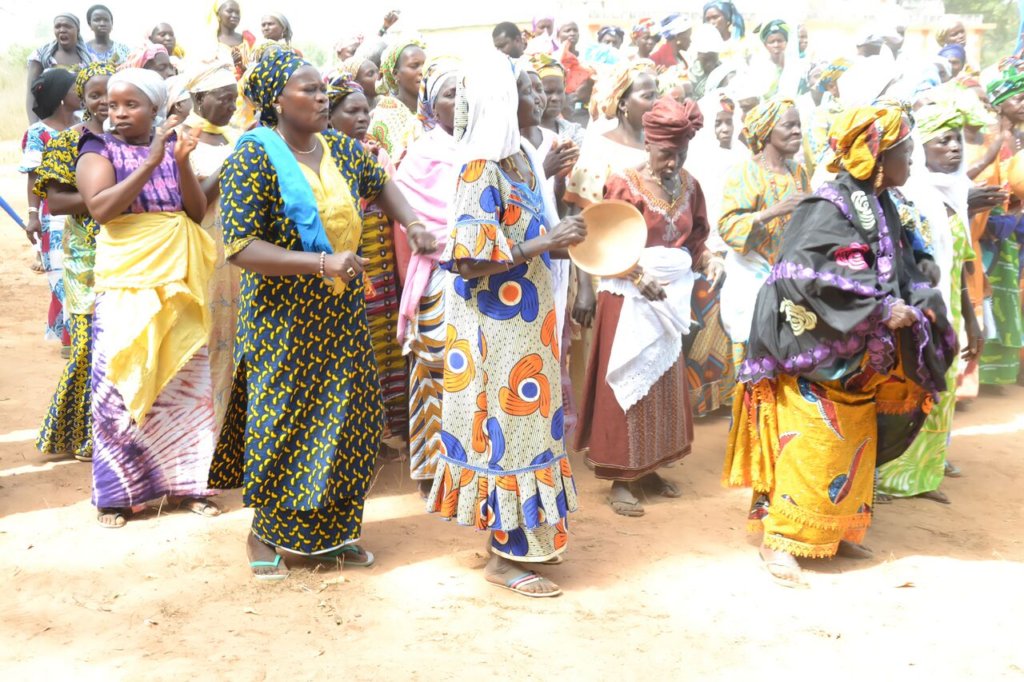 Now that our program's major gathering has taken place, we have planned some next steps. We want to keep you informed about what has been accomplished, and tell you about the new microproject we are launching as a result!
Background: Villages in the Casamance are afflicted by landmines, raids, and drug trafficking -- the results of over 30 years of low-intensity warfare between the national government and an armed independence movement. The people of Senegal's Casamance region are weary of this conflict. They want peace. This means rebel fighters will need to return home and readjust to community life. A national peace process is now politically possible, but after three decades of conflict, it will take work at the community level to make this peace a reality.
REPORT ON THE EVENT:
On December 28, women leaders from 21 villages gathered in the town of Djimande to formally "call the rebels home" to their communities. Their actions included rituals, traditional song and dance, and community meetings to discuss the peace process. This local news report, from Senegal, includes footage of the event:
News report from Senegal at our Dec. 28 event (subtitled, 2 minutes)
The rebels' spiritual obligations to fight for independence were formally removed by the regional priestess of the sacred forest, assisted by women from villages throughout the area. At the time when village men joined the fight for Casamance independence, the priestess accorded them sacred vows and spiritual protections. Breaking these vows is widely believed to bring about death for the fighters or their loved ones. That is why these women came together, with your support, to "undo" those vows and ask the men to dedicate themselves to the peace process.
As a result of the December 28 event, rebel fighters are now able to lay down their weapons, participate in the peace process, and look ahead to reintegrating into village life. When we held a similar gathering with priestesses in the region of Oussouye, rebel raids on those communities stopped. We hope that the same peace will hold in the area surrounding Djiamande!
Due to the post-election crisis in the bordering nation of The Gambia, it was important to act right away, even though our fundraising had not quite met its target. (We have reduced the project goal to reflect actual hard costs). Program participants and peace advocates brought their own bags of dry rice and other goods in order to help feed the hundreds of people in attendance. Karuna Center also made donations to this project, and we take no administration fees for this project.
NEXT STEPS:
Political changes in the neighboring nation of Gambia have created new worries for communities in the Casamance. Villagers are concerned that rebel forces that were sheltered in the Gambia will become active once they return to Senegal. In response, we are launching a new microproject that will help local villages unite to prevent further violence. Our goal is to raise $4,500 over the next 90 days.
The microproject: In one particular area, east of our gatherings with the priestesses, there are a number of dormant rebel encampments. Nearby villagers are becoming worried that fighters returning across the border from The Gambia will reactivate these encampments. They could potentially be joined by a small number of other rebels who did not take on sacred vows and were not impacted by our earlier peacebuiding programs with priestesses. Our microproject will reach out to these groups of people who did not participate in our earlier programs.
We will convene two series of community meetings, to help villages forge a local peace process and advocate collectively against further violence by rebel forces. We anticipate these villages will send delegations to the rebel encampments, to advocate against further violence. Because the area of Casamance served by this microproject has different customs, community meetings (with both women and men) are more appropriate than gatherings with priestesses.
The collective advocacy of these villages could be a deciding factor that keeps rebel forces involved in the peace process and prevents them from taking up arms again. This region of Senegal strongly values the traditional democracy of its local villages. This project is developed and led by Senegalese peacebuilders who understand how to support and leverage local leadership so that rebel combatants and villagers can work together in the peace process so that the rebels in this area, like those impacted by our previous initiatives, will be able to lay down their weapons and return home.
Thank you for supporting grassroots peacebuilding in Senegal!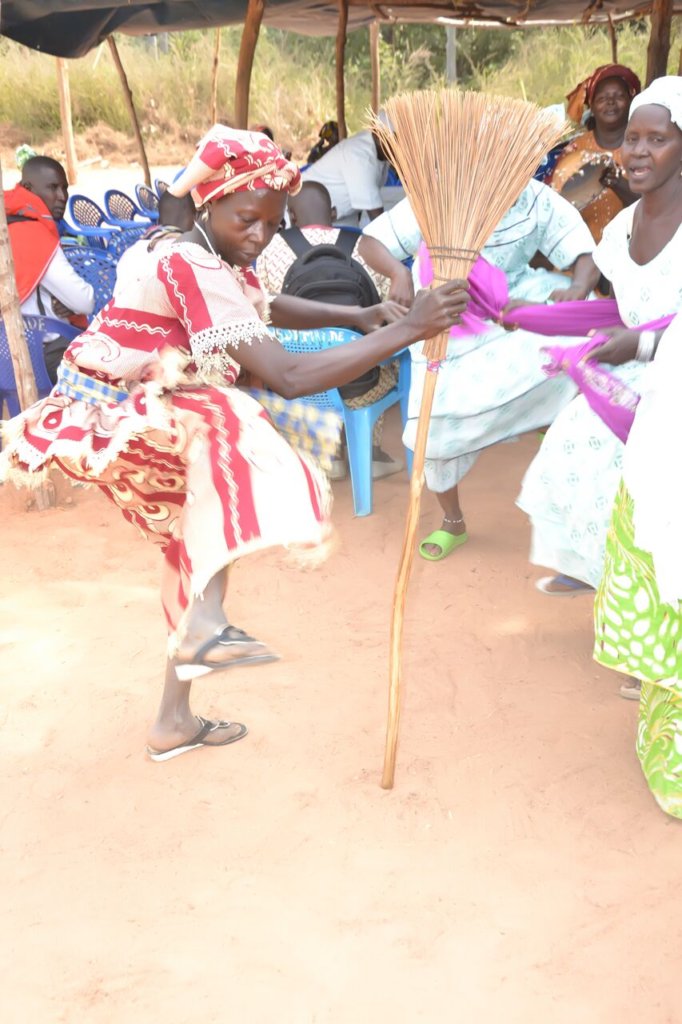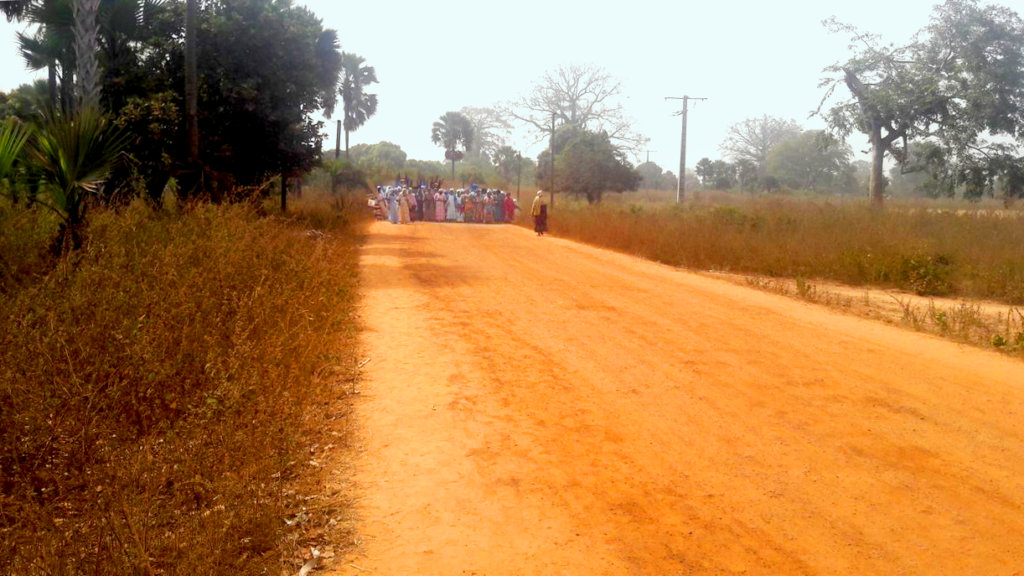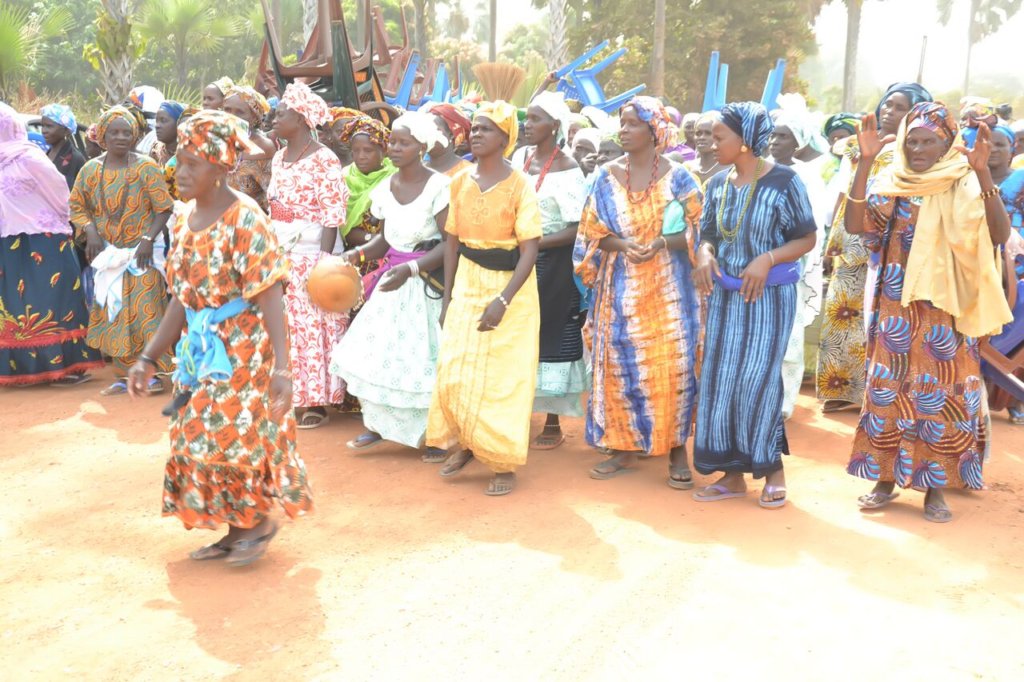 Links: