Project Report

| Aug 27, 2019
Wagon Road Camp Update - Summer 2019
By Vince C. | Director, Wagon Road Camp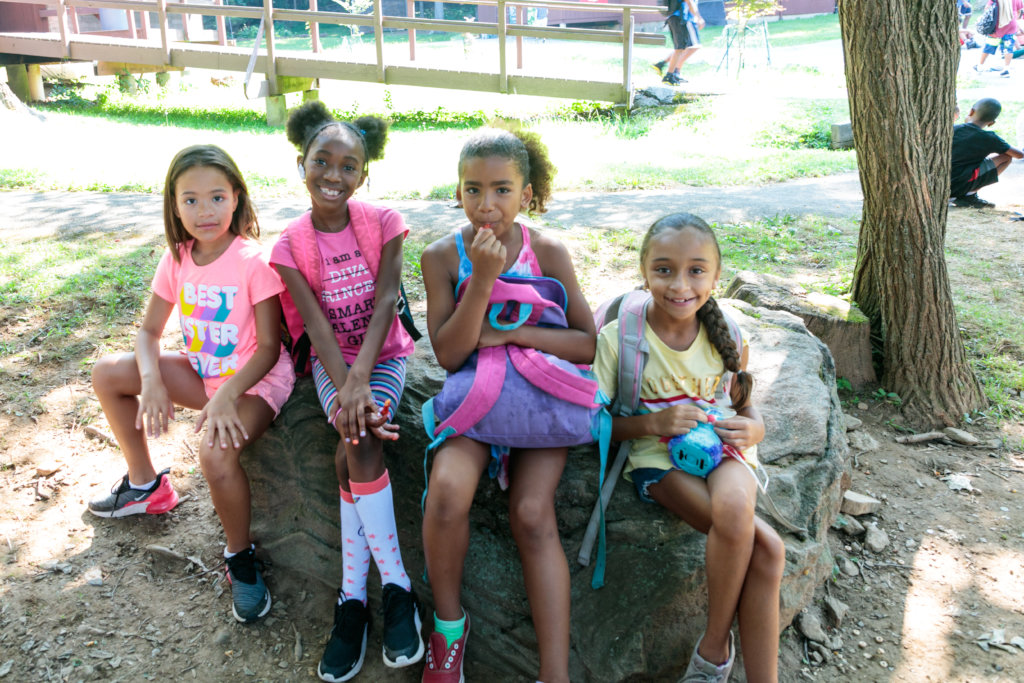 Children's Aid's Wagon Road Camp hosted approximately 400 youth ages 5-13 during our 2019 daytime summer camp program. From June 27 to August 9, campers utilized bus transportation to travel to and from our 53-acre camp in Chappaqua, New York. Under the guidance of camp counselors and staff, campers enjoyed a variety of activities including music, art, drama, mindfulness and yoga, archery, swimming, horseback riding, baseball, cooking, and Gaga (an Israeli dodgeball game that promotes teamwork and hand-eye coordination). Campers enjoyed healthy lunches every day and also had the opportunity to spend one night at Wagon Road to simulate the sleepaway camp experience. The overnight session included scavenger hunts, outdoor movies, and other fun activities. Thanks to your contributions, two campers—one from New York City and one from Mount Vernon, New York—received full-tuition scholarships to attend Wagon Road. We hope you enjoy the accounts of their summer camp experiences, which would not be possible without your support.
Malia (7 years old) attended Wagon Road daytime camp for the first time this summer and described her experience as magical. Wagon Road enabled her to try many new activities, including roasting s'mores over a fire and spending a night away from home during the overnight camp. When we asked her to describe one special experience, she detailed the ropes course, and talked at length about one particular component of it—the Flying Squirrel. During this section of the course, campers can fly 30 feet into the air with the aid of a safety harness. While she was initially unsure about participating, encouragement from the staff and other campers helped her feel brave enough to try it. After the first try, she loved it and even called herself "the flying princess" while dancing in the air. Also, Malia mentioned the friendship she formed with Amoya, an 11-year-old camper. After the girls met on the bus to camp, they developed a close bond, and Malia began to look up to Amoya as a role model with whom she could discuss her emotions and thoughts.
Victoria (13 years old) has attended Wagon Road daytime camp for four years. She shared how much she enjoys spending time with her camp friends each year but also shared quite a different experience than Malia. This summer, Victoria repeatedly acted disrespectfully toward camp staff. While this behavior is not unusual for returning campers as they grow into their teenage years, camp staff must confront the issues. When her counselors addressed Victoria's behavior, she did not immediately admit wrongdoing. After a couple of meetings, she eventually admitted that she did not act appropriately at times. When her counselors suggested they create a plan to work through the challenges, Victoria was very receptive to the idea. When she was ready, Victoria met with each person she had mistreated and made a genuine apology. For the remaining weeks of camp, Victoria acted more cooperatively and respectfully with all staff. Victoria thanked her counselors for helping her and shared that she will utilize the strategies they developed if she finds herself in a similar situation during the school year. This experience also presented a learning opportunity for all camp staff. During a staff meeting, counselors reflected on the social-emotional impact they can have with campers and the positive lessons they can take with them to help navigate difficult situations at home.
Thank you for making summer 2019 such a special one for Malia and Victoria! We know how meaningful their camp experiences were to them and we look forward to sharing more impactful stories with you in the future. While Wagon Road daytime summer camp has concluded, we still have some time before summer is officially over. We hope you have a productive few weeks and enjoy the remaining summer sun. On behalf of Children's Aid and the children and families we serve, please accept our sincere gratitude for your support.