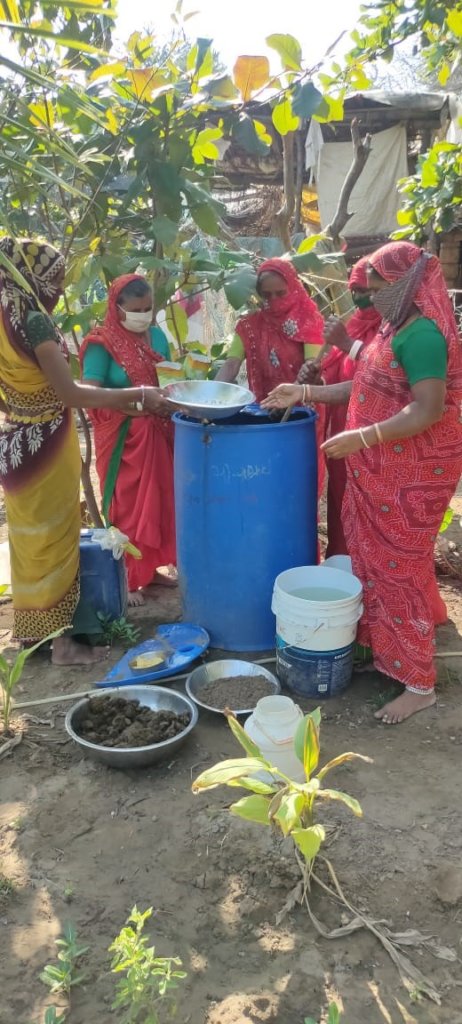 Indian NGOs await approvals to receive funds through GlobalGiving, but this has not detered a Covid response.
After having made good efforts in bringing relief in the form of food rations, kharif sowing, kitchen gardening, tool support, soaps, masks, sanitary pads/cloth pieces, this support raised by Utthan, tried to look into both, relief and resilience efforts with communities in coastal district of Bhavnagar. The objective was to provide support which would lead to income generation for the times to come. The type of relief efforts was finalised in line with needs of those vulnerable families who Utthan had not been able to reach until June 2020.The operation was carried out in collaboration with the Samarthan Mahila Sangathan (Bhavnagar) and Mahila Vikas Sangathan (Mahuva) in 32 villages of 3 blocks of Bhavnagar district. Following interventions helped 691 families:
Kharif sowing- 130
Rabi Sowing - 266
Kitchen gardening - 51
Disco nets for on shore fishing - 25
Nets No. 14 for deep sea fishing -53
Weighing scales - 32
Rope making units - 17
Poultry unit - 8
Cow unit - 7
Vermi compost production unit -1
Shardaben from Neswad village mentions, "Due to unavailability of funds due to no wage earning we had thought we will not cultivate this Rabi season. It is only due to the seed support made available, that we were able to get this production. We set aside a year's supply of wheat for family consumption, relieving us of this worry for the year ahead.
Rehmatben became the first person to start poultry as a livelihood initiative in the village. In fact, she introduced the Kadaknath variety, a variety costlier than others. Their eggs fetch a better price too. She is able to collect 1 egg a day which fetches a price of Rs. 15 each. "I do not have land and work as a labourer. But we get only seasonal work. The poultry effort has created a source of income for me. I will use this as my employment and improvise. I am able to earn Rs.150-200/- per day now." At an average, each hen lays one egg a day, thereby a total of 100 to 110 eggs sold at Rs. 15/- per egg. This brings an income of Rs. 1500-1800/- per family to these 8 families. The hatchlings are increasing the population of the poultry too. The 20 poultry have now increased to 40-50 birds. That doubles the income as well."
"We sell fish every day. We use an approximation by filling a small steel plate considering it would weigh 50-75 gms. and sell at an average of Rs.20." The non-use of a small instrument such as a weighing scale leads to losses. A weighing scale distribution drive was thus planned."Since we have weighing scales, we will now be able to fetch the correct price. Our selling price is Rs.50 for 100 grams. With proper weight, we are able to get Rs.100-150 more, daily." What started out with Rs.25000 for 25 women is benefitting 50-60 women with a combined per annum increased income of Rs.187500 per month. In fact, even in the crisis period an investment of Rs.25000 will provide an increased income of Rs.13,12,500 on the conservative side in the 8 months of this business cycle of just the 1st year (a whopping 52 times). The weighing scale generally has a conservative asset life of 2-3 years. Thus making this a per annum benefit for at least next 2 years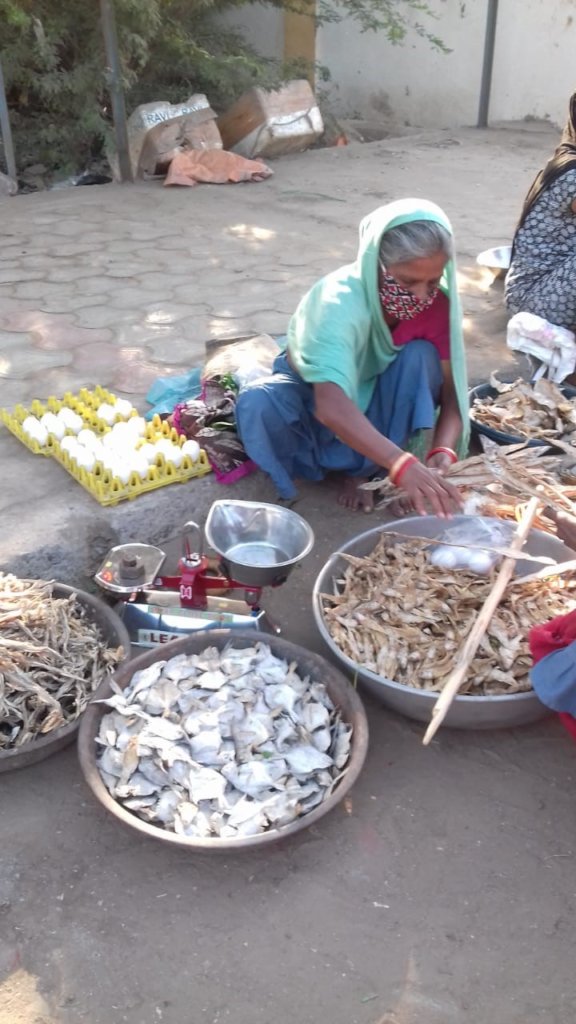 Links: