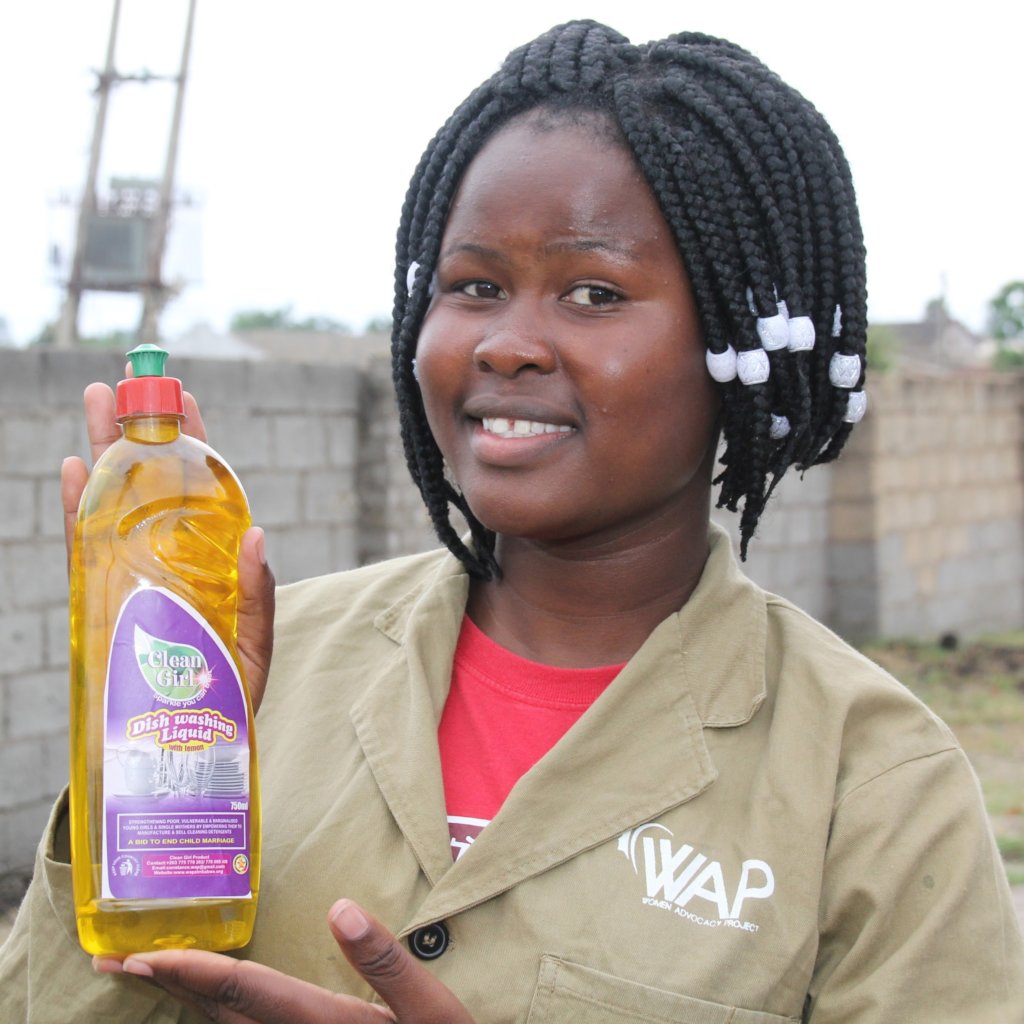 This report is being sent to friends who have donated to our fellowship program, Fellows for Peace. Since we launched this appeal on GlobalGiving in June 2016, 172 generous donors have invested $23,196 in the program. With your help we have deployed 38 skilled and committed graduate students from 16 universities to 12 countries. Thank you!
At this time of the year we normally bask in the achievements and adventures of our Fellows over the summer. This year is different. The COVID-19 pandemic has cast a shadow over our program and raised tough questions about the future of international service generally.
I want to reflect on the implications in this report, and explain how we plan to respond. The report is long but it helps us to set out our thinking at a critical juncture. For that we also thank you!
*
The fact that we could not deploy Fellows abroad this summer was a major setback. But it was not without compensations. Even with the pandemic we recruited three Fellows and learned much in the process.
Wilson from Georgetown University Zoomed every week with the Gulu Disabled Persons Union (GDPU) in Uganda. Together they launched two promising startups to produce soap and facemasks;
Beth (Fletcher School, Tufts) submitted an impressive research paper on transitional justice in Nepal to the United Nations on behalf of the Network of Families of the Disappeared in Nepal (NEFAD);
Alex (Johns Hopkins) reached out a network of peace activists in the Amazon region of Colombia.
Working remotely could not substitute for the thrill of working in Uganda, Nepal or Colombia. But these three Fellows showed us how to manage remote fellowships and that could prove invaluable if the pandemic persists. Everyone who supports international service is looking for answers.
*
As I write this report, it is impossible to predict when international travel will resume. The one thing we do know is that we cannot wait to find out.
First, we must stay true to our conviction that students from the Global North have skills - writing, photography, website development, fundraising, social media – that are extraordinarily useful to community-based advocates in the Global South. That explains why we have deployed 313 Peace Fellows in the years since to 120 vulnerable communities, ranging from waste-pickers in India to rape survivors in the Congo. (See the complete list here.)
One of the biggest takeaways from these 18 years is that students are extraordinarily inventive. Take Alex, from Columbia University, who helped Women Advocacy Project (WAP) in Zimbabwe to come up with the brilliant idea of recruiting girl "Ambassadors" against child marriage. Two years on, Alex's brainwave has produced a thriving soap business, delivered vital supplies to families in Harare during the pandemic, attracted over $100,000 of donor funding, and given us a sparkling portrait of the girls themselves in two videos.
That the experience was life-changing for Fellows like Alex is clear from their blogs. Look no further than Talley, who volunteered for us in Kenya in 2017. Talley joined our Board of directors in 2019. She now works for the UN's World Food Program, which recently won the 2020 Nobel Peace Prize.
All of this makes a compelling case for our brand of international service. The question is how can we preserve this vision if international travel remains blocked next year?
*
Investing in startups: We will begin by expanding our field program and investing in new startups that are launched by survivors of discrimination and abuse. As noted above, we have always worked with marginalized communities, but our focus has been on advocacy and story-telling. This year - under pressure from the pandemic - we have branched out into income-generation and transferred over $26,000 to 11 community startups. Several are a direct response to COVID-19, like Clean Wash soap and Mama facemasks in Uganda.
We have also developed a clear strategy for supporting such startups. After carefully reviewing a proposal, we offer seed money of $750. If the partner meets the initial targets, we will then move to phase 2 and launch an appeal on GlobalGiving. If that succeeds, we will go all out to attract funding for a long-term program, as we have done with child marriage in Zimbabwe.
We will also step up our technical support to ensure that partners can manage all stages of this process. This will be done remotely, but the past year has shown we can raise funds, offer training in websites and communications, and advise about managing volunteers from a distance.
We hope to support up to 15 startups in 2021, and word is already getting out. Just this past week we received a fascinating proposal to improve nutrition in the Kibera settlement of Nairobi through composting. Another request has reached us from women in northern Uganda who survived kidnapping by the brutal Lords Resistance Army.
*
Undergraduates: With a rich field program in place, we will look for student volunteers to provide support. This will open up new and exciting possibilities for volunteers and also force us to rethink how we recruit and manage all volunteers, not just Fellows.
Let's start with undergraduates, the unsung heroes of The Advocacy Project! Hundreds of undergrads have interned at AP through the years, and gone on to do great work at school and professionally. (One of our former interns, Peter, led the Biden voter drive in Pennsylvania that helped to tip the outcome of the presidential election.)
But our undergraduate interns have also tended to play second fiddle to Peace Fellows (graduates) who do the glamourous work in the field and receive the lion's share of our funds and attention. Interns, in contrast, toil at our office in Washington. Unwittingly, we seem to have created a two-tier system, with interns at the bottom!
We were wrong to create this division and it makes even less sense in this era of lockdowns and remote service.
We have worked with 16 undergraduates this year, and they have produced some of our best work. Sneha and Jonathan from the University of Maryland organized the successful online auction of Sister Artists quilts and designed the Sister Artists catalogue. Abby (University of Illinois) redesigned the WAP website in Zimbabwe. Gio (George Washington) edited our two videos about the Zimbabwe soap project. Brigid (St Benedicts and St Johns, Minnesota) managed our organizatiion during a very busy summer.
As well as maintaining our website, Ezoza (University of Pittsburgh) made a subtle statement about racism in her blog about her journey from Uzbekistan and the bullying she faced on arrival in the US. We have always taken great pride in the diversity of our Fellows. Ezoza reminds us that we can make the same boast about our interns.
As we have come to better appreciate our undergraduates, we have done away with the two-tiered system of volunteers and now refer simply to "the team". We talk of "assistants" not interns, and give everyone a blog page. Each assistant is assigned to a startup team and gets plenty of responsibility, while making sure to put school and health first.
There is another important aspect to our work with undergraduates. This year, many have come to us from universities in the West and Midwest which have study programs in Washington and are always on the lookout for NGOs with international connections and a track record. We are proud that they pick us and will be on the look-out for more partners in 2021. Universities everywhere are looking for new and creative approaches to international service.
Please take a moment to review the testimonials of past assistants. You will appreciate their quirky sense of humor!
*
Graduates: We will, of course, continue to recruit graduate Peace Fellows as long as we can guarantee them a rewarding experience. As part of this we will explore opportunities for research of the kind that Beth did for her host in Nepal this summer. If this research can be done in person next summer, so much the better.
We will also rethink the way Fellows support their hosts. Instead of focusing on the three summer months while Fellows are in the field, we will create a team for each startup at the start of the year that is comprised of undergraduate assistants and graduate Fellows. Members will come and go depending on their availability. Fellows will act as team leaders.
The fact that our startups are taking us in new directions may call for a different recruiting strategy. Up to now we have drawn most Fellows from academic disciplines such as Peace, Development or Conflict Resolution. From here on the choice will be determined more by the startup. For example, the women in Uganda who approached us recently want to use advocacy quilting to tell their stories through embroidery and then go on to sell embroidered bags. For that we may need to recruit students who specialize in marketing, business strategy, fundraising, and even industrial design.
*
The bottom line – and the message of this report - is that our approach to international service is shifting as we adjust to the new realities. But it is not all doom and gloom! The pandemic is forcing us to come up with innovative solutions that will open up more, not less, opportunities for international service.
Of course, we yearn to deploy Peace Fellows to the field again. In the meantime we must make sure that when the day comes – as it surely will – we are ready to move.
We hope to count in your continued support and would welcome your feedback!
In gratitude
Iain and the AP team.