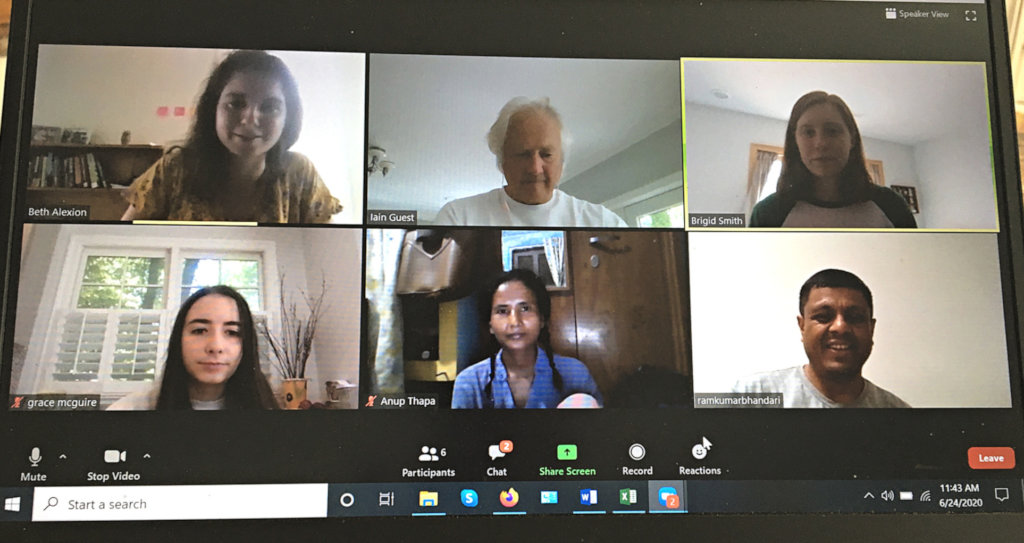 This update is being sent to friends who have kindly donated to our fellowship program through GlobalGiving. We have raised $22,016 so far with your help.
This is not the report I expected or hoped to send.
In January, our 2020 fellowship program got off to a fine start when four major universities - Tufts, Georgetown, the University of Maryland and SAIS/Johns Hopkins - agreed to help us recruit their students and contribute half of the stipends ($2,000). We received almost 40 strong applications and made 8 offers. Our partners in Vietnam, Nepal, Zimbabwe, Kenya and Uganda were excited.
Then came the pandemic. We cancelled all international travel and went into lockdown, like our partners.
In spite of this, our message to you is quite positive. Like most of the world, we have adjusted to the new normal and been forced to experiment. We are optimistic that this will strengthen our organization and allow us to support international service by graduate students more efficiently in the future.
Programs: The change starts with the partner organizations that host our Fellows each summer. When the pandemic struck they asked if we could help them launch small-scale emergency projects to combat the virus and generate some desperately-needed income. They also noticed that face-masks and soap were suddenly in high demand. Several knew how to stitch after working with past Fellows to produce advocacy quilts, so face-masks came easily. Our partners in Mali and Zimbabwe have also trained vulnerable women to produce soap with help from Fellows and they proposed to ramp up production. We raised $2,000 and added another $2,500 from our own core budget. This has enabled us to seed 8 micro-enterprises in 6 countries. All are doing well.
Sister Artists Quilts: We are also enjoying the fruits of Sister Artists, an innovative project to help survivors of gender-based violence in Mali produce art quilts in collaboration with quilters in the Global North. This produced 40 gorgeous quilts which we auctioned last week. The auction raised $10,210, which will be invested in an embroidery project for the survivors in Mali. Three past Fellows - Giorgia (2014), Refilwe (2015) and Rose (2016) - laid the groundwork for this successul initiative by training survivors to produce embroidery while they were serving in Mali.
Remote Fellowships: Three 2020 Fellows are working remotely for partners (photos). Beth, a graduate at the Fletcher School, is producing a report on transitional justice for the Network of Families of the Disappeared in Nepal (NEFAD). Wilson from Georgetown is the first-ever blind Peace Fellow and is sharing his unique expertise with the Gulu Disabled Persons Union in Uganda. Alex from Johns Hopkins is advising advocates for indigenous peoples in Colombia that have been hard hit by COVID-19 and paramilitary violence. All three Fellows have become fast friends with their distant hosts.
Interns/assistants: We are also fortunate to have attracted four talented students to back up our Fellows and address our many tech needs (including online conferencing). They have already nudged us closer to becoming a virtual organization by expanding our use of social media, live streaming, online tech support for partners, and podcasts. We have even started to produce pages for all past and present partners, something we have dreamed of for a long time.
Blogs: All Peace Fellows to serve at AP have produced weekly blogs, but blogging has taken on added importance this summer. Partly because they have no distractions in the field, and partly in response to the shocking murder of George Floyd, this year's Fellows have already produced outstanding blogs. Beth asks whether aid is racist. In a forthcoming blog Wilson will ask whether disability is necessarily disempowering. Alex explains the link between Black Lives Matter, COVID-19 and the marginalization of indigenous communities in Colombia. Fellows have so welcomed the chance to express themselves that we have asked the entire AP team - and not just Fellows - to blog. We are also inviting Board members and partners from the Global South to contribute blogs. If it happens, this will make our site more democratic and authentic.
GlobalGiving: This year's Fellows are posting four microprojects on GlobalGiving for their hosts in advance of the July 15 matching day. Once again we hope these will encourage innovation and lay the foundation for sustainable programs when the pandemic eases. NEFAD is launching a new online strategy to market Tiger bags from Nepal. The GDPU is supporting two micro-enterprises to produce soap and masks by persons with disability in Uganda. Alex is seeking funds to create a communications intranet for two indigenous villages in the Amazon region of Colombia, to share information about COVID-19.
Nothing can compensate for what has been lost to COVID-19, but these organizations are resilient and they are using what we can offer with flair and imagination. This applies in particular to our Fellows, who may be missing the excitement of working in the field but are helping their hosts to navigate this terrible crisis. In the process they are building their own skills as surely as if they were present on the frontlines.
We would not be in this strong position if it were not for the support and encouragement we have received from friends the years.
Please stay safe.
In gratitude
Iain and the AP team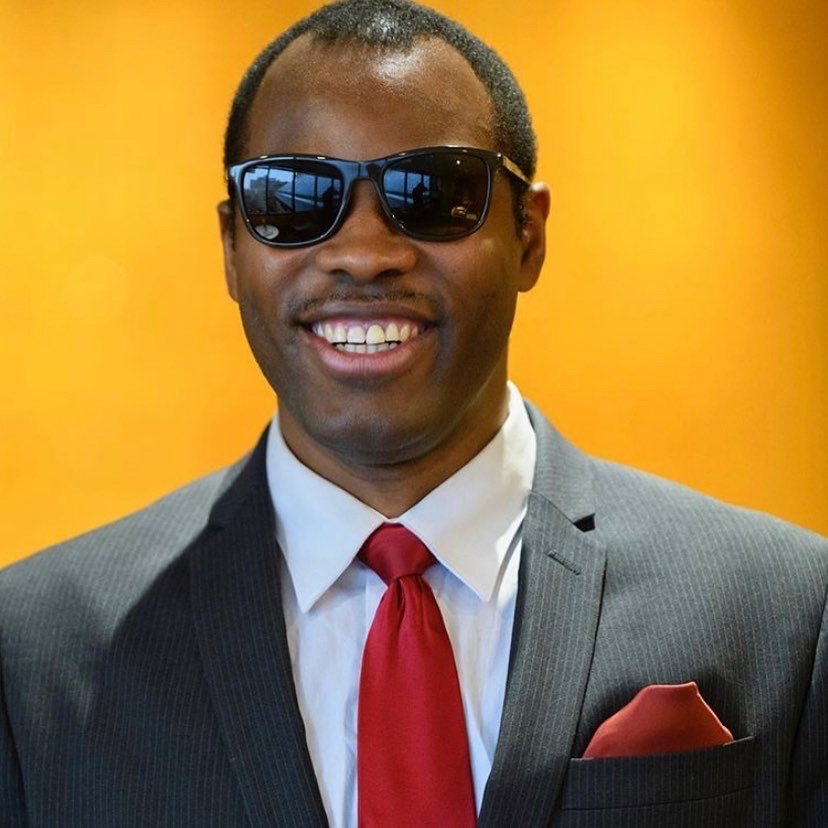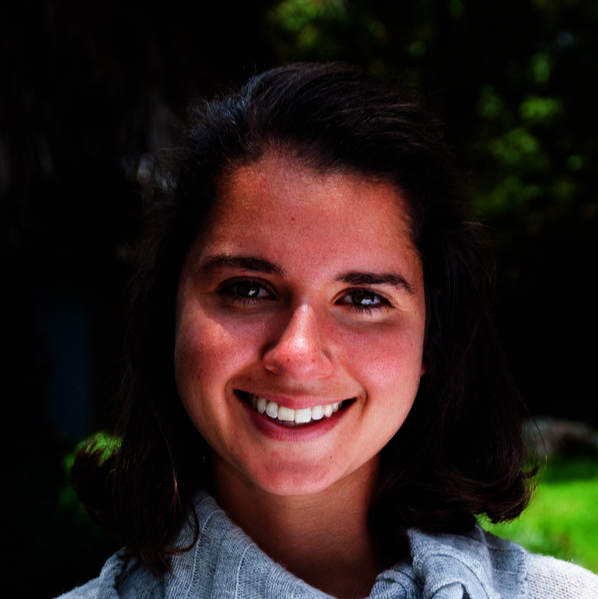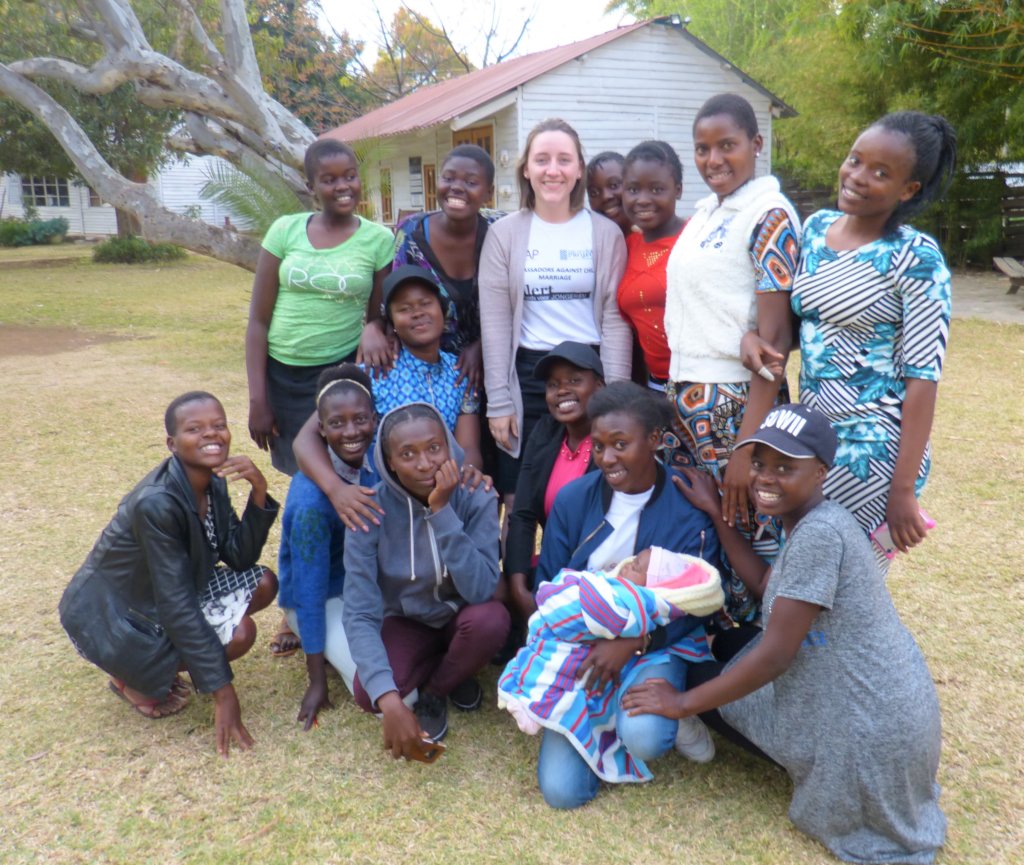 Links: