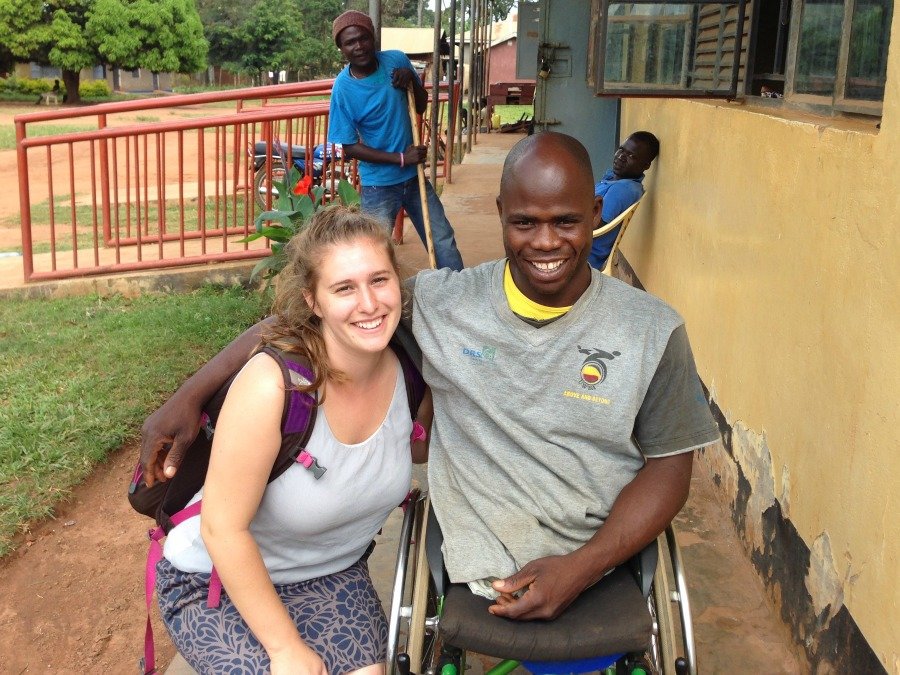 This update is being sent to friends who have kindly donated to our fellowship program through GlobalGiving. We have raised $22,824 with your help.
First, let me thank you for your commitment to supporting international service at a time when it has never been more needed! We are proud to have deployed over 300 graduate volunteers (Peace Fellows) around the world since 2003. But we have also found it increasingly difficult to sustain the program in the past two years.
In response, we are building active partnerships with a small number of leading university programs – MSFS (Georgetown University); the Fletcher School (Tufts University); the School of Public Policy (University of Maryland); and SAIS/Johns Hopkins. All four are helping us recruit students and will contribute half of each stipend ($2,000). We are putting up the other $2,000. This is double the amount we gave last year, but it will put our program on a more sustainable path. So far we have received 37 strong applications from the four schools.
Working directly with schools will also make it possible for Fellows to help in the design of their fellowships and tailor their work to their academic requirements. We expect to make 8-9 offers this summer.
In another departure from past years, we are hoping to send out three teams of two Fellows to work on challenging assignments in Nepal and Uganda:
Transitional justice in Nepal: Faced by a complete deadlock in the TJ process, we are asking two Fellows to prepare reports on reparations and disappearances. These will be submitted to two important UN human rights investigations by our partner, the Network of Families of the Disappeared in Nepal (NEFAD). The UN might be the last best way of securing satisfaction for NEFAD's long-suffering members.
Installing accessible toilets in Uganda: After installing WASH packages in four primary schools we are stepping up support for this important program. We hope to deploy two Fellows to work with the Gulu Disabled Persons Union (GDPU). One Fellow will install toilets in a fifth school (Lapuda). The other – an expert in disability – will advise GDPU on how best to address disability challenges in Uganda.
Menstrual banishment to the cowshed (chhaupadi) in Nepal (photo): After four years we now have a clear strategy for combating this dangerous practice and will ask two Fellows to: a) help Nepali survivors produce an advocacy quilt describing their own banishment; b) produce recommendations on how best to enforce a new law at the local level; and c) identify like-minded advocates among the legal aid community here in America.
In addition to Nepal and Uganda, we will also deploy Fellows to work on Agent Orange in Vietnam; Climate change and conflict in northwest Kenya; and early marriage in Zimbabwe. At least two of this summer's Fellows will work on advocacy quilts.
One important final note: All Fellows build on the good work of their predecessors, like Kathryn (2014), one of the pioneers of our WASH work in Uganda (photo). Refilwe (2015) is one of several Fellows who have worked in Mali and laid the foundation for our innovative current project Sister Artists, which connects survivors of gender-based violence in Mali with quilters in the US. Peace Fellow McLane (2019) organized soap training for 30 girls in Harare, Zimbabwe that generated over $900 in sales in just three months (photo). Ben (2019) helped Children Peace Initiative Kenya to produce a spectacular quilt about climate change which was shown at the UN summit on women and children in Nairobi in November (photo).
We'll have more information on this year's Fellows in May after they arrive in Washington for training prior to their deployment. For the moment everything seems to be on track for another active and fulfilling summer of service!
In gratitude
Iain and the AP team