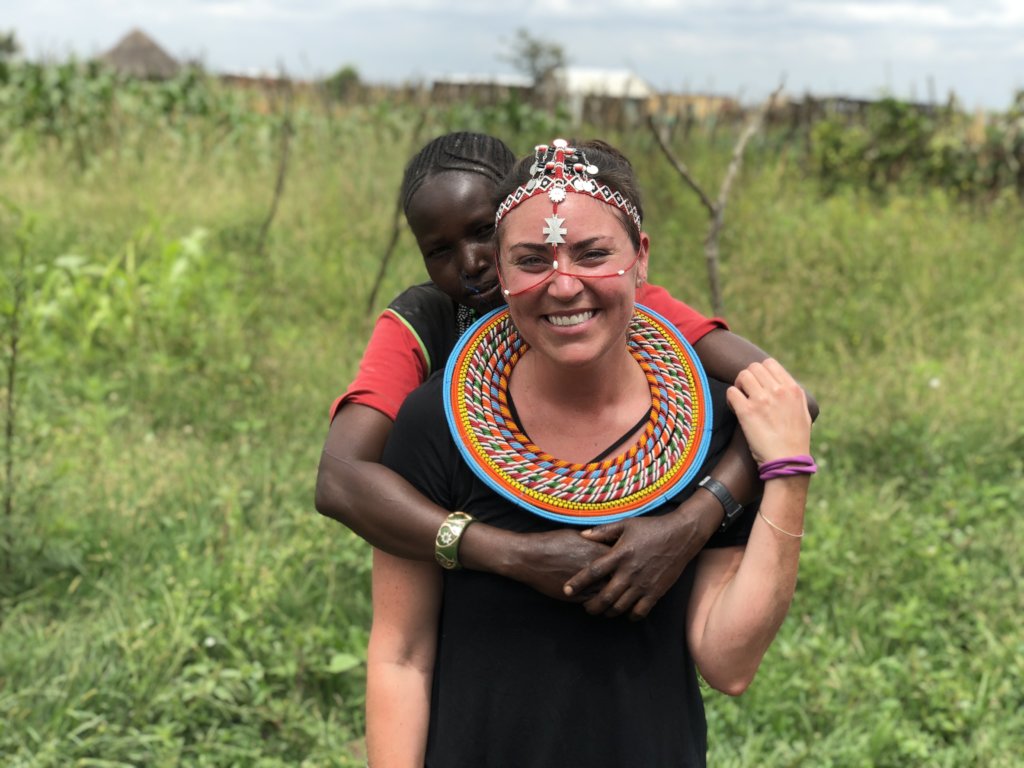 We last reported back to you in June as we were wrapping up training for this year's Fellows at Georgetown University. We predicted great things for them all and we were not disappointed, as you will see. But first a bit of background
We launched Fellows for Peace in 2003 to offer graduates an opportunity to work on the frontlines of human rights, and in the years since we have deployed 305 graduates from over 50 universities. We offer stipends, health insurance and a travel allowances, which is expensive! As a result, we launched this appeal two years ago on Global Giving to offset some of the costs. So far we have received 107 donations totaling $14,637. We're enormously grateful to you all!
Back to the Fellows themselves. This year we received 67 applications from 21 universities in 11 countries on all 5 continents. We selected ten Fellows from five universities. Here is how they performed:
Chris (studying at the University of Maryland) helped the Gulu Disabled Persons Union (GDPU) in northern Uganda to install accessible latrines and washing facilities at the Awach Primary School, which has 991 pupils. This is the third time that GDPU has installed accessible toilets at a school, and after visiting the first two schools Chris reported that they seem to be raising enrollment and attendance - which is one of our main goals. Capping off a very successful fellowship, Chris also raised over $10,000 for the project through Global Giving and a foundation. Click here to view his excellent photos.
Colleen (Johns Hopkins University) spent an adventurous ten weeks in the Rift Valley of Kenya where she helped our partner, the Children Peace Initiative Kenya (CPI) to strengthen peace between pastoralists who had previously fought over cows. Colleen raised over $10,000 for the project on Global Giving. The money will purchase 50 cows that will be jointly reared by 100 families from the Samburu and Pokot tribes, giving both sides a serious incentive not to fight. This innovative approach, known as Heifers for Peace, is one reason why the two tribes have not fought for seven years. As you can see from her photos, Colleen was made to feel very welcome!
Komal (Fletcher School at Tufts University) worked with a group of strong women in western Nepal whose husbands and fathers disappeared during the conflict in Nepal. The women are all active in the National Network of Families of the Missing and Disappeared Nepal (NEFAD), an AP partner, and have formed a cooperative with our support. We asked Komal to help the women produce Tiger bags which are now on sale to tourists. Komal raised $1,595 and produced this video which explains why transitional justice matters to family members.
Michelle (Columbia University) worked with another long-time AP partner, Backward Society Education (BASE) in western Nepal, to free girls from domestic slavery. The girls are known as kamlaris and are separated from their families at a very early age. Michelle forged a friendship with Sunita, a remarkable young advocate who escaped from slavery and now heads an association of former kamlaris. Michelle and Sunita came up with the idea for a startup which will provide skills training and ID cards for her members. Michelle took some delightful photos of Tharu women in western Nepal.
Lindsey (New York University) had hoped to work at a health camp for village women organized by Care Women Nepal (CWN). Unfortunately, Lindsey came down with a serious case of appendicitis and had to return home early. Thankfully, she recovered quickly and managed to fit in more travel before returning to school! Check out Lindsey's informative blog post about uterine prolapse.
Lara (Sciences Po) a French and German national, has spent the last six months at the organization CONCERN in Kathmandu where she worked with children from brick factories who have been enrolled in school through a project supported by AP since 2015. Lara was able to visit over 40 children, teachers and parents. She produced strong profiles, excellent photos and blogs which examine all aspects of child labor. (Her final blog profiles a recruiter.) Lara concludes that our support has given the children a good education but has probably not prevented them from continuing to work after they return home from school. We will be taking this up with CONCERN.
Alex (Columbia University) did splendid work in Zimbabwe, where she helped the Women Advocacy Project (WAP) to design a new approach to the deep-rooted challenge of child marriage. Alex met with over 50 women and girls and conveyed their poignant message through powerful photos and strong blogs. WAP's idea is to train strong-minded girls to serve as Ambassadors Against Child Marriage and persuade vulnerable girls and their families to reject early marriage. We look forward to supporting this exciting startup in 2019.
Marcela (University of Maryland) is still working with families affected by Agent Orange at the Association for the Empowerment of Persons with Disabilities (AEPD) in Quang Binh province, Vietnam. Marcela has enjoyed a very successful fellowship. She raised over $2,000 on Global Giving for Thin and his wife Cao, who lost three children to dioxin poisoning. Marcela has also visited ten other families who have received a cow through AP and told their stories in her blogs.
Teresa (Columbia University), a Brazilian national, worked with women refugees from Iraq and Syria who receive support from the Collateral Repair Project (CRP) in Jordan. Past AP Fellows have raised money to train the refugees and this has allowed them to tell their stories through embroidered squares which we have assembled into four spectacular advocacy quilts. We are also excited that the women are selling their embroidery in Jordan. Teresa brought back another 24 squares, helped CRP to design a new strategy for using social media, and produced strong blogs.
Caroline (Fletcher School) helped the Centre for Agro-Ecology and Development (CAED) design a new campaign to end the dangerous practice of chhaupadi, which banishes women and girls to a cowshed during menstruation. Caroline worked with the CAED team in Surkhet where she interviewed women and girls and used her blogs to describe both the effects of chhaupadi and the growing resistance to the practice. Caroline rounded out a very productive fellowship by helping CAED build a new website and producing two chapters on chhaupadi for a report by Nepali women's groups that was presented recently to the UN committee on the elimination of discrimination against women.
Reviewing these achievements, I'm sure you'll understand why we consider this year's Fellows to be among the best ever. Their work will benefit thousands of individuals and family members, strengthen our partner organizations, and provide AP with a series of innovative startups to support in 2019.
Equally important, our Fellows enjoyed a unique experience that will boost their confidence and position them for a career in human rights and development. Chris, who worked in Uganda, put it like this: "I've had twenty-eight summers in my life. However this one is the most memorable and impactful. Leaving Gulu was far from easy, but at least I can board my flight back to Maryland with the knowledge that my time and energy was spent in the service of others." We'll continue to monitor Chris and other past Fellows as they go on to do good work.
Finally, there are the unintended benefits from our fellowship program. These include the promotion of multiculturalism and diversity, which are under assault in today's world. Our ten Fellows this year came from Brazil, Kenya, France, the Netherlands, Germany and the US. They understand that we live in an interconnected world and they want to help.
Your support has certainly made a difference!
We hope you can continue to support next year's Peace Fellows by donating to this same appeal on Giving Tuesday (November 27).
With deepest gratitude
Iain, Alexandra and the AP team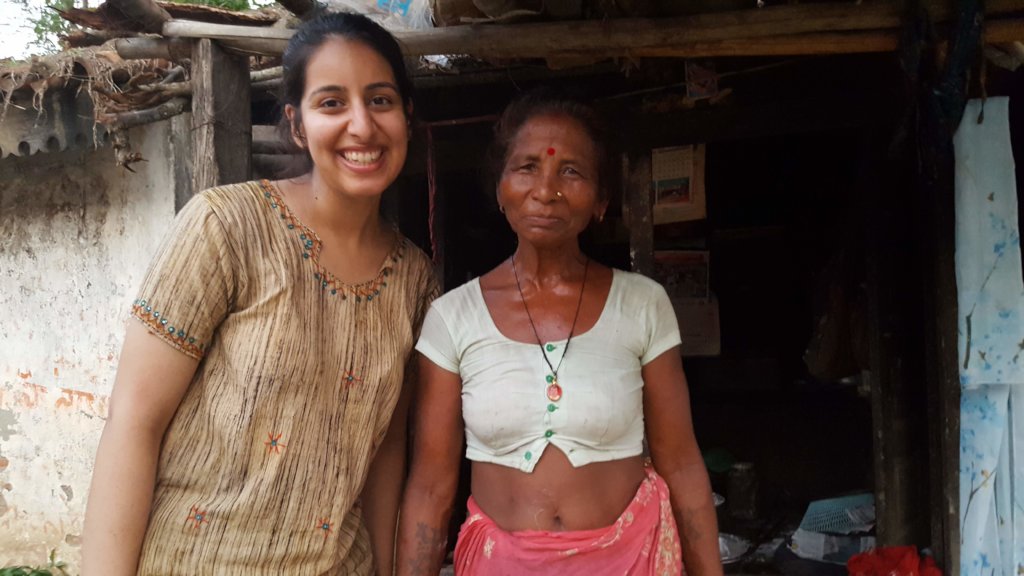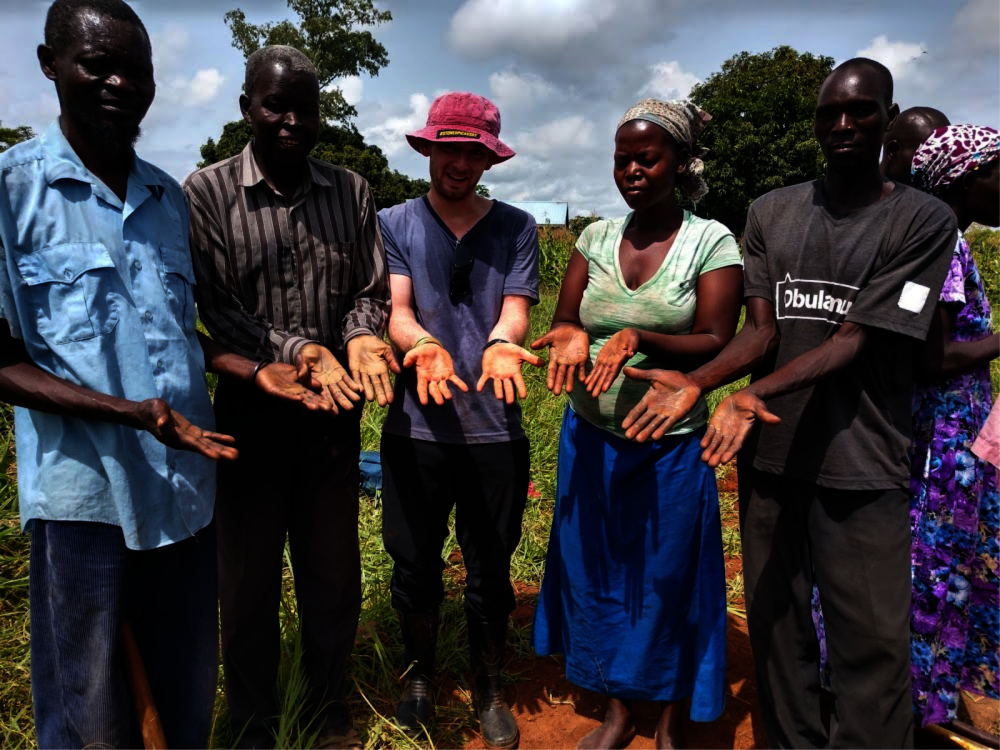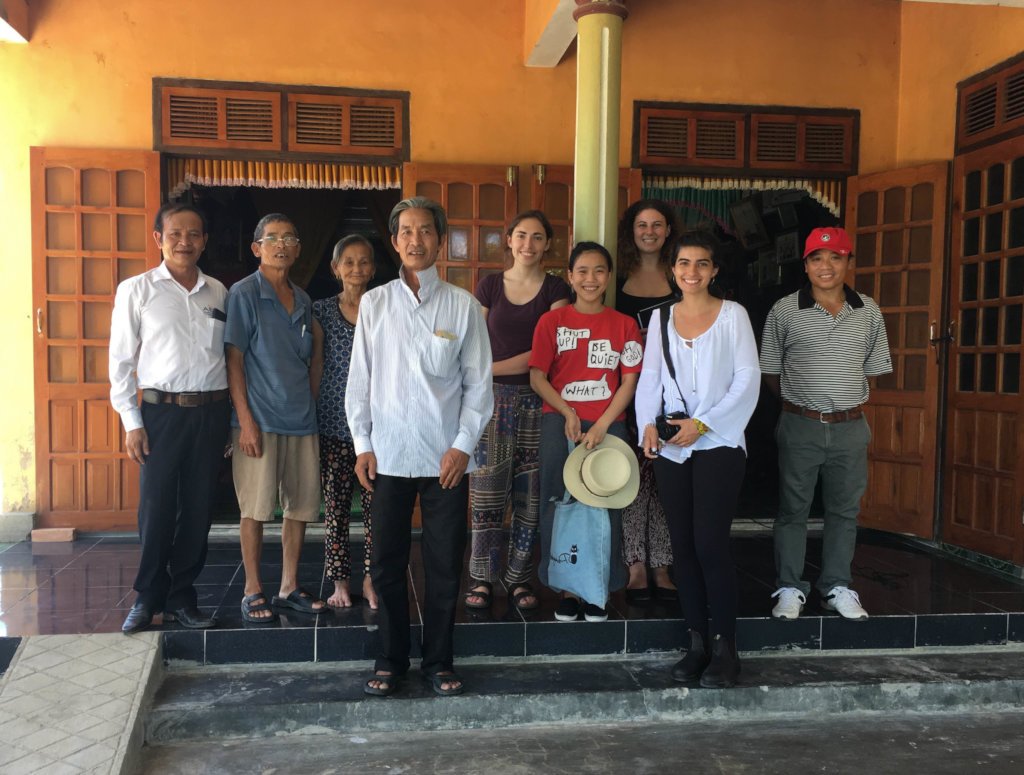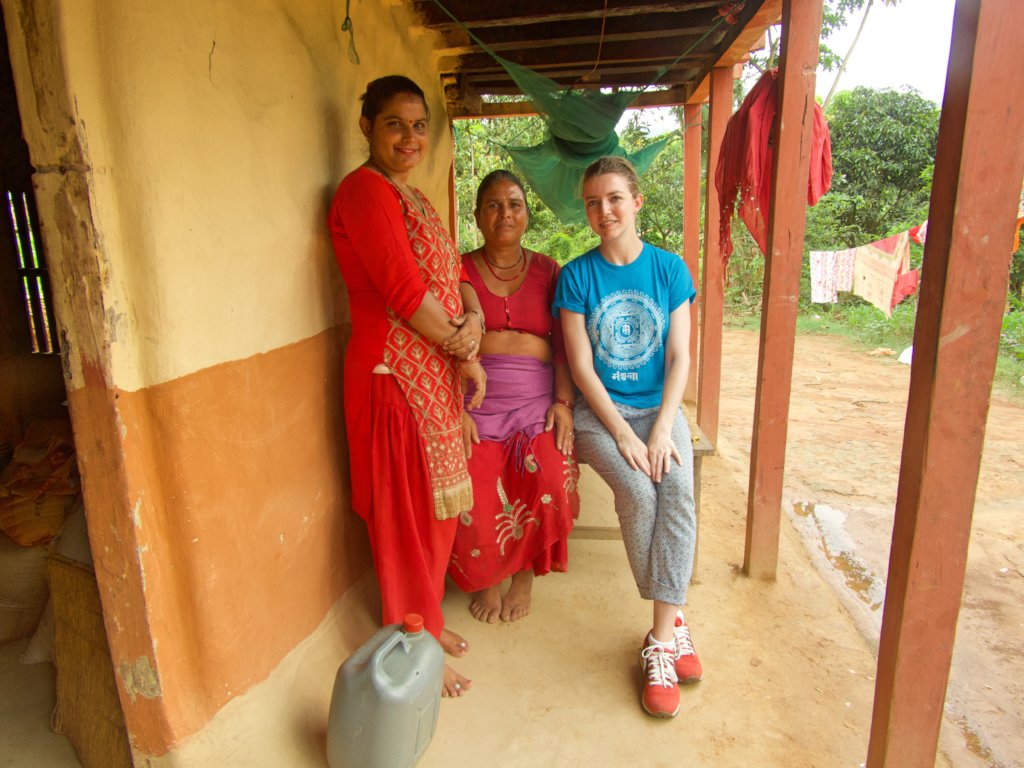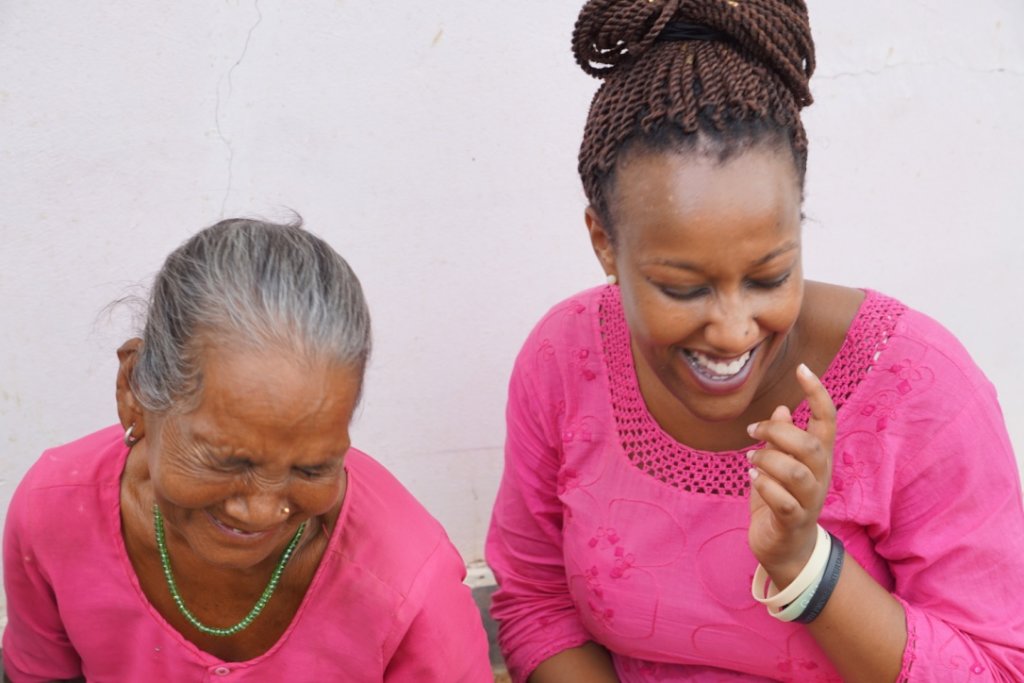 Links: