Dear Supporters,
We have had a very productive few months as our municipality wide projects got underway in the areas of Teacher Training, Advocacy, Mental Health, and School Governance. It has been very exciting to see everyone back working and the communities together again. Our experienced team of teacher trainers from facilitated an initial month of training the trainers and our newly trained teacher trainers have taken up their posts across the district, including Kushadevi School of course!
All this has been managed despite lockdowns due to the worst dry season forest fires Nepal has experienced, causing thick smoke and ash that sat in the valley for weeks of stagnant weather with terrible visibility and irritating many of our team members' breathing, eyes and ears. However that passed and things picked up again with some sterling work being done.
Sadly though, and not entirely unexpected of course, our Nepali based team now find themselves in a strict lockdown as COVID cases rise to over 400,000 and hospitals have few or no beds across the District. All schools have of course closed and we are working to ensure that our students, staff and teachers are able to manage and stay safe. As soon as regulations allow we will once again be working hard to ensure that everyone can undertake home learning and we'll be distributing home learning packs to every ward in Panauti with outside classes taking place in community school 'clusters' or bubbles.
We have no way of knowing for sure when the current wave of COVID will slow and the lockdowns in Panauti are eased. And for now, everyone is sitting tight and waiting it out. I am sure you join me in sending all of our best hopes and prayers across to all of the children, their families and our staff that they all remain safe, avoid the worst and are soon back to the vital work they do.
Today however was a good day for our Sister School Project as things picked up again the UK. Our Programmes Manager visited Kushadevi's sister school Milford Primary School for the first time in well over a year, and spent this afternoon with yrs 1 and 2 who had a lot of questions about their Nepali friends at Kushadevi and finding out how they have been getting along. Live links aren't possible until schools are back in Nepal, but some of the children in Lockdown sent over some lovely videos saying hello to the children here in Milford, who were learning about school life in Nepal.
We are so grateful for all your support over what has been a very difficult year for everyone, without your help we cannot do what we do ensuring improved quality of education for all the children in Kushadevi.
Thank you,
Best wishes,
All the team at FtL x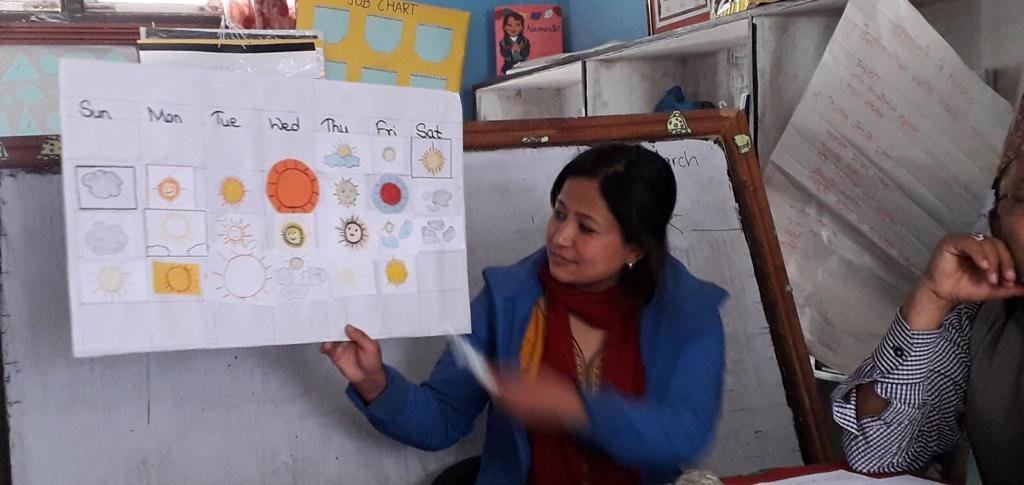 Links: