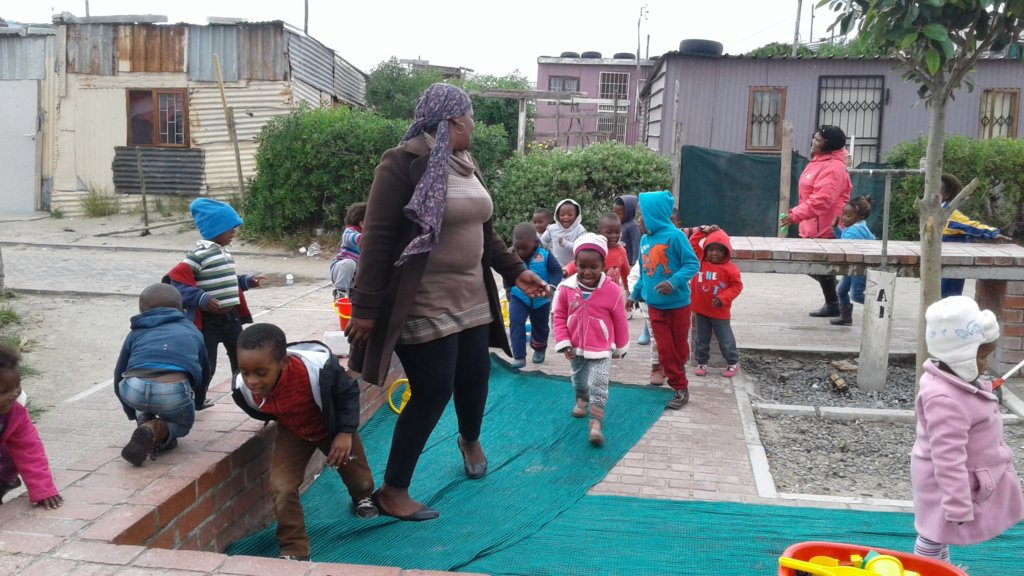 It's been 3 weeks that we have graduated from the GlobalGiving Accelerator. As you all can imagine, lots has been happening at Monwabisi's Emthonjenis. One of the stories we want to share with you today is about a 3 year old girl whose life has been transformed since she came to the Emthonjeni Programme a month ago.
Thanks to your continuous support and donations, we are able to keep the programmes running and enroll more kids every day who want to join.
Last month was especially exciting for Buhle - a girl from Monwabisi Park.
3-year-old Buhle lives with her unemployed parents in a shack dwelling in Monwabisi Park informal settlement. Without her parents having any source of income, except a small government grant, the future looks bleak for Buhle. She plays around the unsafe vicinity of her home in water puddles, picking up twigs and old rusted cans which serve as her toys.
Every day, hundreds of children like Buhle are not exposed to Early Childhood education and educational resources, which are crucial to their cognitive development and future chances of job acquisition.
One day in September this year, Buhle accompanied her mum on mum's washing day to the nearest Emthonjeni.
It was here that Buhle experienced children in her age group actively playing with colorful toys, crayons and paints. She marveled at the colorful toys. She could not contain her excitement and ran towards the other children and joined in on the activities. It was love at first sight … for her who had not known that beyond the world of scrap and dirt, there are real colorful toys and children like herself who could access this opportunity.
It was at this point that the eagerness to learn overcame Buhle. Playing with toys leads to learning colours, shapes, numbers and the development of fine motor skills cognition. Meeting with her new friends everyday further develops her social and emotional skills.
Buhle's parents are also noticing the difference at home. They observe how Buhle has become more receptive since she attends the daily sessions at the Emthonjeni. They are starting to understand why education is very important and goes far beyond literacy skills.
The Emthonjeni programme offers children like Buhle and her friends the opportunity to develop holistically. The toys draw them into a world of imagination and development. Buhle and other children in her community are now able to develop optimally and enjoy the prospects of a better future.
Next month, we are getting an additional Educational Toy Kit for the Emthonjeni in Monwabisi Park. We will keep you updated on this.