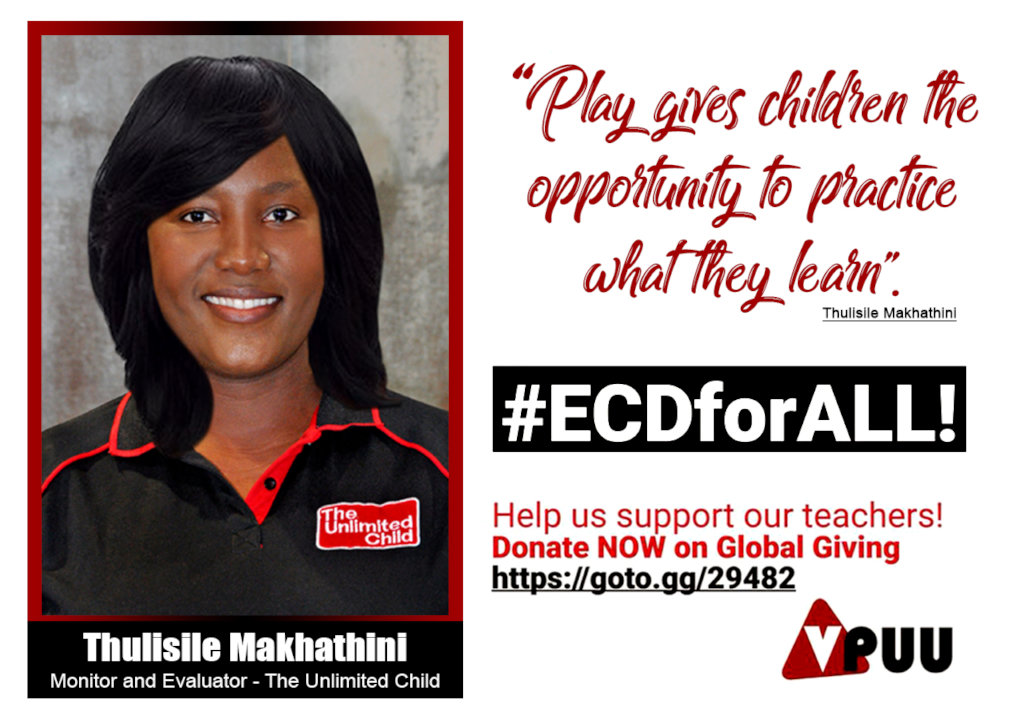 We believe in ECD4All as every child has the right to education. Investing in great teachers is key to unlocking the potential of all our children. To make this possible, we have partnered with The Unlimited Child.
In March this year, 8 of our ECD Teachers went on a 5 day Unlimited Child Training Programme. The programme aims to improve classroom practice by providing the teachers with foundational knowledge of early childhood education and solid understanding on the practical implementation of a variety of play based activities. Teachers also receive a comprehensive kit comprising of a variety of educational toys and resources that serve as learning tools to support the holistic development of children.
Who is the Unlimited Child?
The Unlimited Child is a South African Durban-based early childhood education organisation that is focussed on ensuring that young children in the 0-5-year age cohort, have access to quality, sustainable early childhood education and care so that they can develop to their full educational and personal potential. They work with a tried, tested and proven model which includes 4 age-appropriate toolkits, a practitioner guides, caregiver training and ongoing support as well on the ground monitoring support. For more information check out their website: http://www.theunlimitedchild.org/why-early-childhood-education/#values
We met with Thuli from The Unlimited Child and asked her to tell us a bit more about herself.
How many years have you worked in the field of ECD?
" I started in 2004, I started at my mum's crèche as an admin assistant. My deep love and passion for children and community work motivated me to pursue a diploma in Early Childhood Development."
Where are you from?
"I come from a small family and I grew up in small community called Lamontville in Durban. I always knew I wanted to give back to my community. It is a community that is absolutely volatile and people don't care much about Education. This fueled my passion for Early Childhood Development"
When did you start working with The Unlimited Child?
" I started in 2011 as a Monitor- I am basically in charge of monitoring the implementation of The Unlimited Child programmes in the ECD centers. Over the years I completed a few courses in facilitation. My experience and dedication had led me to move upwards in my career. My current role is that of National Training Coordinator. I am responsible for the training of our programme across the country."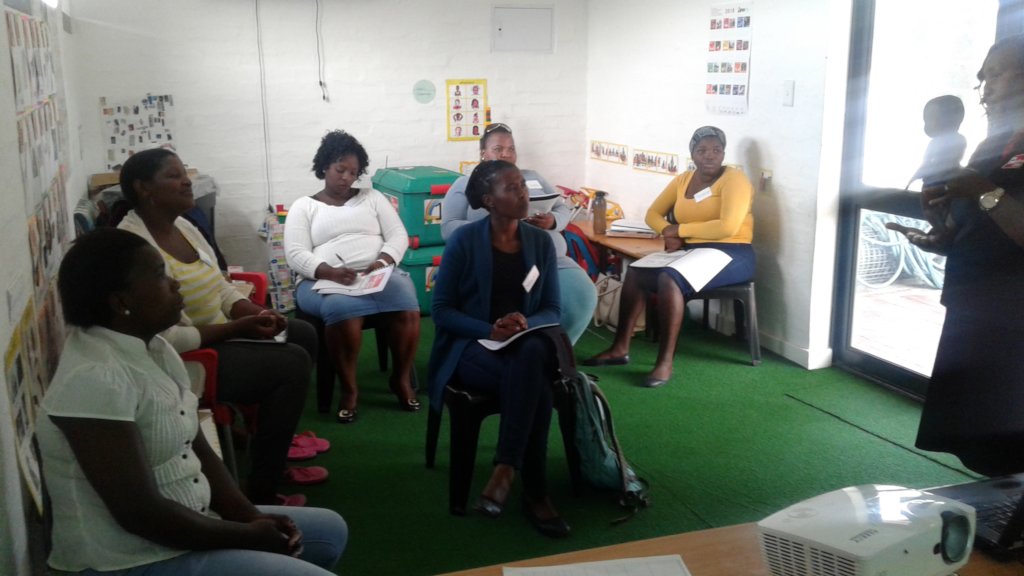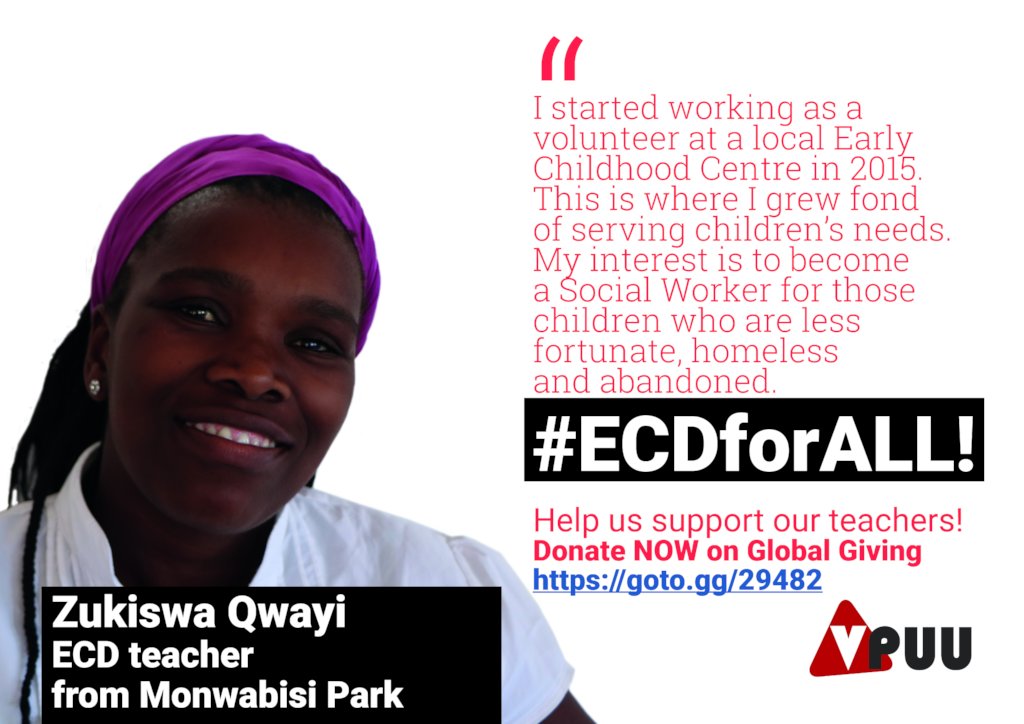 Links: