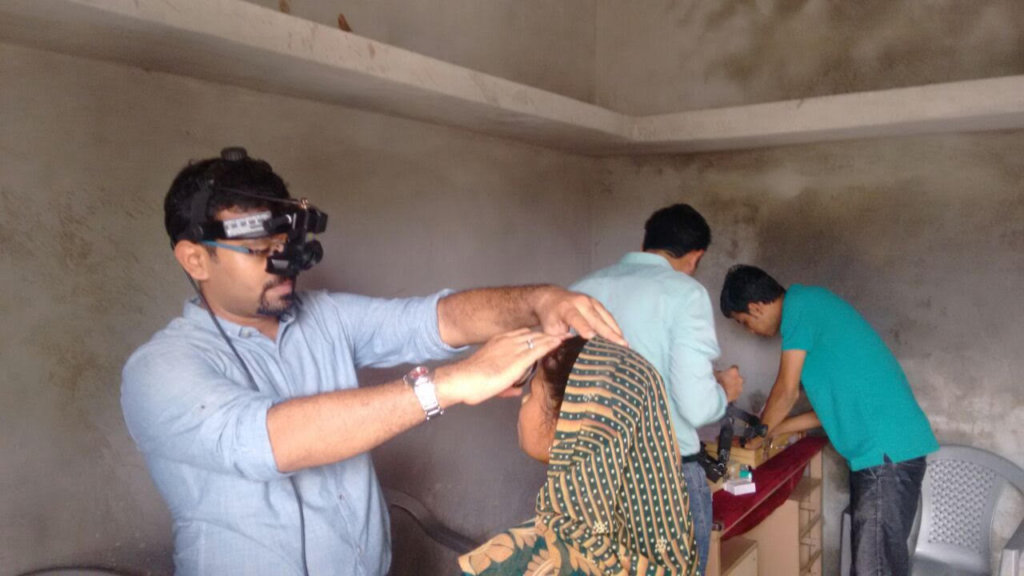 Sickle Cell Disease
Alarming Condition for Tribal Population in Maharashtra
Report by Maharashtra Arogya Mandal , Pune for July to September 2016
Sickle cell disease is an alarming reality in Maharashtra.MAM's Sickle cell department is working towards prevention and therapeutics of sickle cell disease since 1990.
In Maharashtra, the sickle gene is widespread in all the eastern districts, also known as the Vidarbha region, in the Satpuda ranges in the north and in some parts of Marathawada. The prevalence of sickle cell carriers in different tribes varies from 0 to 35 per cent. The tribal groups with a high prevalence of HbS (20-35 %) include the Bhils, Madias, Pawaras, Pardhans and Otkars.(Indian J Med Res 141, May 2015, pp 509-515,Sickle cell disease in tribal populations in India,Roshan B. Colah, Malay B. Mukherjee, Snehal Martin & Kanjaksha Ghosh,National Institute of Immunohaematology (ICMR), Mumbai, India)
It has also been estimated that Gadchiroli, Chandrapur, Nagpur, Bhandara, yoetmal and Nandurbar districts would have more than 5000 cases of sickle cell anaemia.(Kate SL, Lingojwar DP. Epidemiology of sickle cell disorder in the state of Maharashtra. Indian J Hum Genet 2002; 3 : 161-7.)
Maharashtra Arogya Mandal conducted screening camps in the months of July 2016 and September 2016 at two satellite centers in Chopda and Dhadgaon. Summary of sickle cell Camp At sickle cell Dawakhana, Roshmal, Tal. Dhadgaon, Dist. Nandurbar is as follows
In July 2016 camp 907 patients were given free medicines and additionally 270 were screened and 73 new sickle cell patients detected as sufferers.
In September 2016 camp 1009 patients were benefited with free medicines additionally we have screened 445 new cases out of them 135 detected as sufferers.
We have noticed that in July and September many new cases were detected both with carrier (297) and sufferer (208) traits.
The number of sufferer cases detected was high in September 2016 camp. This may be a record in history of sickle cell camps conducted till date. We are making efforts to document this in National Records.
Probable reasons of increased cases in our screening camps may be highlighted as follows:
Increased awareness about the disease
Increased detection rate due to frequent diagnostic camps by Maharashtra Arogya Mandal and people's trust in our services.
Mother to child transmission
Regular screening camps in affected areas in both satellite centers and people coming from more than 200 kms from peripheral tribal areas.
Retinopathy in Sickle Cell Patients:
This camp was specially focused on Retinopathy screening along with Sickle Cell Diagnosis and free treatment. Sickle cell trait (hemoglobin AS) is the most common genotype and has traditionally been considered a benign condition. Systemic and ocular complications are seen infrequently in patients with sickle cell trait. In the presence of concomitant systemic diseases or trauma, however, marked retinopathy can occur. The presence of retinopathy in patients with sickle cell trait necessitates a comprehensive medical workup, including serologic testing to rule out systemic conditions. (Retinopathy in patients with sickle cell trait. Reynolds SA1, Besada E, Winter-Corella C.,Optometry. 2007 Nov;78(11):582-7.)
During this camp Kalpataru Foundation Nashik conducted Eye checkup for Retinopathy Examination of sickle cell patients. Maharashtra Arogya Mandal with the help of Kalpataru foundation started new project to screen retinal problems in Sickle Cell patients. During September 2016 camp total 103 patients benefited with this special screening. Out of them 5 patients were detected with retinal changes and will be taken care from Kalpataru foundation.
This camp was successful in terms of detecting more number of patients and retinopathy special screening along with free medicines to all.
Support of Global giving platform proved very important and pivotal in implementing new projects.
Links: