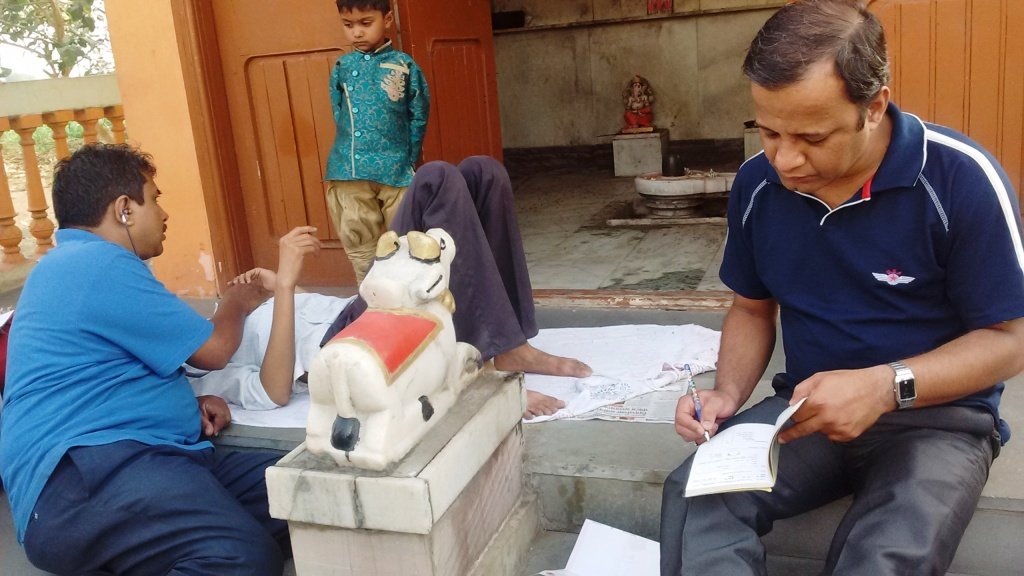 Maharashtra Arogya Mandal (MAM) conducted free sickle cell health checkup and diagnostic camp from 23rd to 27th January 2016.
During the journey from Pune to Dhadgaon we had medical checkup and medicinal kit was given to our 10 old diagnosed sickle cell patients from Dhule and Jalgaon districts at Shankar Mandir, Dhule, Maharashtra.
On Sunday 24th January 2016, 421 old diagnosed sickle cell patients were clinically examined and were given free medications.
Also screening (blood testing) of new 122 tribal individuals was done among which 67 were diagnosed as carriers and 23patients were identified as sufferers. Advice and counseling regarding the dietary and behavioral regime was given to both old and new patients. The carriers were provided with counseling, emphasis was given on pre/ post marital guidance. The 32individuals were diagnosed as normal (without sickle cell disease) were also guided for this socio-medical problem.
On 25th January 2016 (Monday), 356 old patients were clinically examined and provided with free medications and 39 new tribal individuals were screened for sickle cell disease. In newly screened 12 patients were diagnosed as (diseased) sufferers and16 were diagnosed as carriers and 11 individuals were diagnosed as normal i.e. without sickle cell.
In these 5 -6 years we have observed that more than 350 patients from adjoining states of Madhya Pradesh and Jalgaon District visit our center. Every time the patient has to come along with his family. This was a costly affair for poor tribal sickle cell patients. Taking in to consideration we thought about establishing of similar center in nearby areas of Jalgaon and Madhya Pradesh.
To verify this we conducted free sickle cell screening camps on 14th and 15th February 2016 in Balwadi (M.P.), Vaijapur village( Jalgaon District). In this we found a high prevalence of sickle cell. During this screening program we screened 555 tribal individuals and found that 150 tribal were sickle cell carriers and 23 were sickle cell patients.
In this camp patients were given guidance and treatment with counseling. Also Carrier individuals were guided with counseling session.
In March a similar camp was conducted at Dhadgaon District Nandurbar on 26rd March to 28th March 2016.
During this camp International Sickle Cell Scientist Dr. Graham Serjeant M.D. (Medicine) Chairman Sickle Cell Trust Jamaica and Mrs. Beryl Serjeant visited our Centre. They guided us about the treatment. Also Dr. Graham Serjeant examined some critical cases.
On 27th March Dr. S.F.Patil (Former Vice Chanceller North Maharashtra University) and President of Maharashtra Arogya Mandal visited Sickle Cell Community Control Centre at Dhadgaon. On the next day 28th March 2016 we had a gathering of patients and offered a memory prayer on occasion of Death Anniversary of Founder Secretary Late Dr. Dada Gujar. We also distributed fruits of this occasion to sickle cell patients and relatives.
During this camp totally 923 tribal Individuals were benefitted. In two days camp we checked705 old patients and screened 218 tribal people. In this camp we found 53 sickle cell patients and 110 sickle cell carriers.
We offered services like counseling sessions, medical checkup and guidance free of cost in our program.
As our organization has a aim to serve the needy strata of the society and looking at the increasing number of patients from Madhya Pradesh (>350) we were planning to have a similar community control program center in adjoining of Jalgaon district and Madhya Pradesh.
Our Secretary planned to establish a similar center in nearby areas of Jalgaon. This planning was explained to all the committee members and Dr. Dada Gujar Sickle Cell Centre was established at Chopda Dist Jalgaon on 29th March 2016 .
This Centre was inaugurated by International Sickle Cell Scientist Dr. Graham Serjeant. During this occasion Maharashtra Arogya Mandal's President Dr. S.F.Patil, Executive committee member Dr. Suresh Patil, Pediatrician Dr. Jayant Patil, Dr. Arun Mahajan, Dr. S.L.Kate (Head Sickle Cell Project) Dr. Jyotish Patel and Dr. Raosaheb Jadhav were present.
Also Doctors and sickle cell patients along with their relatives from the vicinity of Chopda Block Dist. Jalgaon Maharashtra (21.25 N and 75.3 E) were presented on this occasion. Dr. Premchand Mahajan (Pathologist) anchored the entire ceremony.
During the inauguration Dr. Graham Serjeant said " Maharashtra Arogya Mandal is a medico-social organization which has always viewed the needs of tribal community, particularly health problems I wish this Centre will also be a same community control program similar as Dhadgaon and will be useful for patients from nearby areas".
A laboratory providing diagnostic facilities for sickle cell was inaugurated by Mrs Beryl Serjeant.
After this we had a diagnostic and treatment camp on 29 March 2016. In this totally 65 old patients were medically examined and treated, Also New 34 individuals screened in which we found 14 sickle cell patients and 9 sickle cell carriers.
We are thankful to all our donors who encouraged us to work for tribal health problems and support us through e-social media of global giving.
This is all because of your kind support and help.
Thanking You
Mr. Anil Gujar
Secretary
Maharashtra Arogya Mandal
Malwadi
Hadapsar
Pune-28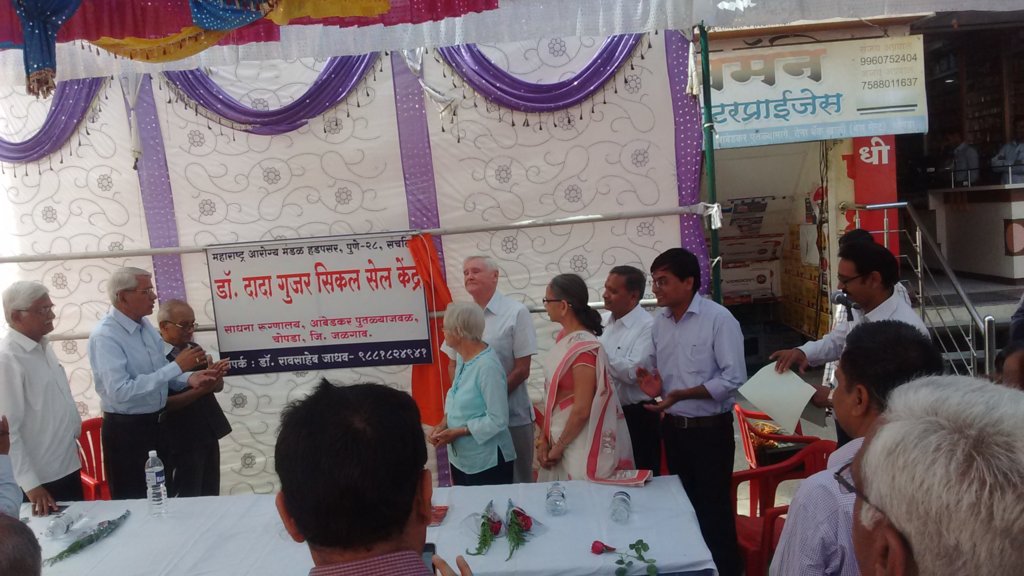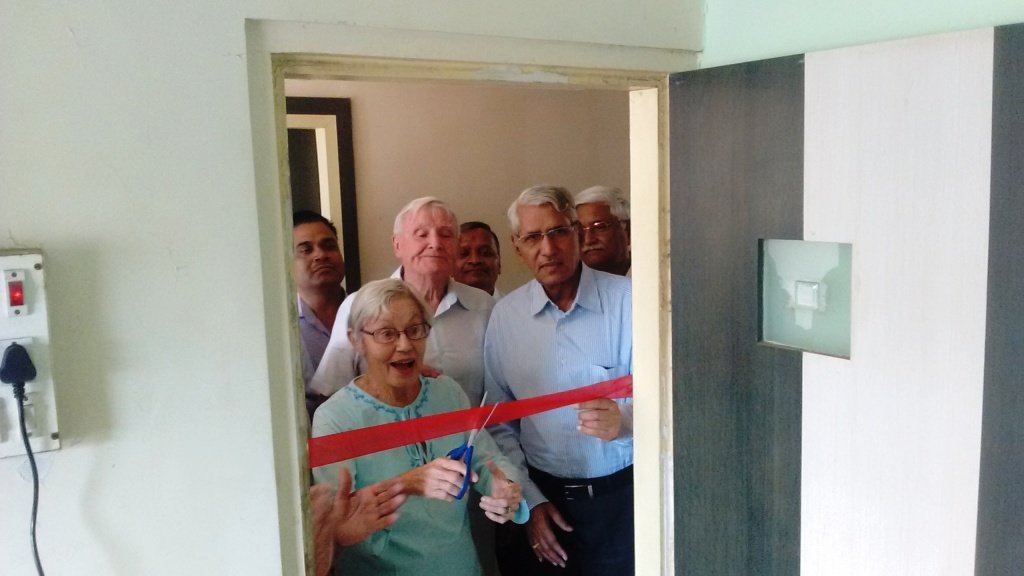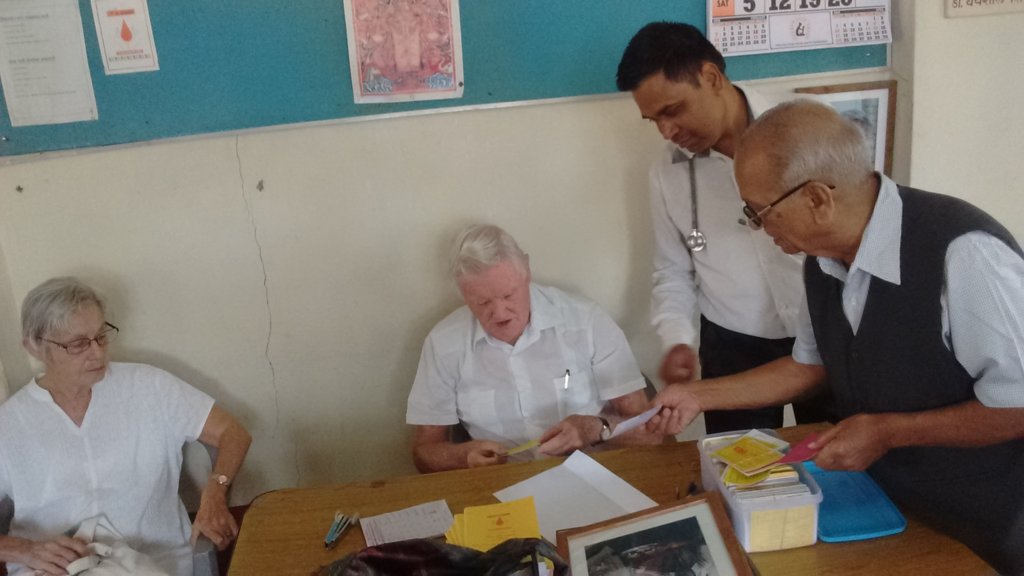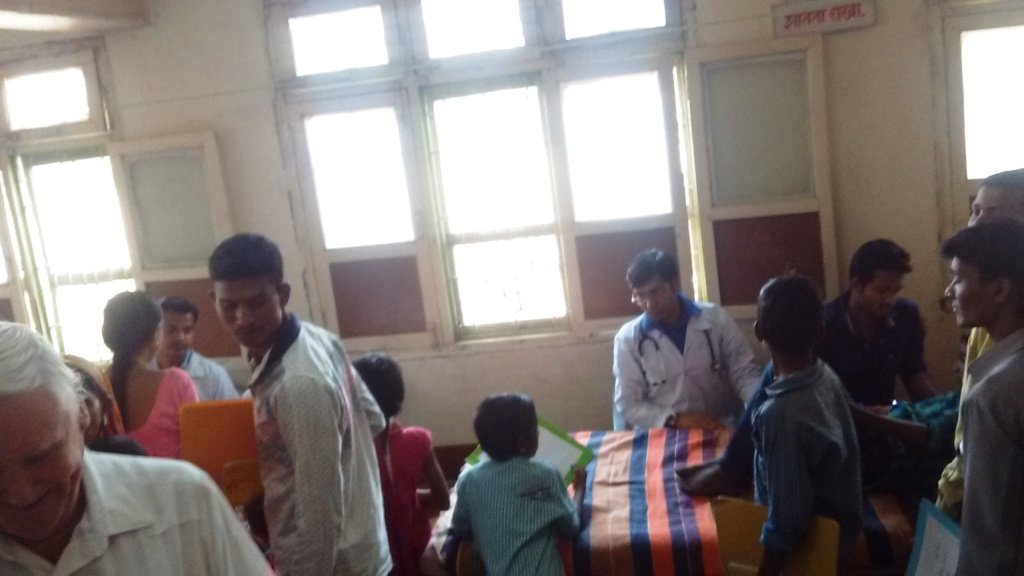 Links:
Attachments: