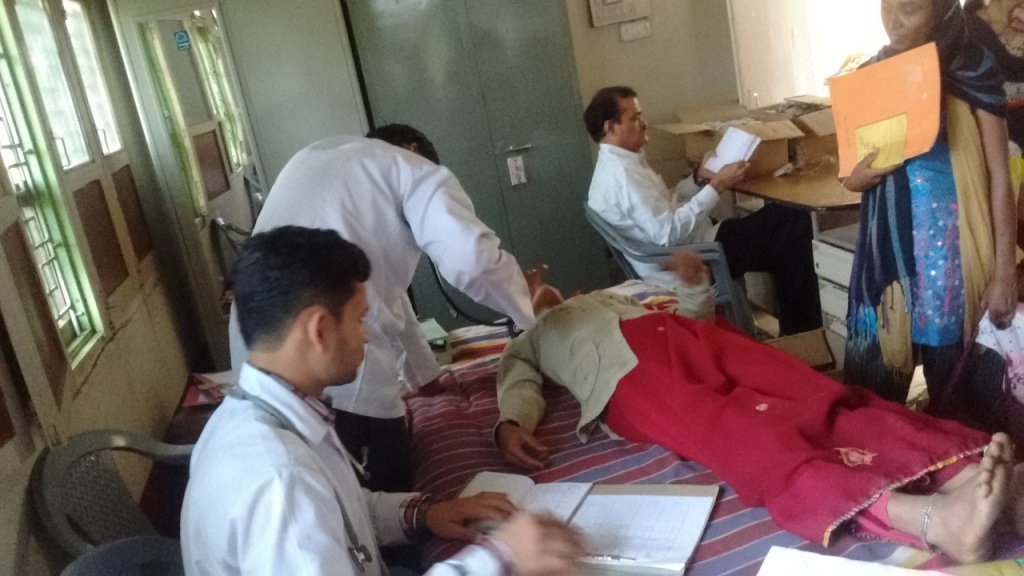 Maharashtra Arogya Mandal's Sickle Cell Dawakhana
Quarterly Activity report- 2015
Being Head of Sickle Cell Department and Emeritus Medical Scientist, I am very happy to write this activity report on behalf of our Project Director Mr Anil Gujar Secretary Maharashtra Arogya Mandal Hadapsar Pune-28.
We are thankful to all our donors and with their kind support we were able to conduct 92th Sickle cell camp and serve the tribal community since 1998. Your support has made possible to avail diagnostic facilities for our new beneficiaries and 100% medicine supply rate for new and old sickle cell patients.
This featuring camp is in January 2016 i.e. in winter with exposure to cold climate sickle cell patients suffer from joint pains. In this condition when we are welcoming and enjoying the new year the tribal patients might be suffering from pain due to sickle cell disorder.
Please make a new year gift so more children and sickle cell patients can leave normal life this year" with a big Donate button next to that call to action. In the sickle cell camp we reinforce the sense of urgency... for counselling, diagnosis and treatment for this medico-social problem of sickle cell disease.
For example pre-marital counselling, genetic counselling, affordable and accurate diagnosis and free supply of medicines to improve quality of life and reduce blood transfusions.
We have observed more patients from other states like Madhya Pradesh and Gujarat are benefitted by our services. It is because of your kind support. "We are nearly to our goal of creating medico-social awareness in society".
Also tribal patients from the vicinity of Satpuda Hilly ranges i.e from areas like Chopda, Shirpur, Raver and other parts of Jalgaon district adjacent to Madhya Pradesh are in large number suffering from this problem.
Hence we are planning to start a new centre at Chopda to serve more and more tribal population.
We are encouraged and helped by Global giving platform along with supporters like Cummins India Foundation, AWO Germany and Central Council for Research in Ayurveda and Siddha New Delhi along with socially oriented individual donors and organizations.
In sickle cell disease pain is the destiny of sickle cell patients, as no full proof treatment is available. With the help of our herbal medicines, guidance to prevent pain with measures to improve quality of life they can face that pain with armour of hope.
People in tribal area are facing this disease as a part and parcel of their life. With our medical expertise and your financial aid we are just offering them a support to face these difficulties with patience.
Kindly help us forward this appeal to family and friends to help spread the message "Your generous gift will mean one patient to be treated every day for one month while attending his primary school, Your donations will help us buy blood testing machines, warm clothes and medicines to ensure every sickle cell tribal family is healthy." Remember each contribution makes a transformation, irrespective of magnitude.
1) At Dhadgaon where we organise our regular activities i.e. sickle cell camp for two days i.e. 29 and 30 November 2015. After screening Tribal Population, Total 74 New patients were identified. The total beneficiaries in this camp were 1131 (875 Old Patients +256 New beneficiaries = Total 1131) and were provided with accurate diagnostic facilities, possible adequate medication and counselling.
2) On 1/12/2015R.C Patel College of Pharmacy Shirpur Dhule had organised a seminar on various aspects of sickle cell. Dr.S.L.Kate, Dr. Girish T Kulkarni and Dr.Yogesh S.Prabhune were the resources persons invited. Mr. Arun Gujar Dr.S.L.Kate Dr. Girish T Kulkarni, Dr. C.D.Patil Dr. D.D.Patil Dr. S.J. Surana and other dignitaries had a meeting with chairman Shirpur Education Society Shirpur Dist. Dhule regarding the sickle cell disease in area.
We wish our donors and global giving team a very happy prosperous new year
Thank you in advance for your support.
Yours Sincerely,
Dr S L Kate Anil Gujar
Sickle cell Scientist Project Director
Sickle cell Department Maharashtra Arogya Mandal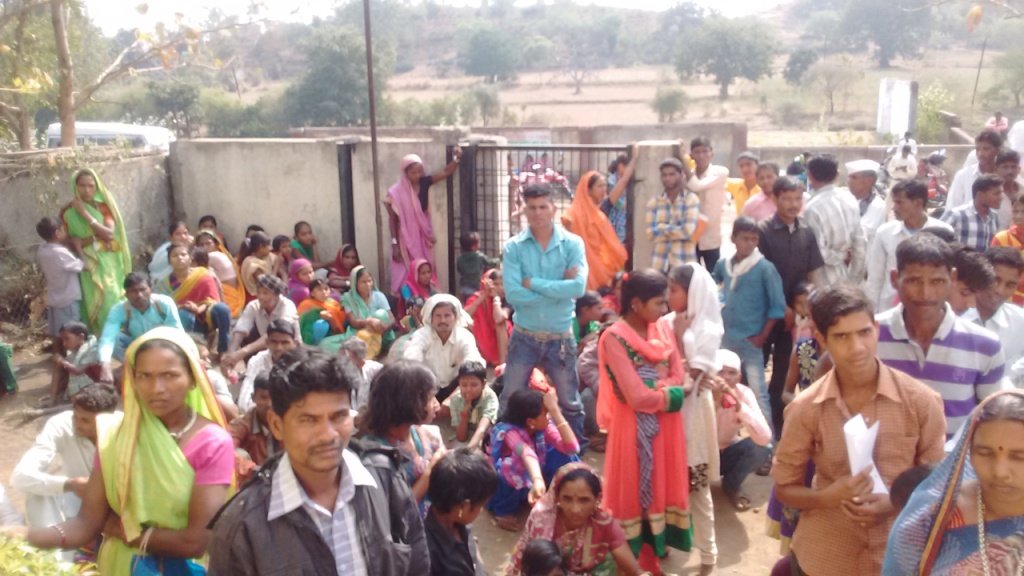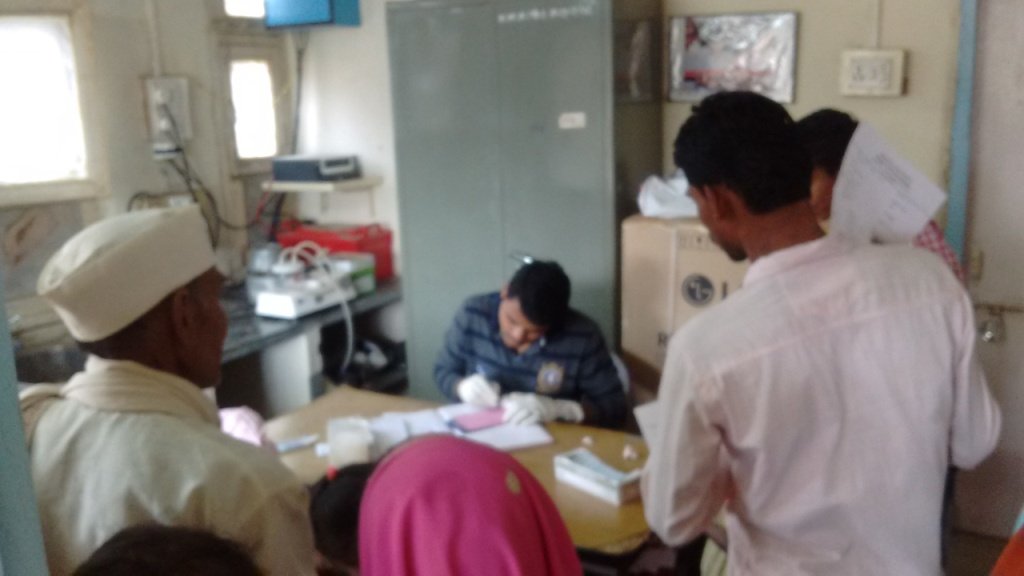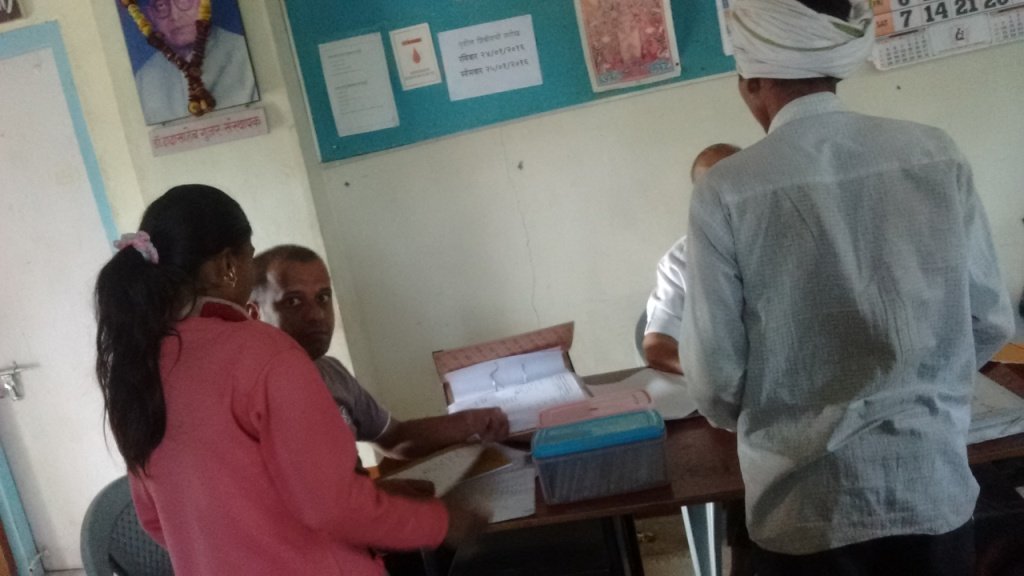 Attachments: