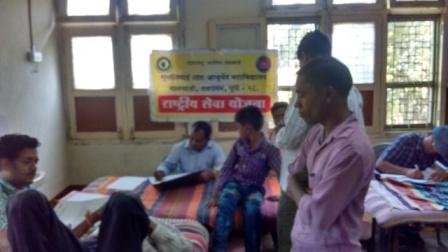 Maharashtra Arogya Mandal's Sickle Cell Dawakhana
Roshmal Budruk Tal. Dhadgaon District Nandurbar
Activity report July to October 2015
Maharashtra Arogya Mandal's Sickle Cell Department is thankful to all our donors as it is only because of their kind support we are today in a position to successfully conduct camps every two months. These camps were 90th and 91st Sickle cell camp respectively and will hit the century soon while serving the tribal community.
We would like to highlight one small story of a Pizza…in India during Ganesh Puja Festivals…in a small middle class family.
Wife: Don't put so many clothes for wash today. Husband: Why?
She said: Maid has said she won't come for two days. Husband: Why?
Wife: She said she is going to meet her granddaughter during Ganesh Festival.
Husband: Ok will not put too many clothes. Wife: And Shall I give her Rs 500 as a Festival bonus? Husband: Why? Diwali is approaching, we will give her at that time..
Wife: Oh no dear. She is poor and going to meet her granddaughter, so she will also feel nice. Moreover, everything has become so expensive these days. How will she able to celebrate festival?
And to compensate our expenses I am going to cancel today's program of ordering Pizza. Why unnecessary blow away Rs 500 on eight small pieces of stale bread. I will cook something special at home instead.
Husband: oh great you are indirectly snatching my Pizza and giving it to maid.
Maid returned after three days and got busy in her work.
Husband asked her about her vacation and how she spent her festival bonus?
Maid happily replied: Sir, Thank you for your generous bonus for my visit.
I bought dress for my granddaughter for Rs 150/-,Rs 40 for a doll, sweets worth Rs 50, Rs 50 for my medicines , Rs 60 for bus fare, Rs 25 for bangles that I gifted to my daughter, nice belt worth Rs 50 for my son in law. And remaining 75 Rs I kept with my daughter for her daughter's school stationary.
Husband: started thinking…The eight pieces of Pizza appeared in front of his eyes. And each one of them acted as a hammer that started knocking on his consciousness. And today maid gave account of eight headings of her expenses as if she showed other side of Pizza.
She taught him real meaning of "Spending for Life" or "Life for Spending"
Remember each contribution makes a transformation, irrespective of amount but creates a big impact in lives of patients. We would really appreciate your help in future endeavours to serve our level best.
During July to October 2015, Global Giving platform supported diagnostic facilities for our new beneficiaries and 100% free medicine supply for new and old sickle cell patients.
Our next camps are in November and January i.e. in colder weather conditions which are troublesome for sickle cell patients as they face severe joint pain due to elevated RBC destruction.
When we all will celebrate Xmas and New Year with zest and warmth of our health and home with our loved ones, these tribal community patients will be fighting hard against battle of health and weather. Your simple X mas or New Year gift can bring smile on their faces along with warmth and peaceful festivities with good health.
We sincerely appeal for your generous X mas or year-end gift so as to give sickle cell children/patients, an opportunity to lead a comfortable winter and enjoy festivities with their family.
Our every camp ensures free supply of medications, expert advice/pre-marital counselling, and genetic counselling with affordable and accurate diagnosis. This camp is conducted with team of experts who always look upon ways to improve quality of life and reduce blood transfusions for this lifelong condition.
Our September 2015 camp recorded largest beneficiaries (1200) in 2015 year among which approximately 400 were children. We have facilitated and treated more patients from other states like Madhya Pradesh and Gujarat. We are encouraged and helped by Global Giving along with supporters like Cummins India Foundation, AWO Germany and Central Council for Research in Ayurveda and Siddha New Delhi Government of India along with socially oriented individual donors and organizations.
Sickle cell disease becomes identity of patient as there is no cure. Our organization is dedicated for wellbeing of tribal community and to provide them continuous supply of health care facilities specially warm clothes, hot water bags, affordable diagnosis at doorstep, and free medicines with social acceptability. We at Maharashtra Arogya Mandal are kin on preventive care with the help of genetic and pre-marital counselling, thereby reducing future load of disease on this vulnerable part of our society.
Our Activities:-
At Dhadgaon (our field area) where we organised our regular activities i.e. sickle cell camp for two days i.e. on 25 to 27th July 2015. After screening 188 tribal Population, Total New 41patients were identified. The total beneficiaries in this camp were 965 and were provided with possible adequate medication and counselling.
On 7th August 2015 Dr.D.Y.Patil college of Pharmacy Pimpri Pune through its National Service Scheme had organised a lecture on various aspects of sickle cell. Dr.S.L.Kate, Dr. Prashant Dalvi, Dr. Girish Kulkarni and Dr.Yogesh S.Prabhune were the resources persons invited. Mr. Rohan Bhand assisted for demonstrations of Diagnostic Blood test for sickle cell.
From 26 to 29th September 2015 we have organised our 91st Sickle Cell Camp which recorded the largest number of beneficiaries (1200) of the year. After screening 321Tribal Population, Total New 80 patients were identified. All the patients were provided free medicines, Counselling. The rest i.e. (Carrier and Normal individuals) were also provided with counselling. Nutritious laddus and warm clothes were also distributed in this camp.
Thank you in advance for your support!
Yours Sincerely,
Dr S L Kate Anil Gujar
Sickle cell Scientist Project Director
Sickle cell Department Maharashtra Arogya Mandal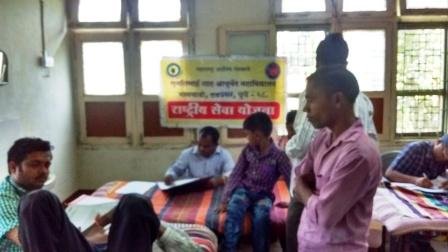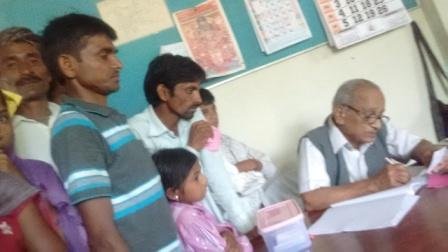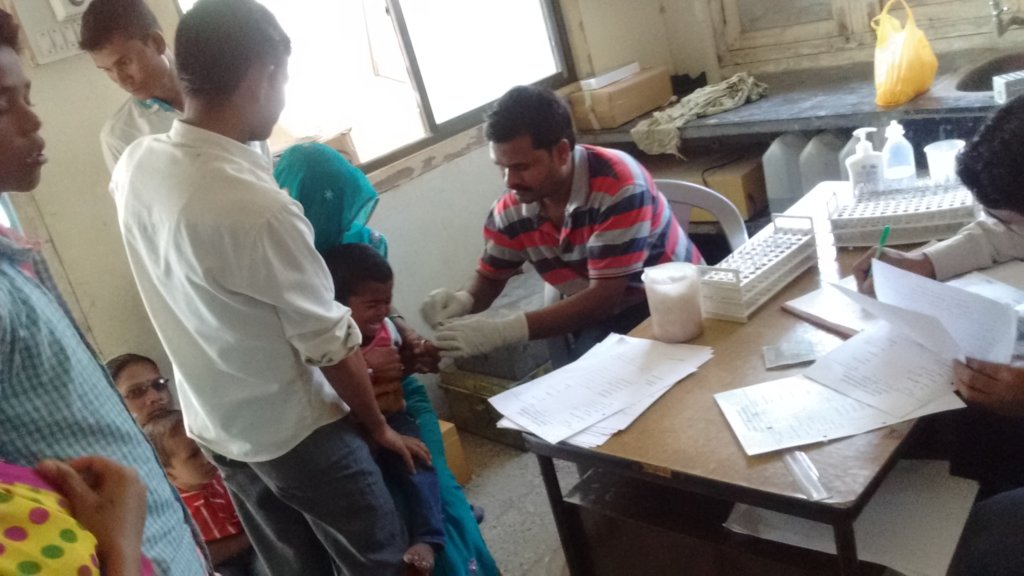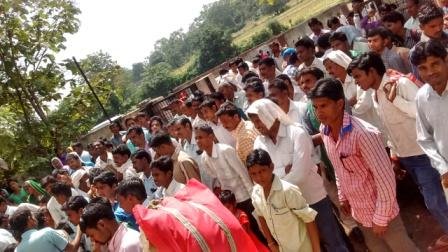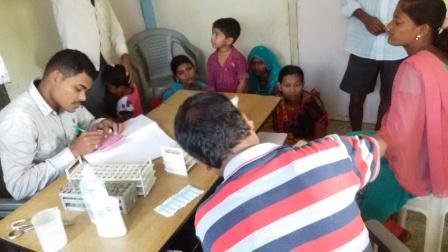 Attachments: