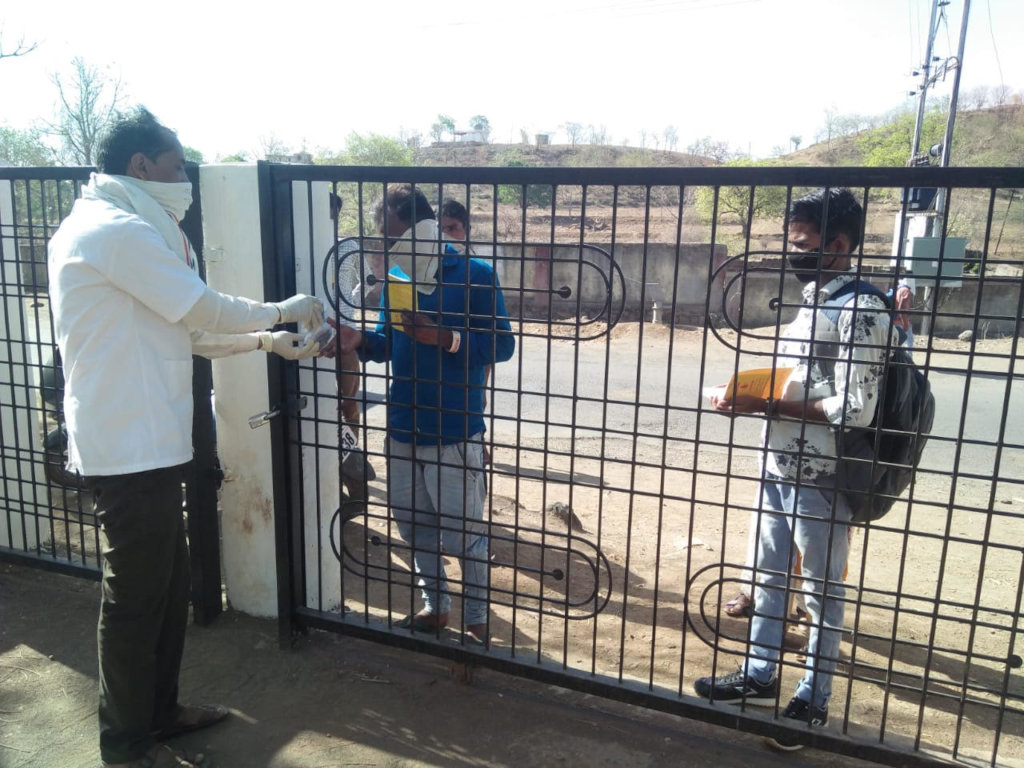 This is the time when "COVID, Pandemic, Isolation, Quarantine, Vaccine" like alien words reached tribal population suffering with Sickle Cell Anaemia instead of our regular team of doctors coming from Pune. Our screening camp which was scheduled on 29th March for distribution of medicines and screening of new patients couldn't get through due to sudden pandemic crisis followed by country wide lockdown. This was the time when no one was prepared for worst case scenarios with no backups or plan Bs. Everything suddenly changed and we need to cancel our camp first time in the history of 20 years.
We generally send letters as a routine practice to reach out to tribal community residing in 'No Cellular Network Zone'. We came to know that some of the patients have already left their houses to reach our sickle cell outreach centre. Some of them were coming only for collecting their two month medicines.
There was requirement of medicines for these old and new patients which eventually build up their pressure as patients started contacting us. They were helpless ..desperate..worried without medicines.. their only hope to keep things under control like Haemoglobin was our SC3 tablet. This demand of medicines was now mounting up as 1600 adults and more than 800 children were in need of SC3 tablets and pediatric syrups.
We approached local newpapers and reported our story appealing for help from government authorities. Our cry for help reached right ears.
As Elie Weisel once quoted "Just as despair can come to one only from other human beings, hope, too, can be given to one only by other human beings." Our hope too came from other human beings…this time in the form of Civil Surgeon Dr Raghunath Bope a government authority at Nandurbar who could send in his vehicle to our Pune pharmacy to collect medicines for more than 2400 patients in the time of lockdown.
Our medicines were ready in Pune and we could send them as soon as the vehicle reached our pharmacy. However distributing these medicines was also a challenge. Our limited space of clinic and big crowd management was effectively managed by local government authorities.
Their team distributed medicines with proper care of social distancing. We could see the relief these patients felt when they saw their medical supplies for two months.
Sometimes we face problems so that a solution can be discovered…but often we forget that with every challenge or problem in life …we discover our new strengths in the darkest hours giving us new hope to tackle future bravely.
In the times of COVID or CORONA …Disappointment, fear, insecurity, panic was common but we managed to see COVID in new light of togetherness, team work, hope, joy, happiness, caring and giving.
We could see new story of positivity in the term CORONA. The Sun's corona is the outermost part of the Sun's atmosphere. The corona is usually hidden by the bright light of the Sun's surface. That makes it difficult to see without using special instruments. However, the corona can be viewed during a total solar eclipse. So it's important to remember that setbacks, failures, and tragedies – however painful they may be – are a part of life to see the bright corona light and count our blessings.
Sickle cell outreach activity is inspirational in many compassionate ways with such stories of values and true spirit of humanity. We always learn new lessons of life.. most important one, is, NEVER GIVE UP..KEEP WALKING !
Whether we manage to find joy and success in the daily struggle of life is largely dependent on our ability to persevere through even the toughest adversity without ever giving up.
Life has a way of kicking us when we're down. And just when we think we can't fall any lower, we get kicked again to rise up and reach new heights.
We would like to express our gratitude towards our 'Hope' Dr Bope and his team who become new hands to help sickle cell patients when ours couldn't reach out.
Wishing you all lots of hope, courage , love and strength in these tough times..
Lets prove that we are the real tough ones here … to last longer.
Until next story to share..
With lots of good wishes and prayers
Yours Sincerely
Dr Pranita Joshi Deshmukh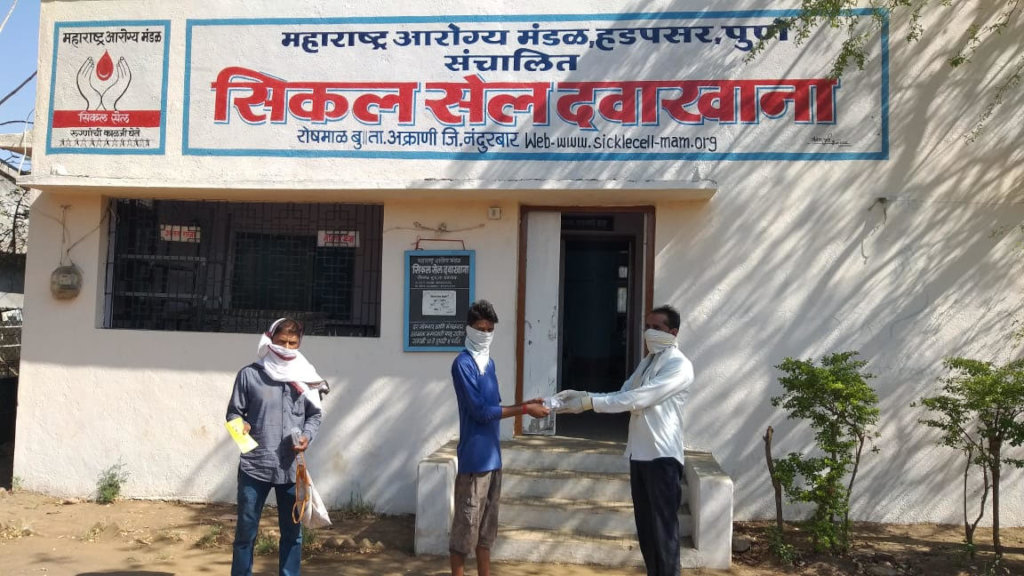 Links: