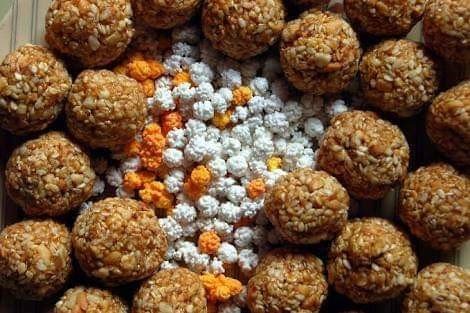 60 years are considered to enlighten an individual with his/her life's shares of failures, success, hope, experience, trials, errors, responsibilities, delegations, love, detachment, triumph and achievements with all shades of white, black and grey. However, when organisation turns 60… It grows not only in all above dimensions and attributes but also widens its area of work in terms of impact it can create with stronger rooted humane connects.
Maharashtra Arogya Mandal is entering into 60th year and we the team of more than 550 staff have taken a pledge to celebrate this achievement of social reform with more work...more outreach activities..more impact..with more giving..GlobalGiving.
Every year our patient data gives us motivation to go on. Every two months screening camp gives us new set of population suffering with Sickle Cell Disease. In September 2019 we served more than 1445 patients with 1146 old and 299 new patients with newly detected 76 sufferers and 112 carriers. As we wrapped up our 2019 with December camp of 974 old and 201 new patients of 55 sufferers and 84 carriers, we pledge to continue our work in coming years with maximum beneficiaries.
This winter we distributed healthy food supplements like nutritional laddoo…eggs along with medicinal care. "If winters are here, can spring be far behind", the definitive P.B Shelly line fittingly sums the ethos of India's Makar Sankranti merriments. Makar Sankranti is the harvest festival that is marked by suns' shift in position. Around 14th January, the sun enters Capricorn (Makar in Hindi and Sanskrit) and starts on its Northward journey, a transition called Uttarayan in Sanskrit. During the last quarter of the year, when the sun is travelling towards south, the crop harvesting takes a backseat because of limited sunlight and harsh weather conditions. Which is why when the sun boards upon its journey to the north, it makes for a celebratory occasion for not just the agricultural community but for the entire country who had been struggling with the winter despair.
In the life of sickle cell patients this festive time brings joy as they get rid of pain triggered by winter. Til (Seasame) and Gul (Jaggery) most economical, easily available winter super food is the dish of this festivities. Til and gul are also valued in Ayurveda as two of the winter-perfect foods that helps to keep the body warm and also increases the immunity at the same time. The oil present in the sesame seeds helps generate body heat and keeps the internal body temperature from dipping. At the same time, jaggery's iron and vitamin C content has also been used as a traditional remedy for respiratory disorders and throat problems.
Since 90s with Sickle cell Anemia screening, counselling, treatment and prevention Maharashtra Arogya Mandal has made its mark in India. This initiative has taken a new leap with newer ways to reach out… with social media, help groups, screening camps …just finding more ways to help.
Sickle Cell Anemia is one of the priority areas of our work since then and we are committed to find solutions that gives additional edge to research reducing global burden of the disease.
With new year we are aware that ... you ... our gracious donor partners will boost up our efforts to reach out.. to help more .. and bring some warmth in their dull shivering lives affected by sickle cell anaemia. We celebrate our bond with you all 'with til gul' and express our gratitude for productive and fulfilling 2019 with a hope to bring more delight and sunshine in the lives around us.
Year changes .... Decade changes ... but the passion to serve the community in priority areas of health, education and rural development takes a new height... with the magnificent mark of Diamond Jubilee.
We wish you a great year ahead.
Happy Makar Sankranti.
Happy New Year.
Links: