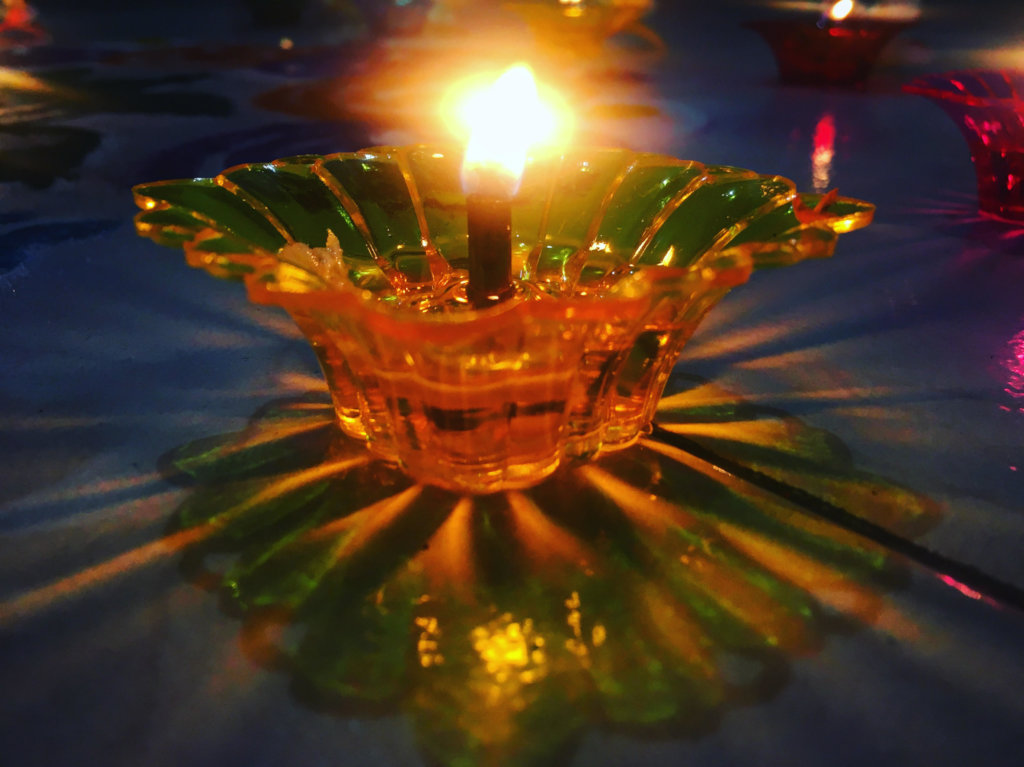 "Subham Karoti Kalyanam Arogyam Dhana Sampadah
Shatru Buddhi Vinashaya Deepa Jyoti Namostute
"I fold my hands before the light that brings prosperity, auspiciousness, good health, abundance of wealth and destruction of the enemy's intellect". Here, Darkness symbolizes enemy's intellect and with the arrival of light, darkness disappears. Likewise, light (God's Grace) destroys darkness (enemy's intellect).
"Deepajyothi Parabrahma Deepajyothi Janardhana
Deepo Me Hara Tu Paapam Sandhya Deepa Namostute"
"I fold my hands before the lord, the maintainer of this creation, in the form of this light. I adore this light, which destroys all the pains resulting from my omissions and commissions".
On this auspicious festival of lights 'Diwali' … I am glad to write about sickle cell fighters as we at Maharashtra Arogya Mandal always find them inspirational.
Maharashtra Arogya Mandal has always thought about sickle cell community very proactively.
Sickle cell community is dynamically diverse in terms of their socio- economical background, health status, access to resources and their needs from healthcare sector.
Patients are aware about their dependency of health status on variables like climatic changes, nutrition, medicine, intensive care and sometimes timely surgical interventions. They make difficult choices like to select recurrent blood transfusions, painkillers or surgery… sometimes this choice comes to who and how many family members or children as well. Every family has more than 3-4 patients where head considers his responsibility to take decisions for equal opportunity of care for all his dependent members.
This Pre Diwali-screening camp in end of September we treated more than 1144 old patients and screened 299 patients with normal trait 76 and carrier 112 and disease patients 111. All these patients came along with their un-screened family members so that they also get to know their status of disease.
Now patients understand that if they get screened there is a chance of better healthcare for better future ..better quality of life.
One of the patient said.."This screening test and introduction to our centre is his Diwali gift for his relative staying far away from the healthcare access".
In all these odds and uncertainty around He was positive, hopeful and making others ready for better life ahead. All these patients are guided by the light within.
They never appear sad, they never give up.. they are with hope … they are thankful and happy for the life they got. Sickle Cell Patients … sufferers or carriers …are not just suffering with disease but they are the best example of living life to the fullest with in depth gratitude towards each moment they get .. they are indeed thankful to donors who gave them reason to smile on this Diwali.
Maharashtra Arogya Mandal appreciates all the efforts of our donors to help us light a lamp in the lives of sickle cell anaemia patients.
Keep spreading the light. May you all be blessed with health, prosperity and joy on this Diwali.
Namaste.
Links: