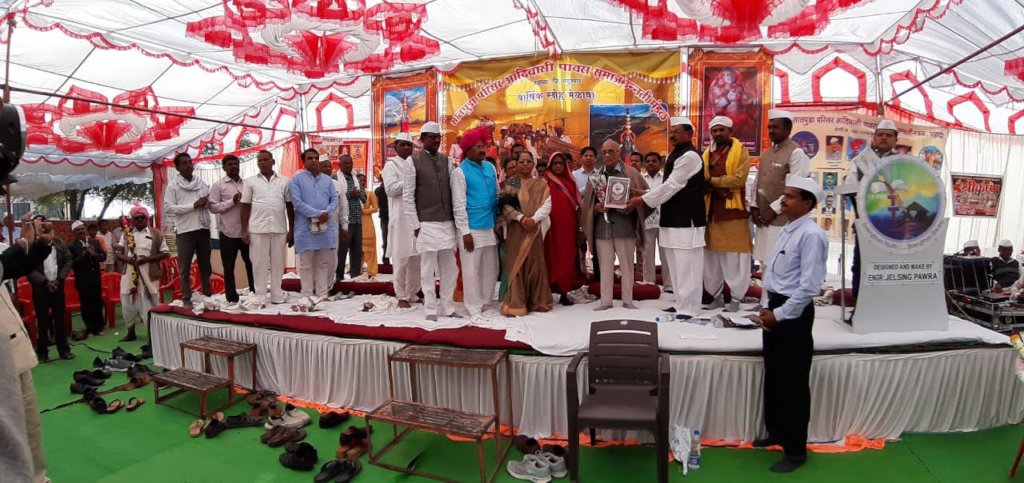 Story of a Slow Walker who never walked back !!
"Jadi tor daak sune keu naa aashe, tabe ekla chalo re…" means, 'If nobody response and come forward to your call, then you proceed alone…move alone….march forward alone…'
This famous, much sung, popular and celebrated patriotic song was penned and tuned by Vishwa-Kabi Rabindranath Tagore at the time of a historic juncture of India's freedom movement, when in one side Mahatma Gandhi was preparing for his Dandi March and breaking the infamous "Salt-Law" enacted by the then British Rule and his Non-Cooperation Movement being spread all over the country
Maharashtra Arogya Mandal is that lone walker who is pursuing the mission of Health, Education and Tribal Welfare since 1960 in spite of many hurdles , problems and challenges.
Sickle Cell Anemia Project is one of the many socially reclaimed projects.
Every two months arranging the camp at two or three tribal locations covering more than two thousand screening is a hurculian task. Training and preparation of medical team starts weeks prior to camp and work goes on weeks after the team is back in Pune. Every camp tests the team work, passion and sincere efforts. MAM's team is continuously up and active for this cause.
When organisation is committed automatically like minded people get associated and a big wave of transformation gets created. Sickle Cell Wave started with Dr Kate in 1990s with the vision for implementation and foundation support of Late Dr Dada Gujar founder member of Maharashtra Arogya Mandal.
Today … Its a proud moment for whole organisation when Dr Kate the founder member of the program gets a esteemed lifetime recognition of fourth highest civilian award PADMASHREE by Government of India.
Sickle Cell Project visionary volunteer Dr Sudam Kate has been awarded with the Padamshree for his outstanding contribution for the wellbeing of Sickle Cell Patients and their screening,treatment facilities. He is 87 years YOUNG PASSIONATE CHEERFUL SOUL committed to this cause who actively participates in every single camp in tribal areas till date.
Padma Awards - one of the highest civilian Awards of India, are conferred in three categories, namely, Padma Vibhushan, Padma Bhushan and Padma Shri. The Awards are given in various disciplines/ fields of activities, viz.- art, social work, public affairs,science and engineering, trade and industry, medicine, literature and education, sports, civil service, etc. 'Padma Vibhushan' is awarded for exceptional and distinguished service; 'Padma Bhushan' for distinguished service of high order and 'Padma Shri' for distinguished service in any field. The awards are announced on the occasion of Republic Day every year. Award function will be held in New Delhi where Hon'ble President of India will felicitate Dr Kate for his outstanding achievement and contribution.
Dr Kate is such a noble soul walking on the paths of social reforms of Maharashtra Arogya Mandal that he didn't miss January camp amidst this felicitation and was politely grounded without claiming any credit to himself.. he dedicated this award to whole organisation, Late Dr Dada Gujar and Sickle Cell Team and started his jounrey for the next screening camp.
During Jan 27 to 30th camp at Dhadgaon, Ganor, Akulkheda, Dhule total 1135 old patients were supplied with medicine and counselling services. 498 new patients were diagnosed with 72 sickle cell patients and 146 carriers and rest as normal.
While this report is being written and submitted Maharashtra Arogya Mandal team and Dr Kate must be working in sickle cell camp untiringly more than 18 hours a day…travelling over 1500 kilometres and seeing more than 3000 patients.
No mater who comes along, no matter how difficult tribal terrain is , no matter how many patients will come…MAM will walk alone to the ultimate goal of service for humanity and YOUNG Cadets like Dr Kate will keep the flame of passion burring with their blood sweat and dedication.
Awards and Recognition like Padamshree is nothing but the reflection of MAM's work in social mirror.
I will leave you with this mesmerising poem …which showcases and can be synched with the ultimate story of struggle ... and victory of Maharashtra Arogya Mandal..a slow walker who never walked back..
until next time....
Dr Pranita Joshi Deshmukh
If nobody response to your call, then you move forward alone.
Proceed alone – Move alone – March forward alone !
If nobody talks to you, Oh Ill-fated !
And everyone turn their face back in fear –
Then you alone speak out without hesitation like a brave-heart.
If everyone go back, Oh Ill-fated !
And no one turn back to accompany you –
Then you walk alone over the thorny road
Even though your feet bleeds.
If nobody show you the light, Oh Ill-fated !
And in thunder storm in the dark of night
Everyone shut their door upon you -
Even then you proceed alone
By burning the ribs of your chest in the fire of lightning !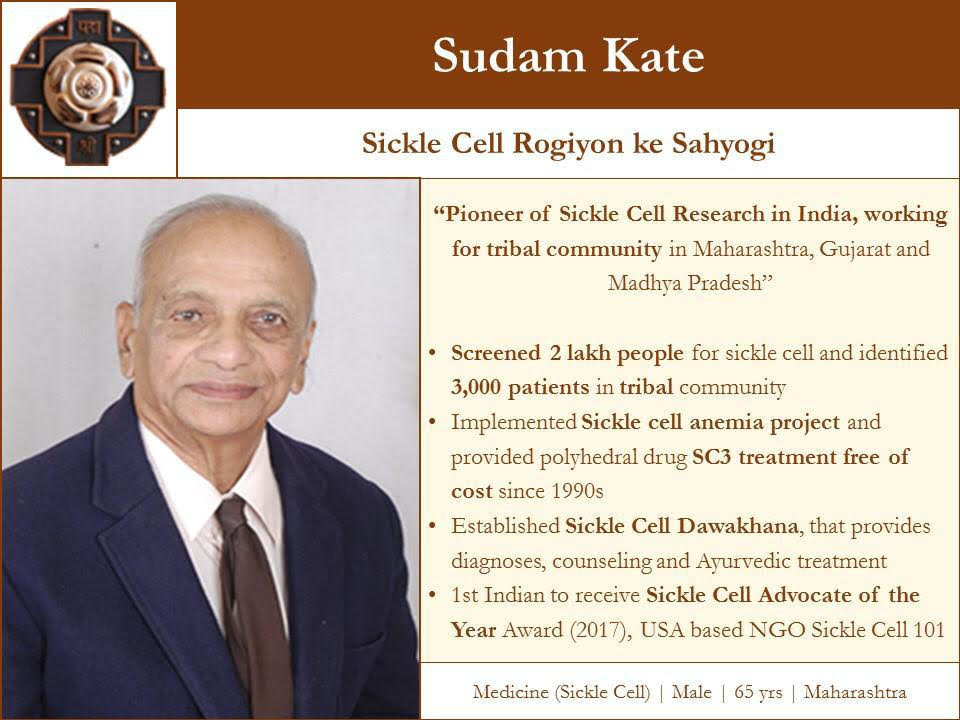 Links:
Attachments: