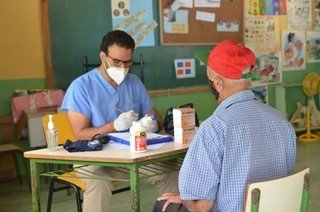 What has work looked like for PRHDR recently?
Over the past few months, PRHDR has had to make a lot of changes to adapt to the COVID-19 Pandemic. After the United States and the Dominican Republic enacted safety regulations to prevent travel, we had to think quickly and creatively in order to ensure that our patients continued to receive quality healthcare.
That's where you came in! Through the money raised over GlobalGiving and by becoming GlobalGiving nonprofit partners, we were able to support a team of volunteer providers to visit 162 patients in 13 of our communities. We want to thank you again for your support!
PRHDR used all of the money raised to send one of our local doctors, interpreter, and a team of staff to deliver chronic condition medication to the patients in need, as well as take blood pressure and perform check-ups as needed. Our team also worked to provide patients with COVID-19 safety and prevention education, as well as face masks.
A Word from a team member in the field:
Casandra, one of our seasoned Haitian-Creole and Spanish interpreters, described her experience on the ground so far:
"You all [PRHDR] are always trying to do what's possible to help those most in need and for the community. Tomorrow, we are going to visit a patient from the community to take her blood sugar, which she takes monthly. I will ask her how she is feeling, if she feels anything different, and if she is taking her medications. I am going to take care of people as well, because there are many older people in the community. I will disinfect myself and take care of them while wearing a mask."
How will PRHDR continue to see patients?
Currently, our team continues to visit patients in the remaining 5 villages while on the ground in the Dominican Republic. Although the University of Southern Maine has cancelled travel for all students during the upcoming winter, we are working with the administration to continue to engage nursing studetns in our work this upcoming season. We are hoping to be able to send a team of volunteer providers from Maine for our January trip, but will continue with our current model if unable.
We will need to continue to raise money to treat patients in January and will be expanding our project in the upcoming weeks.We have been incredibly lucky to see PRHDR's community, both in Maine and the DR, stay supportive of our misison. We have even seen volunteers on post trips gather food and supplies for patients amid the pandemic. We are beyond fortunate to have a community like this! Stay tuned for whats to come!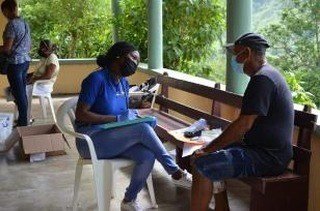 Links: