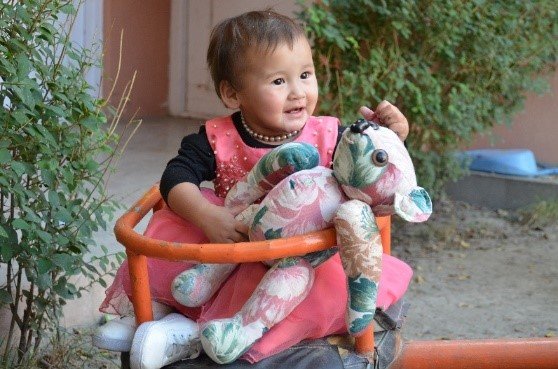 FMIC ensures that cost should not build hurdle for families who needs medical care. Thus makes healthcare accessible for the needy people in Afghanistan. FMIC patient welfare program helps the poor patients for their healthcare when they are unable to pay for their treatment. With the current growing demand each year, the hospital is in dire needs and support to continue this life-saving endeavor.
The French Medical Institute for Mothers and Children is the product of a unique four-way partnership that includes the Governments of Afghanistan and France, the Aga Khan University (an agency of the Aga Khan Development Network), and the French humanitarian organization La Chaîne de l'Espoir.

FMIC has so far served over 1.6 million patients from all over Afghanistan through its in-patient and out-patient services. In diagnostics, 4.6 million Laboratory tests and 0.8 Million Radiology procedures have been performed thus far. FMIC's Patient Welfare Programme underwrites the cost of care for people who cannot afford to pay for all or part of their treatment. Since FMIC's inception in 2006 to date FMIC's Patient Welfare Program has spent over $40 million so far in providing the medical and surgical care to those in critical need.

We are highly grateful to the generosity of our donors for their support to the patient welfare which ultimately helps us serve the most deserving and deprived segments of the society.
On a daily basis, FMIC ensures that no patient leaves the hospital untreated because of lack of money. For many patients, even a $10 expense is an obstacle to healthcare. Envision a child or mother suffering from life-threatening diseases in an impoverished and war-affected zone. Imagine that just a few dollars contributed by you can help save lives and improve quality of life for many. For example, $10 will pay for an initial visit to a doctor, $15 will pay for one-night stay of a patient in general ward, $65 will pay for one night stay of a patient in the Intensive Care Unit. We do appreciate your continued support and cooperation!
Angela can play with her toys now– Nerve transfer performed for the first time in Afghanistan
Angela can play with her toys now– Nerve transfer performed for the first time in Afghanistan.
Angela's parents were delighted as they were expecting a baby in early 2019. They had bundles of hope and plans for the new addition to their family. Likewise, Angela's grandfather was super excited and dreamt of her granddaughter becoming a doctor. All those dreams and hopes were badly shattered upon the birth of the baby when the family discovered that Angela had nerve disorder in her upper limb. She was suffering from weakness and motion disorder in her right upper limb. Her parents took this 3-month baby to a local hospital in their native province – Baghlan. The hospital referred her to La Chaine de l'Espoir (One of FMIC's partners) in Kabul for the financial assistant to her treatment in Kabul.
The LaChaine office referred Angela to FMIC for treatment. Based on the diagnosis, Angela was found suffering from brachial plexus birth palsy in which paralysis or weakness of the upper limb was present.
Angela was unable to elevate her right shoulder and flex her right elbow. Initially, she went through a process of physiotherapy but the result was not convincing and the doctors at FMIC opted for a surgical approach. In this operation, a nerve transfer was performed for the first time in Afghanistan. After the operation done by, orthopedic surgeon at FMIC, the casting was applied for 6 months. In the first follow-up of Angela, she was able to move her hand and arm.
The next stage of the treatment includes physiotherapy for almost three years. It is really heartening that Angela is improving fast. Her smiles bring a spark of hope and her family gets excited each time she holds her toys.
https://www.fmic.org.af/Pages/Home.aspx
Link to FMIC website - Patient Welfare Programme
FMIC Website - Home Page
FMIC Annual Reports
FMIC Patient Welfare Program- A ray of hope!
Links: