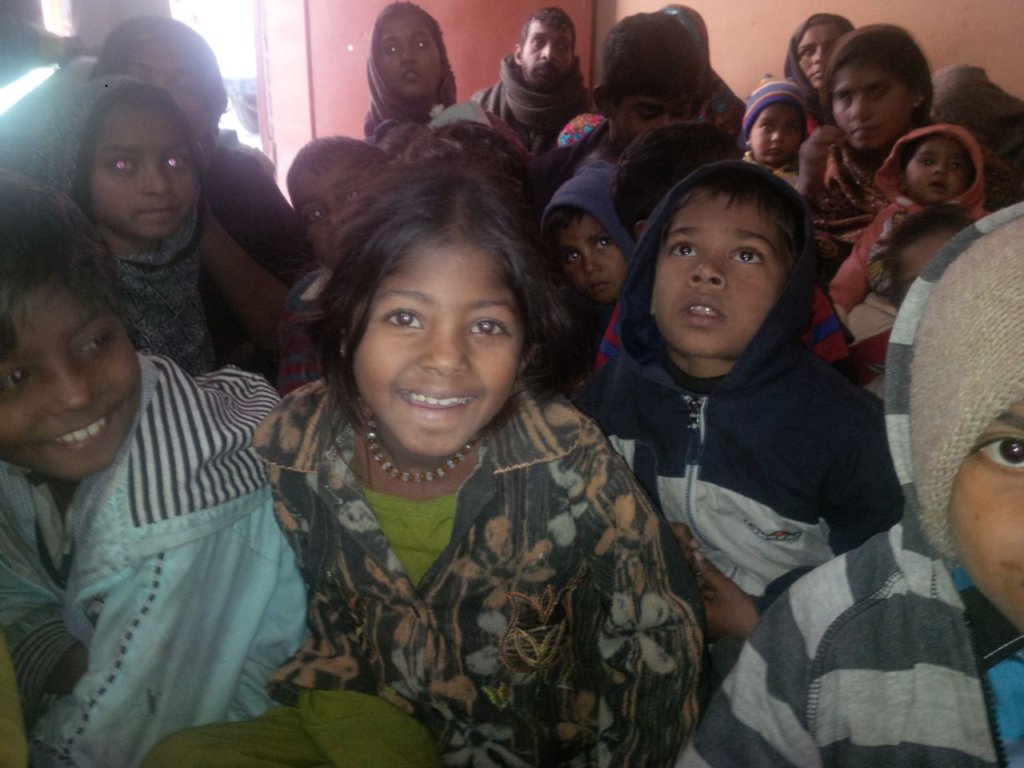 January 19 2017, Muwakhat Branch office located in Lahore city of Pakistan filled with little angles (children age between 01yrs-13yrs) invited with their mothers and fathers for received new warm clothes. As time passing, their noises were rising high with excitement and waiting for a moment when they got their package of warm clothes. All children were known that this event made possible with support of GlobalGiving's donors and some seen flex printed organization name.
Highlights of event "distribution of new warm clothes to homeless children"
Muwakhat staff members purchased clothes and made package for children
On January 19 2017, children were invited with their mothers but some of their fathers also attended this event.
Some female students from department of "Gender Studies" of Punjab University collected donations for children and came at Muwakhat branch office to attend emotional event.
Mr. Sikander Javed High Court Senior Lawyer attended event and give brief details on women basic legal rights
Package of new warm clothes distributed to children
Most of children wear new clothes for picture and video
Children stamp their hands at white chart to say thank you GlobalGiving
Female students of Punjab University shared that we just collected a cost of one cup of tea from 45 students but here moments were very emotional and smile of children bring energy in our body.
At the end of event, milk and biscuits distributed in children.
Zareen Aamir Chairperson thanks to all families, Lawyers, university students and branch staff. She shared next action plan for financial sustainability , education and health.:
Inside Package:
Each package includes two pants or trousers, two shirts, one woolen sweater or leather jacket, one pair of socks and one woolen cap.
SMALL CONTRIBUTION BRING BIG SMILE!!!!!!!
All children and team members of Muwakhat were thanks to donors of GlobalGiving who believe and supported to the project of "warm clothes for winter". They got new warm clothes to fought with cold of winter.
At the end of event, I thank you to all participants and promised them that together with generous support of GlobalGiving donors "WE BRING CHANGE"
Story of Najma girl age 8 years:
I was very excited a day before of event and did not slept whole night. Since age of 4 years, I never wear new clothes. We are six brother and sisters and resident in cloth camp.
I got package of new warm clothes and wear one suit with sweater, a pair of woolen socks and woolen cap. I couldn't express my feeling, when light and fluffy material touched skin and kept warm.
Thankyou Muwakhat and GlobalGiving