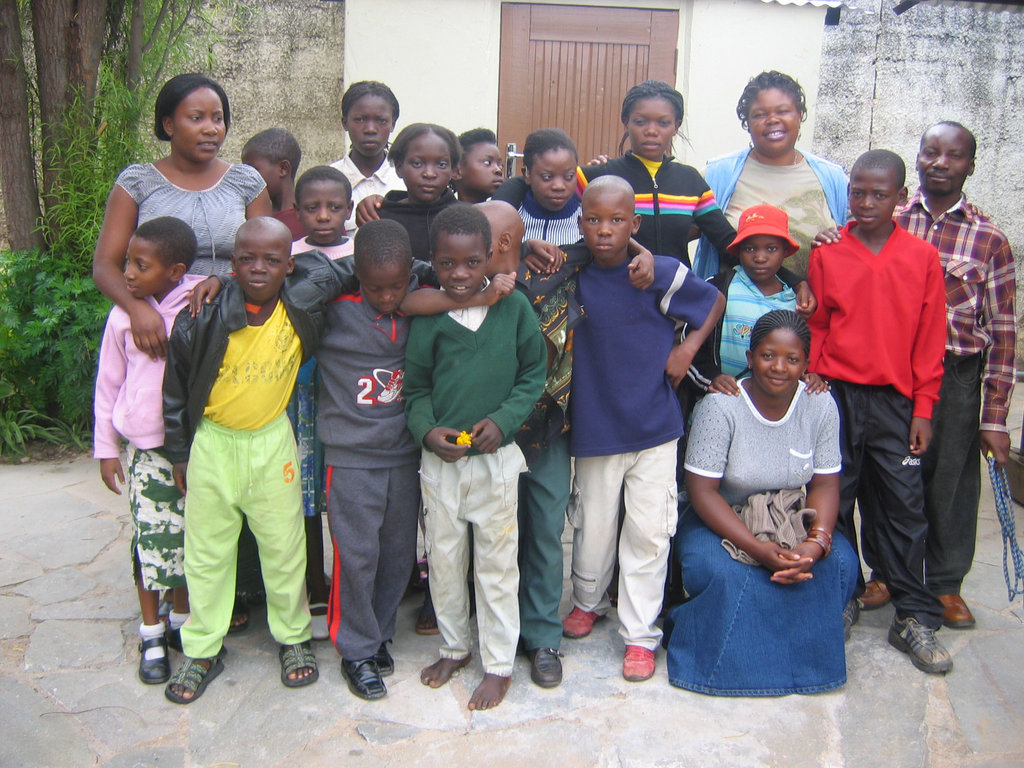 A Brief Report on the Achievements of Power of Love's Community Care Program in Lusaka, Zambia
Community Care Program for 135 HIV Positive Children
As result of the funds provided by donors in 2010, the children's program has been able to achieve the following milestones in the last 12 months:
1. We continue to provide food, medicines, and weekly health visits to all the children enrolled in POL's Arms Reach Care (ARC) program in Lusaka, Zambia. The addition of a high protein soya supplement (particularly for very sick children), has accelerated their weight-gain process. The soya supplement is now a regular component of the food package.
2. POL has 135 children enrolled in the program and all children have been tested for HIV. Out of this total of 135 children, 129 are HIV positive and 84 are on ARV's. As the numbers show 96% of the children enrolled are HIV positive and out of the 129 HIV positive children, 65% are on ARV's. This highlights the need to provide all the children with food, medicines and weekly visits by the health care worker/Nurse and to provide continuous monitoring of the health and medication regimen of the children on ARV's.
3. In April 2009, POL launched a program that provided funds for school fees (for secondary school), school supplies (books, uniforms, shoes, bags) for children eligible for school but unable to attend due to lack of funds.
4. All children who are on ARV's are being monitored to ensure adherence to medication regime. So far all patients are adhering fairly well to their regimens. Most of the older children know their status and are able to adhere to the medications schedule on their own with minimal support from their care givers. In August 2009, we were able to provide older children with pill boxes to help them adhere to their medication schedule. In addition, pediatric medicine spoons were provided to caregivers of younger children so that caregivers could measure and give the exact dosage to the child.
5. As a result of an improvement in the health of the children, 109 Family Care Givers (FCG's) came forward for voluntary testing and 98 were found to be HIV positive. We are happy that the FCG's are coming forward for testing as testing is the first step towards prevention of HIV.
6. All children are being provided with psychosocial counseling. Older children who are aware of their status are also provided education on HIV prevention, and risky sexual behaviors. In addition, all 3 Community Care Assistants (CCA's) are trained in child counseling.
7. The Community Care Assistants are given continuous practical training in care of HIV positive children.
8. Family Care Givers are more confident about their child's health and of their ability to care for all children in their home in addition to the patient in the program. As a result of the training provided to the FCG's they are able to respond to infections in a timely fashion (before the infection escalates into something more serious). Also, as a result of the training and weekly visits by the CCA/Nurse, the number of opportunistic infections has been reduced. Finally, since inception of the ARC program, no death has been recorded at home.
9. Adherence support: Chris Mulela, has trained the Community Care Assistants (CCAs) to ask the right questions from the caregiver and get as much information from the patient/caregiver as needed. This approach has helped the CCAs in providing adherence-support/monitoring.
10. Family care givers are encouraged to go in for cervical cancer and breast cancer screening
Challenges Faced by the Children's Program:
1. A few family care givers are not able to follow instructions regarding care for the HIV positive child. We need ongoing support and refresher training courses for them.
2. POL is still trying to build peer support groups for children who know their status. The support groups will discuss how to improve the quality of lives of children who are positive.
3. For some children, the Nurse/Community Care Assistant had to increase their frequency of visit from weekly to bi-weekly in order to ensure adherence to medications.
4. In 2011, we would like to incorporate a psycho social counseling (PSS) tool for FCGs. At the moment there are support groups available for mothers at the government clinic.
In summary, the children's program has increased the survival rates of the children in the Matero compound in Lusaka, Zambia and significantly improved the quality of life of their families. The program together with the micro loans program is comprehensive as it takes care of physical (food, medicines, schooling), social (environment, culture, religious issues), and psychological (counselling, peer groups) needs of the women and children. In addition, education on adherence and monitoring has reduced the number of children who might have developed resistance to drugs at an early age, leading to an increase in their life span.
The Power of Love program has matured and our focus through 2010 continues to be provision of continuous quality care to the children and micro loans to their caregivers so that they can take care of the whole family. In the next few years we hope to extend the program to the entire community of Matero (population of 175,000) in Lusaka, Zambia.
Links: