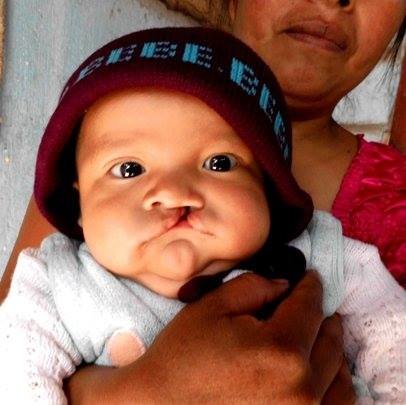 We are HALF WAY to our GlobalGiving project goal, and we want to thank you for your donations and especially those who commit to remembering Partner for Surgery each month. Every single dollar donated has a direct impact, and we couldn't provide medical missions without you.
Here's what's happened since we last got in touch
March in the United States is National Nutrition Month, and basic nutrition is a life or death matter for the more than 20,000 Guatemalan babies born with cleft lip/palate each year. Infants born with this condition makes breastfeeding nearly impossible and with families unable to afford the formula, the results are tragic. Read how our Targeted Infant Nutrition Program (TINP) helps babies thrive.
Here's how you were crucial to helping these children
Your donation of $25 gave a stressed mother a breast pump and a special nursing bottle to feed her baby.
Those who donated $35 provided one infant suffering from a cleft lip or palate a full month's of nutrition.
Babies who could have their cleft lip/palate corrected by Partner for Surgery medical missions don't because their mothers can't afford to accompany them. Your donation of $50 paid for the lodging of a family awaiting surgery.
Through this unique program, we accomplish four major goals by preventing:
Malnutrition, so the child will thrive and qualify for surgery;
Speech impediment, by providing cleft palate surgery before the child reaches the age of one and a half;
Ostracization with the community of family and child
Preventing ostracization encourages education, especially for girls like Delia.
Here's how you changed Delia's life
Delia's cleft lip, palate, and resulting speech impediment left her so ashamed by her appearance and exhausted from the bullying, that she dropped out of school. Please remember our missions not only provide medical treatment, but we provide children like Delia with a future they didn't think was possible.
Here's how you impacted the lives of rural Guatemalan women
In March, we also celebrated International Women's Day, and in addition to positively impacting Delia's life, your donations led to the screening of 2,994 women in rural Guatemala for cervical cancer in just the last year.
Of those women, 75 received life-saving treatment, and 730 women were evaluated for breast cancer.
These treatments are direct impacts from your donations!
Here's what's happening next
Next month, from April 9th to 13th, GlobalGiving is running their Little by Little matching donation campaign. GlobalGiving will match donations up to $50 at 50% while the $50,000 in matching funds remain. Help us spread the word! Please invite your friends to follow Partner for Surgery on Facebook, Instagram, and Twitter, so we can share positive stories and smiling faces.
We can't thank you enough, but luckily for us, this smiling face is going to give us a hand.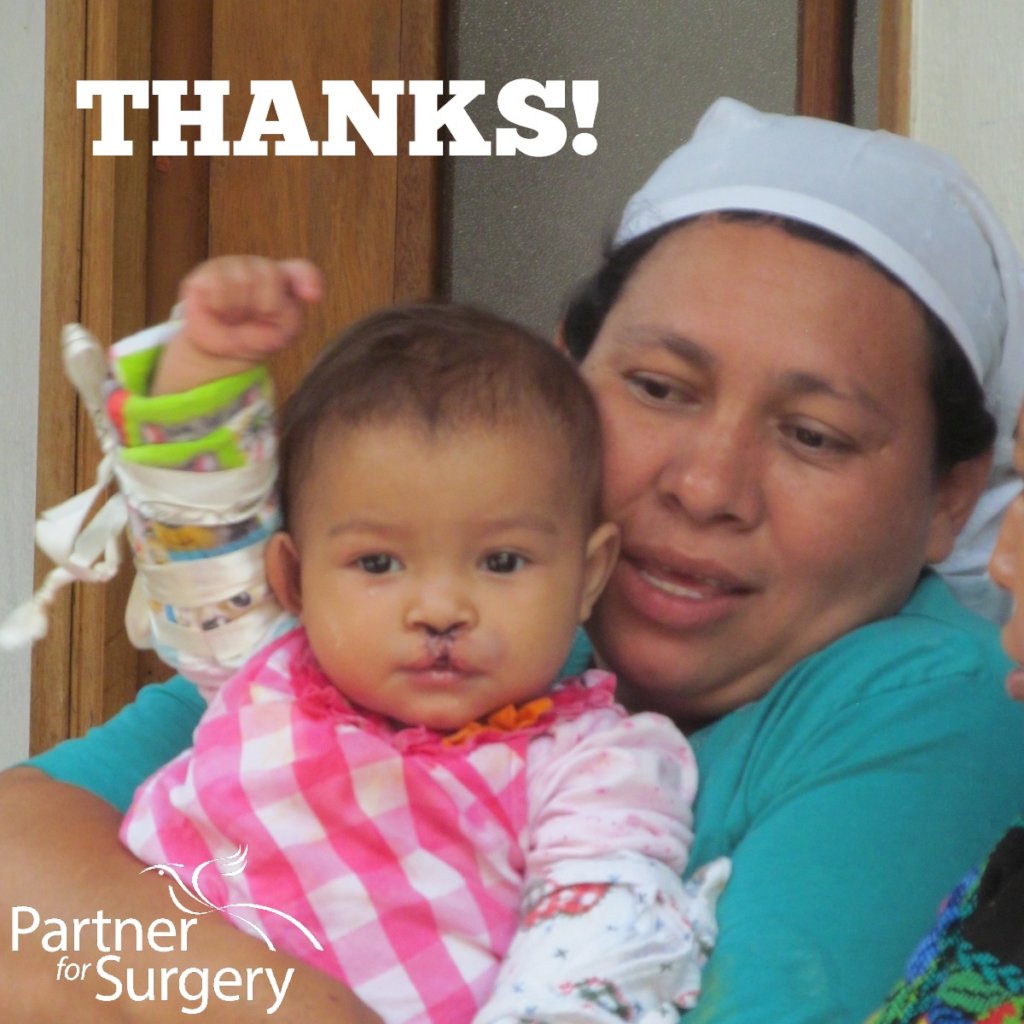 Links: