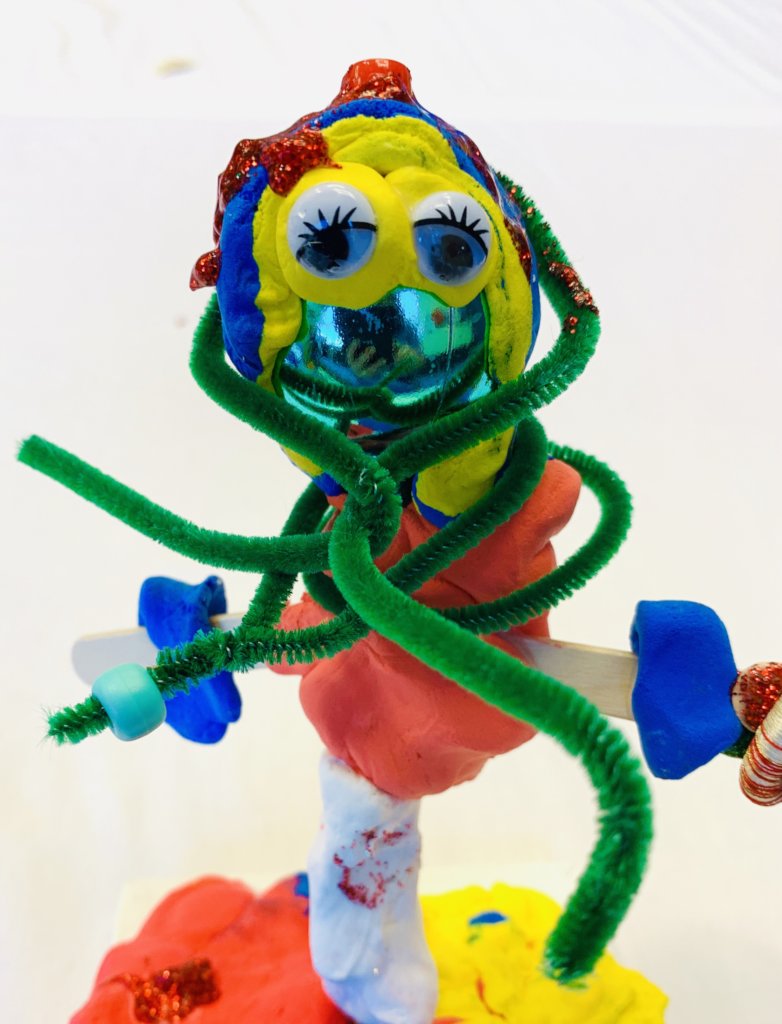 It was a Wednesday morning and the CHAP teaching artists had filled the table in the hospital waiting room with art supplies -- modeling clay, glitter glue, feathers, and more. Two boys who appeared to be related sat at one end of the table, creating colorful clay creatures with creative superhero names. A woman sat in a waiting room chair behind them, holding her coffee with both hands as she watched them add googly-eyes to their creatures and gently tease each other. One of CHAP's teaching artists approached the woman, asking if she'd also like to make art while she waited. Looking a little tired, the woman declined and said that she was the grandmother of the two boys as well as three other children in the waiting room, and that she'd rather just watch them from her chair. It had been a long morning for her already and there were still several appointments to go. The CHAP teaching artist smiled and returned to the children at the table to make sure they all had what they needed for their art making.
A moment later, one of the two boys turned to that same teaching artist and began to tell her all about his clay creation. The two interacted with ease for a few moments, until the boy went back to more art-making. Astonished and visibly moved, the grandmother eagerly switched to a seat near the CHAP teaching artist and said "I can't believe it." She explained that the boy who had interacted a moment ago rarely spoke to anyone but his brother and his grandmother. Not his doctor, his teachers, nor friends of the family. With tears in her eyes, she said that they had "tried everything" from equine therapy to speech therapy to encourage him to interact or even feel comfortable with others. "I think we may have finally found it in art," she said.
With every healing art experience, CHAP teaching artists provide the space, encouragement, and materials for children and families to do whatever they would like at that moment. Sometimes art-making is an outlet for nervous energy. Sometimes it can be a distraction or a form of expression. And sometimes it touches a child (or a grandmother) in an unexpected way, like it did with one particular boy that Wednesday morning.
CHAP is honored to be able to bring healing art experiences to children and families facing medical challenges who are visiting or staying in area hospitals. Each week, teams of teaching artists and dedicated volunteers roll their art carts full of colorful art supplies into 16 different waiting rooms and hospital lobbies for children to enjoy.
Most recently, CHAP began new in-hospital service outside the Portland-metro area for the first time in both Salem and Eugene, Oregon. In addition, CHAP hosted a series of Summer Art Workshops for 75 children who came to the studio to explore painting, sculpture, print-making, and more. And preparations are underway for CHAP's biggest fundraiser of the year, CHAPlandia.
Thank you for supporting CHAP's incredible mission of bringing the healing power of art to children and families facing medical challenges. You are making a difference!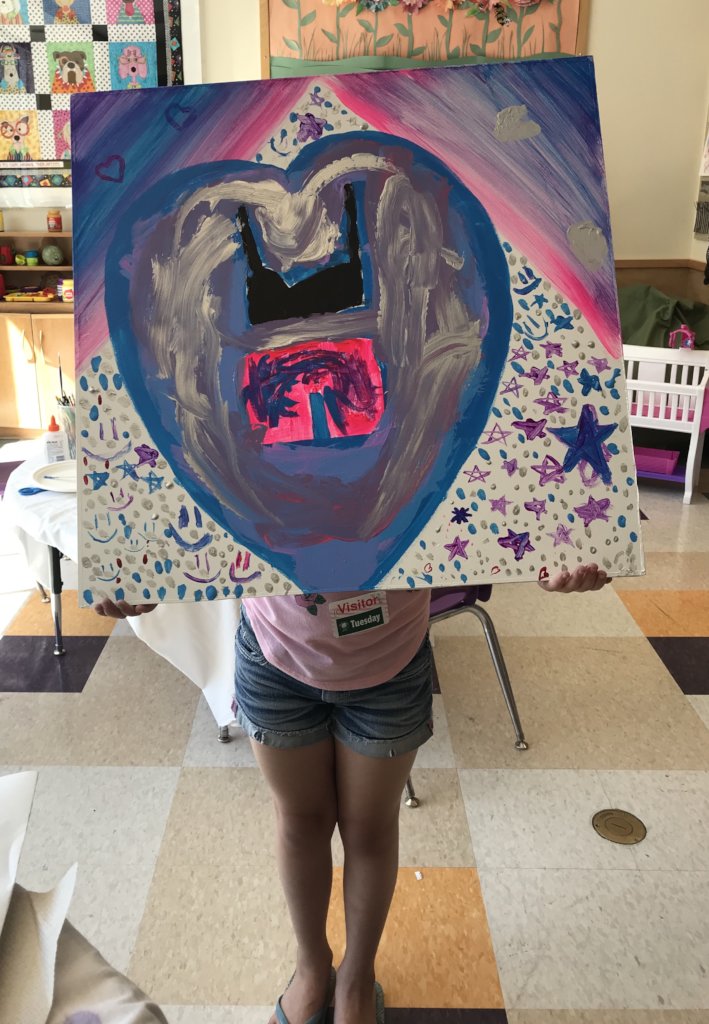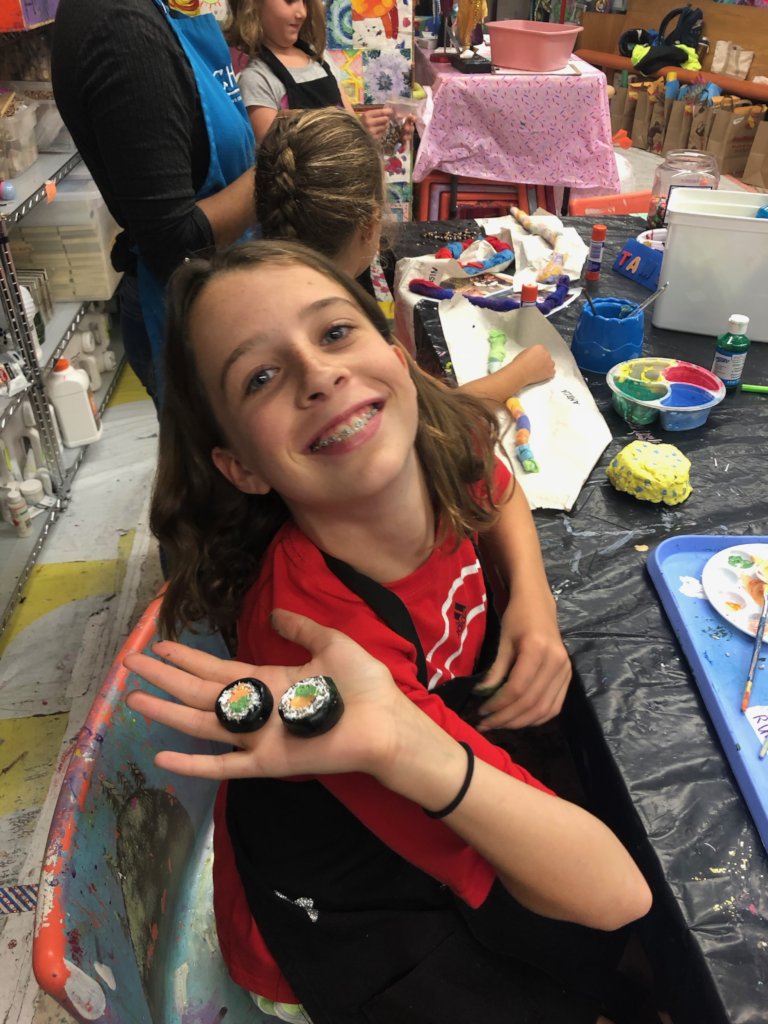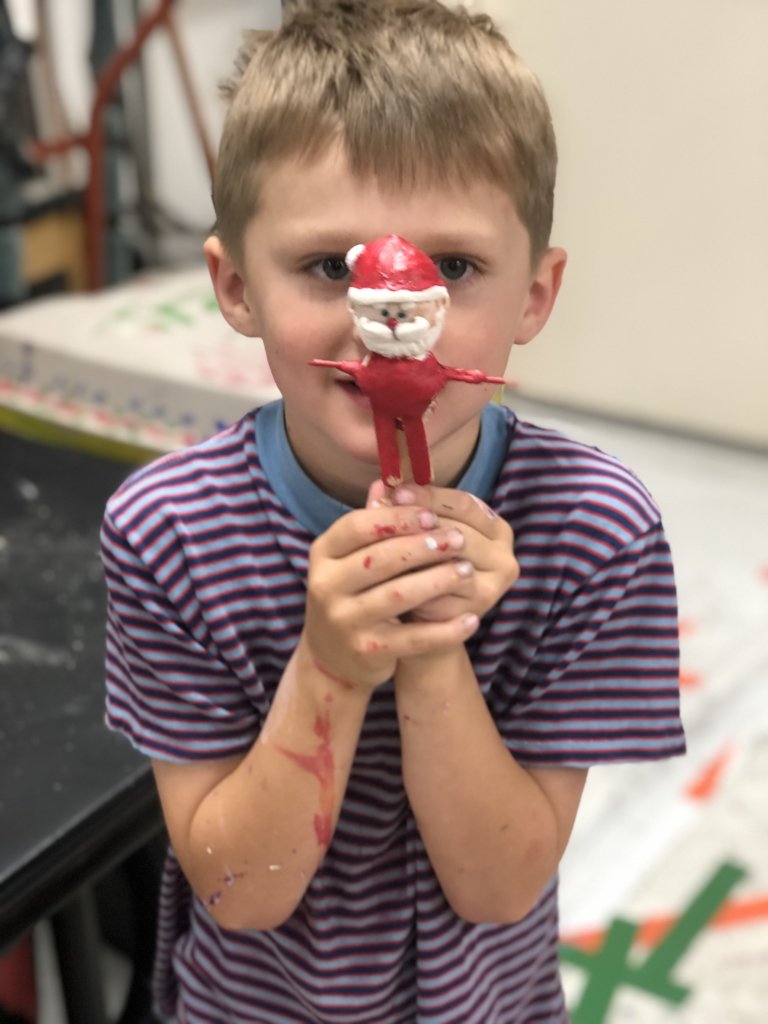 Links: