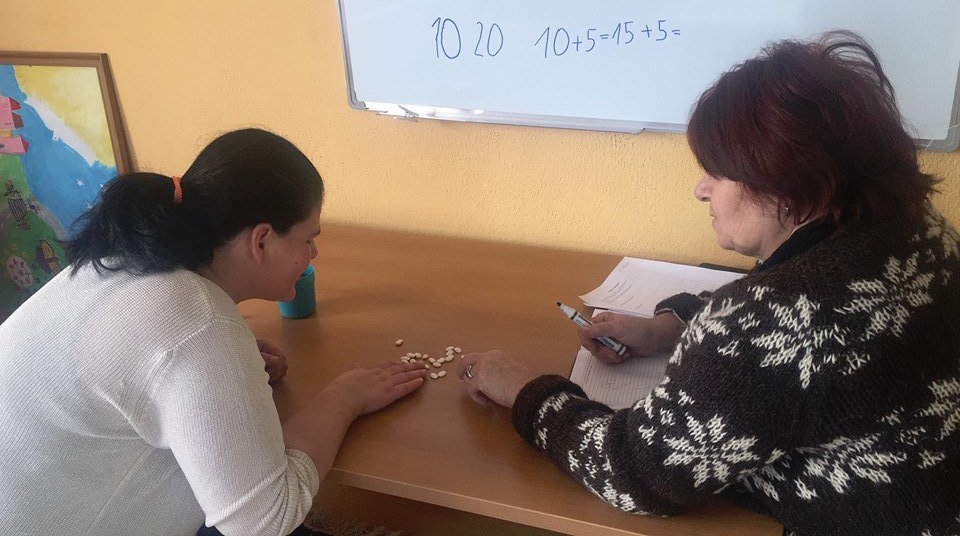 The ladies taking part in the rehabilitation program of Operacioni I Mekembjes have spent the autumn working towards healing and hope with their therapy sessions, and learning new skills for their life of independence. We are very proud of each of them!
As well as investing in their emotional health and recovery, they have also been working hard towards taking care of their physical health through our new fitness and nutrition courses! Many of the families who arrive in our center have very poor health due to violence, poverty and neglect. We have started a fun fitness program and cooking lessons to make sure that the ladies and their children have a healthier future.
Nita* is a young mother in our program who has left a life of trafficking. She told us that she doesn't know much about how to make sure her daughter stays well. She said, "I would really like to learn more and to know more about which food would be good and healthy, and which foods are not healthy." Now through the healthy cooking classes, we have discovered that Nita is a great cook, enjoying making delicious healthy food and investing in a new passion – and maybe even a future career.
Valbona had never learned to read or write before joining our program with her young child earlier this year – instead she had suffered a life of violence and neglect, and never had the opportunity to go to school. That doesn't stop her from having big plans for the future! She told us, "My future is to go out and find a job with enough money. I need to learn from you how to save, how to go to the market to buy things, how I should take care of the receipts, how to buy things for one month." We are proud to report that now Valbona has started learning the basics of how to do a budget – the first lessons were using beans!
For Valbona, Nisa and others like them, the opportunity to learn basic skills alongside their emotional healing can be the start of a positive future. Thank you so much for helping us care for these ladies and their families – we are so grateful.
* Names changed for security purposes