Project Report

| Sep 20, 2021
HEAL VICCC Recovery Project Report September 2021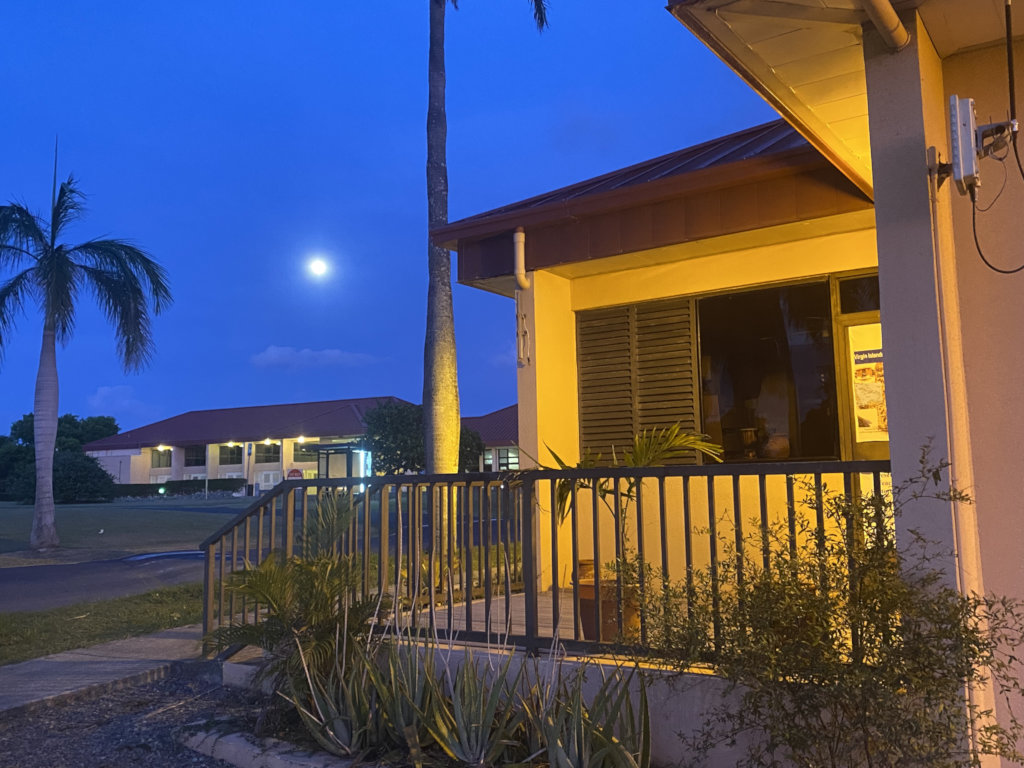 From April 2021 to September 2021, the VI Caribbean Cultural Center at the University of the Virgin Islands continued to maintain and sustain virtual and online learning while additional restrictions manifested within public programs and physical site-based administrative operations in compliance with U.S. public health and related safety protocols were transformed in alliance with mandatory vaccination policies. The Heritage Education Arts Legacy (HEAL) VICCC Recovery Project [HEAL VICCC RP] deliverables have remained virtual and restricted based on the implementation and public perspectives on vaccine mandates placed into effect during this reporting period. The continuation of virtual programs among institutional and community stakeholders is part of the restricted field-based learning programs, events, and activities implemented by VICCC@UVI. Caribbean Cultural Heritage Education virtual events linked to strengthening outcomes for sustainability methods for disaster preparedness, recovery, and related activities via cultural creative arts and more in compliance with COVID19 physical distancing and public health protocols continue to be exercised. With hurricane season commencing in June 2021 through November 2021, preparatory and safety measures along with material resources for students, families, and beyond were initiated and instituted with the intentions for new approaches planned and designed. Partnerships with community-based education, safety management, and cultural heritage preservation management organizations utilizing virtual and limited physical engagement platforms increased with select programming from April 2021 to late August 2021. Continuation of work in virtual environments and select physical environments include 1) Virtual educational collaborations in support of existing disaster preparation, awareness and recovery continued with local, regional and national institutions; 2) Virtual planning sessions to strategize improved fund development procedures for the project; 3) Strategic resource management planning session; post-disaster and public health policy awareness sessions; and related stakeholders webinars with students and select VI community stakeholders; and 4) Digital/virtual media presentations and messaging on HEAL VICCC RP continued. Essentially, the virtual cultural heritage education programming remained limited as the VICCC@UVI prepared for resuming physical site-based activities compromised by a multiplicity of social crises.
In early September 2021 multiple natural disasters, earthquakes, tropical storms, and hurricanes alongside the impact of climate change affecting the restoration of social normalcy in the VI and wider Caribbean Americas continues to contribute to the trauma experienced by many throughout our local community complicated by coronavirus variants, COVID19 vaccine mandates, and reductions in student and community engagement in select HEAL365 programming and events. Summer 2021 provided a series of limitations further complicated by natural disasters that challenged, the continuity and frequency of virtual programming. Holistic approaches using digital media for sharing messaging on the HEAL VICCC program goals, objectives, and resources via Bamboula (creative cultural conversations) to decrease tension, stress, and anxiety were employed. The HEAL VICCC RP team was reduced considerably from May to August 2021. continued to manage, collaborate, and organize focus groups, visual arts exhibitions, hurricane/pandemic recovery discussion sessions, blended with educational entertainment, and monthly intergenerational webinars with regional and international partners. In this reporting period, virtual programs integrating creative science, technology, and arts programming that increased awareness of disaster recovery and preparedness with sensitivities and awareness to VI Caribbean cultural heritage perspectives and legacy narratives were implemented. Highlights for community-centered cultural activities virtual with limited physical distancing direct programs not permitted on campus pending reopening of the University campuses for regular interactions. Digital interactive discussions and public service announcements (PSAs) in alignment with VI seasonal/annual observances, heritage hikes/educational tours that included yet were not limited to: VI Youth Art Month [safe] exhibition events on St. Thomas and St. Croix (April/May); African Liberation Day at VI Legislature on St. Thomas [livestreamed]; Caribbean American Heritage Month and VI Freedom Week (June); VI Emancipation (July); Rev. Dr. Edward Wilmot Blyden and Caribbean Emancipation Observances (August); US Labor Day and West Indies Solidarity Day (September); and other regional cultural heritage and historic observances. Most community events included informational resources, educational care packages, and practical materials that supported hurricane preparedness, trauma counseling, and related resources from the HEAL VICCC project.
During this reporting period, multiple changes due to increased COVID19 protocol restrictions continue to increase major modifications in deliverables revised and reorganized for HEAL VICCC RP. The University's mandatory vaccine policy along with the legal and public resistance to the mandates for experimental vaccinations in June/July 2021, negatively impacted engagement, and practical interactions in the project's summer programming. Designs and plans for virtual presentations on public health safety protocols, disaster preparation, and awareness, along with creative discourse on sharing information on recovery, confidential counseling referrals, and related sanitization processes were completed complementary to other not for profit community-based organizations inclusive of yet not limited to: Music In Motion School of Higher Dance Education, Women's Coalition of St. Croix, Beyond Visions Foundation, VI Developmental Disabilities Council, Per Ankh Khamniversity, Division of Cultural Education within the VI Department of Education, MACISLYN Bamboula Dance Company, UVI Bamboula Dance Circle, and others with guided capacity-building support from the St. Croix Foundation for Community Development. Redesign of virtual presentations on disaster recovery, safety, increased sanitization practices, and COVID19 (and variant) protocols were prioritized during this reporting period despite delays in proposed deliverables for HEAL VICCC RP. Redevelopment of digital social media programming reached 275+ local and regional participants (75% of proposed outreach numbers) with operational virtual program engagement supporting safe and physical distancing during increased COVID19 security and sanitation protocol. As reported in previous periods, the following issues demand sustainable resolutions:
Reorganization of pandemic safety, security, and counseling resources for VI families.
Shipping to the VI continued to be delayed and disaster preparedness, recovery.
Continuation of small group internships, exchange activities, and field-work research programs for youth secondary and university level.
Project activities continued to be delayed, rescheduled, or completely revised due to abrupt cancellations created by fluctuating government shutdowns due to COVID19.
Creative virtual and limited physical educational excursions/exchanges of cultural heritage education informational programming continued to be developed and modified.
HEAL VICCC RP continued to engage in the creation, design, and implementation of programs and events to the best of our ability during drastic modifications in University operations, and community interactive protocols due to increasing variants in the COVID19 pandemic, vaccine mandates, increases in post-vaccine breakthrough infections, reduction in the University population (students), natural disasters affecting the VI and wider Caribbean (floods, earthquakes, tropical storms/hurricanes) and more. A series of innovative and creative approaches for recalibrating the goals and objectives of HEAL VICCC RP is in effect for revitalization and reorganization during forthcoming reporting periods.