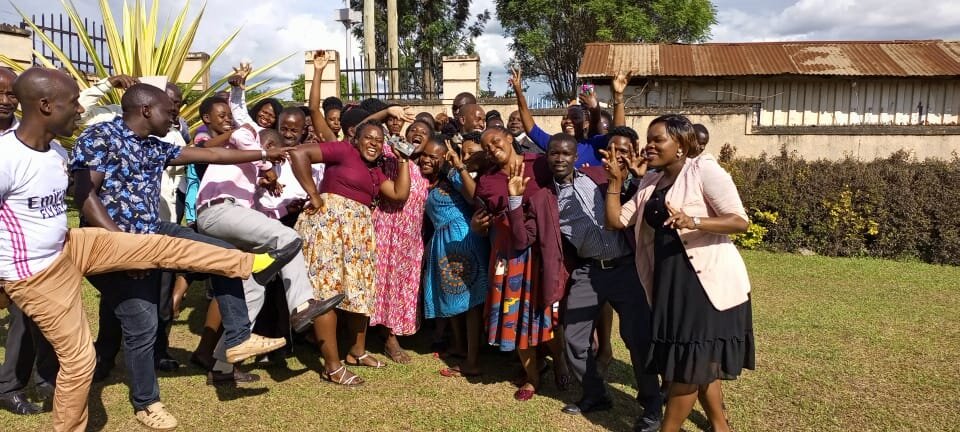 These past few months have been incredibly busy and productive for the Healing Together Uganda Country Manager, Brendah Aryatugumya. In Uganda, most public schools have been closed since the start of the pandemic, and have only reopened towards the end of 2021. During the course of the 2-year school close, both teachers and students alike experienced significant trauma as rates of interpersonal, childhood, and gender violence soared while folks were at home, out of work, and living in extreme poverty and with no system or resources for mental health care, especially in rural communities. As teachers and students return to school, there has been a strong demand for additional training to respond to the accumulated trauma over the past few years.
In response, Brendah has been traveling almost non-stop to deliver healing advocacy trainings to schools across the region. Recently, public schools were on a 3-week break, and Brendah took the opportunity to train over 175 teachers in trauma-informed care. These teachers are responsible for over 10,000 students. Over the past months of trainings, teachers have experienced profound emotional healing, while also learning tools to support their students. Here are some of their powerful testimonials:
"I realized I have always transferred my trauma to my wife by beating her, scolding her. This training has helped me to control my anger. [Now], I will always calm myself down through resourcing."
"This has taught me how to love and take care of my self so i can be able to make a positive impact on others lives."
"From this training I learned that [although] I have been beating my students to make them disciplined, instead I have been hurting them more. I will be a different teacher when I return to school."
"Please send our gratitude to Healing Together...for coming out to give us skills on how we can manage our everyday stresses and traumas. We really appreciate this from our hearts." Another teacher shared that, "through this three-day workshop I have been able to heal. I am so healed, so new, so fresh. Thank you for this powerful experience."
Through your support, we are creating learning and healing opportunities for some of the most impactful people in the region, teachers and educators. When multiple teachers from the same school receive this training, it positively changes the school culture and creates an atmosphere of healing and respect. Thank you again for all that you do to support this work!