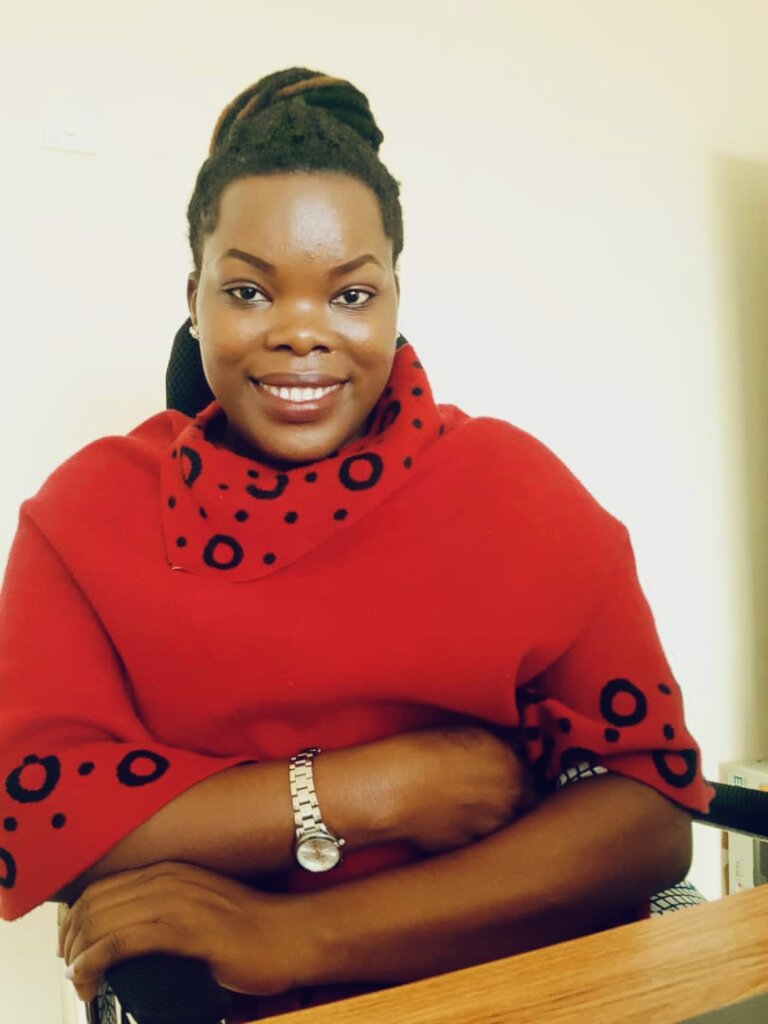 We're so excited to welcome our new Country Manager in Uganda, Brendah Aryatugumya! Brendah is in the process of opening the newest Healing Together office, located in Mbarara, in Western Uganda. Brendah comes to Healing Together having worked for 6 years as a social worker, most recently as the Sexual and Gender-Based Violence Coordinator with our partner NYAKA, and is a former participant of several of our trauma-informed care trainings in Uganda.
Brendah grew up in a rural part of southwestern Uganda where poverty was high and there was significant loss due to HIV/AIDS. As a survivor of trauma and gender-based violence herself, Brendah developed a passion for helping others heal: "Throughout my life I endured a lot of trauma. Before joining university, I was asked what I wanted to do and I told my cousin sister that I wanted to serve people, to work with people, to help and support people and to be a voice to the voiceless. Healing Together has given me all that I need to support others to become healing champions in their own lives and in the lives of others. I have come to learn that trauma is here and all we need are skills to heal from our everyday traumas so we can keep moving, keep thriving and keep healthy."
In her short time as Country Manager, Brendah has already facilitated 2 trainings. The first, in collaboration with Mutera Global Healing, took place in Kigali, Rwanda, and supported the staff of two local organizations in learning about trauma informed care. These organizations, Resonate and Komera, work with women and girls who have been impacted by gender-based violence. Through learning about trauma-informed care, the staff will be more able to take care of both community members and themselves.
The second training took place over several days in Uganda. The training included 45 participants, many of whom were teachers who have been out of work due to the pandemic. These teachers typically provide community education in remote villages through drama and theater, as literacy rates are low. Now that schools have begun to open after two years in Uganda, the teachers are focusing on learning additional skills for supporting their students. Brendah shared that unlike many trainings she's attended in the past, where participants often fell asleep, this training was lively and engaged. One of the participants shared, "It is from this training that I learned that I have been beating my children to make them become disciplined, but instead I have been hurting them more." Teachers who are trauma-informed are more likely to be able to support their students in both learning and healing.
Stay tuned for more, as Brendah is about to lead a training for 70 teachers from 70 schools in the Mbarara region!
Thanks to your contributions, trauma-informed mental health support is accessible to communities that are deeply impacted by violence and inequity. Your support is making a difference for generations to come.