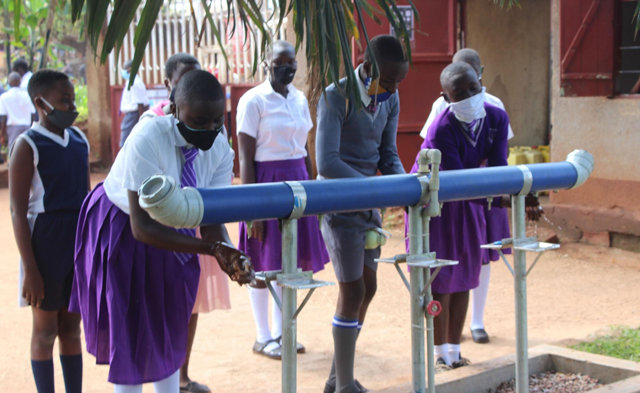 COVID-19 Update in Uganda
Although many wealthy countries in the Global North are vaccinating their citizens, the situation is vastly different in Uganda. With a population over 42 million, only 864,000 doses of the AstraZeneca vaccine have been released to Uganda by the World Health Organization.
The Ugandan Ministry of Education and Sports (MoES) has issued a plan for a slow, phased return to school, however most students still remain at home. With few resources for distance learning outside of urban areas, the MoES outlines a 3-year accelerated catch up for lost school time with school returning to "normal" in 2024.
* * * * * * * *
Our Work & Our Partners
While COVID-19 still prevents us from safely resuming in-person mental health workshops at schools across rural Uganda, we've been invited to continue training Ugandan healthcare workers and community educators specializing in gender equality - on how to heal and prevent cycles of trauma and gender based violence. Those trainings will take place in the next months. Stay tuned!
Our partner, Nyaka, has expanded from 2 to 4 healing centers, providing counseling support to survivors of sexual and gender based violence.
We're creating an online training platform with self-paced, culturally adaptable mental health content - like the Emotional First Aid lesson (photo below) - so that organizations can get certified in trauma-informed care, and train their own staff and community members.
* * * * * * * *
Gratitude & Sustainability
In this rapidly changing world, sustainability is everything. While many nonprofits like ours have been hit by the economic recession and loss of funding, the demand for mental health resources has increased exponentially. We're working hard to adapt, innovate, and stay the course -- so our partners, communities, and most of all, everyday survivors of trauma and violence know that they still matter.
So, we thank you, from the bottom of our hearts, for your ongoing support and advocacy!
#StandWithSurvivors
PS - We've changed our name to Healing Together - a bold declaration that reflects our mission to unlock the power of everyday people to build resilient communities and heal cycles of trauma and violence.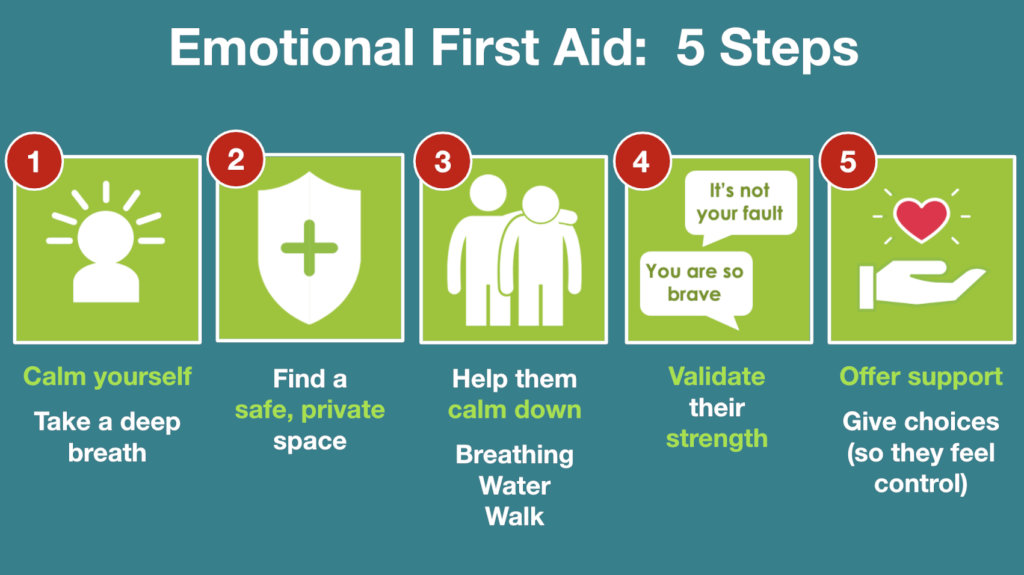 Links: