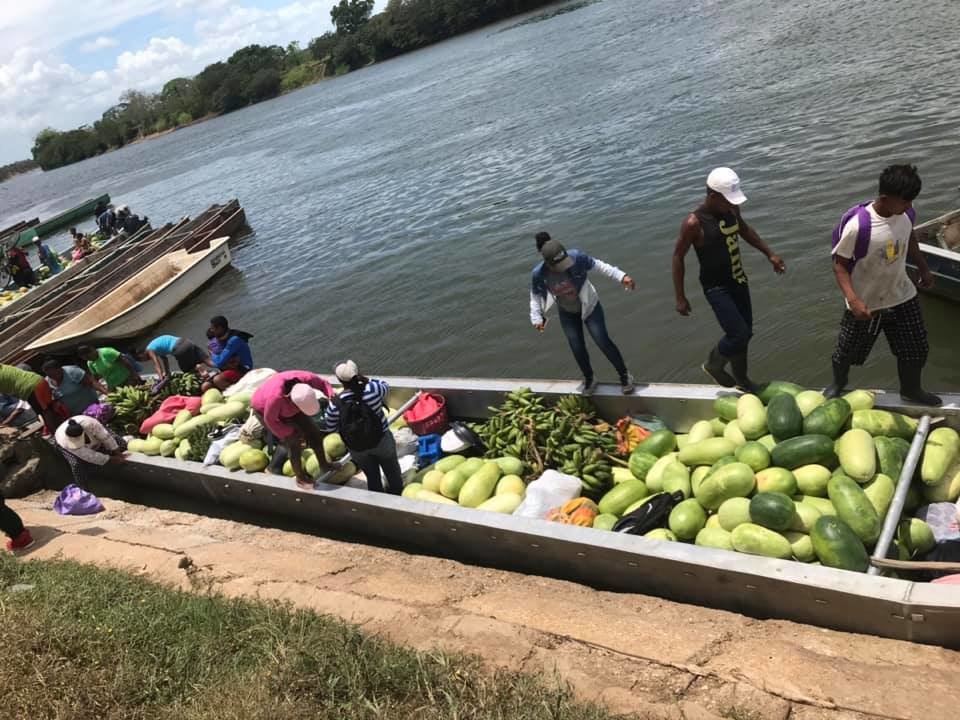 In the remote community of Waspam on Nicaragua's North Atlantic Coast, we work with our partners, Wangki Tangni to support Indigenous women farmers. One of the biggest challenges they face is that their isolated communities are only accessible by boat. That means that women have to make a long journey down a river to bring their produce to market.
What's waiting for them at the other end? The chance to raise money to sustain their families, and to make connections with other women farmers facing the same challenges. In the photos below, you can see just what it takes to make that long trip.
We are proud to partner with Wangki Tangni to reach these remote communities and get them the support they need.
What's more, this region faces intensifying storms due to climate change, hindering harvests. But with farming workshops and seed supplies, these women farmers are learning techniques to help raise successful harvests to sell at MADRE-sponsored farmers markets. Thank you for supporting these women farmers, their families and their communities!
Photo credit: Wangki Tangni