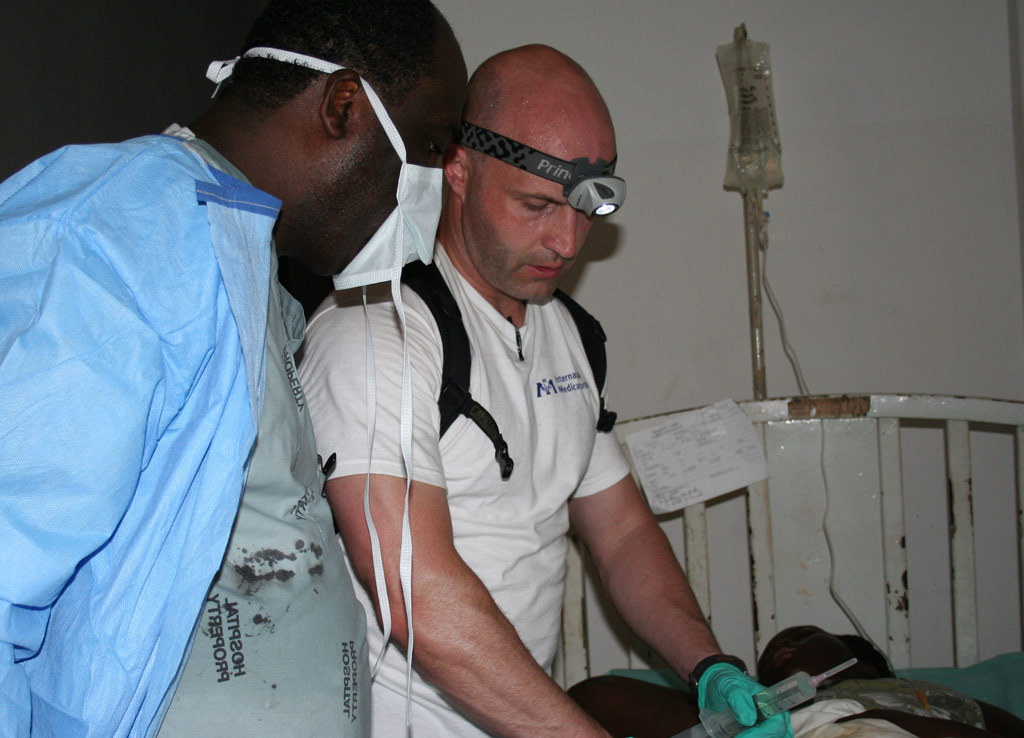 January 21, 2010, Los Angeles, Calif. – Sienna Miller, Global Ambassador for International Medical Corps, makes a passionate call to action in a public service announcement (PSA) to assist survivors of the 7.0 earthquake that struck Haiti last Tuesday.
"The need left by this earthquake is enormous," says Sienna Miller. "Thousands need medical services and time is of the essence. If the injured do not receive medical care quickly, treatable ailments like fractures and open wounds can become life-threatening. The more people who come together and offer their support, the more lives we will be able to save."
Funds raised through the PSA (http://www.imcworldwide.org/SiennaPSA) will directly support International Medical Corps' emergency response in Haiti and save lives by helping acquire what is desperately needed on the ground, including medicines, medical equipment, food, clean water, and other emergency relief items.
International Medical Corps was on the ground in Haiti providing emergency medical care just 23 hours after the earthquake struck. "They are working around the clock to save as many lives as possible," says Miller. "I hope this PSA will shed light on the incredible work they are doing in Haiti and encourage others to support it."
In Port-au-Prince, International Medical Corps is working at the Hopital de l'Universite d'Etat d'Haiti, a 700-bed hospital, as well as supporting small health clinics throughout the city. An International Medical Corps mobile medical unit is also in Leogane, the epicenter of Tuesday's earthquake, providing emergency medical care.
"We are so thankful to Sienna for speaking out for the people of Haiti," says Rebecca Milner, VP of Institutional Advancement for International Medical Corps. "Every donation made as a result of this PSA will save lives on the ground in Haiti."