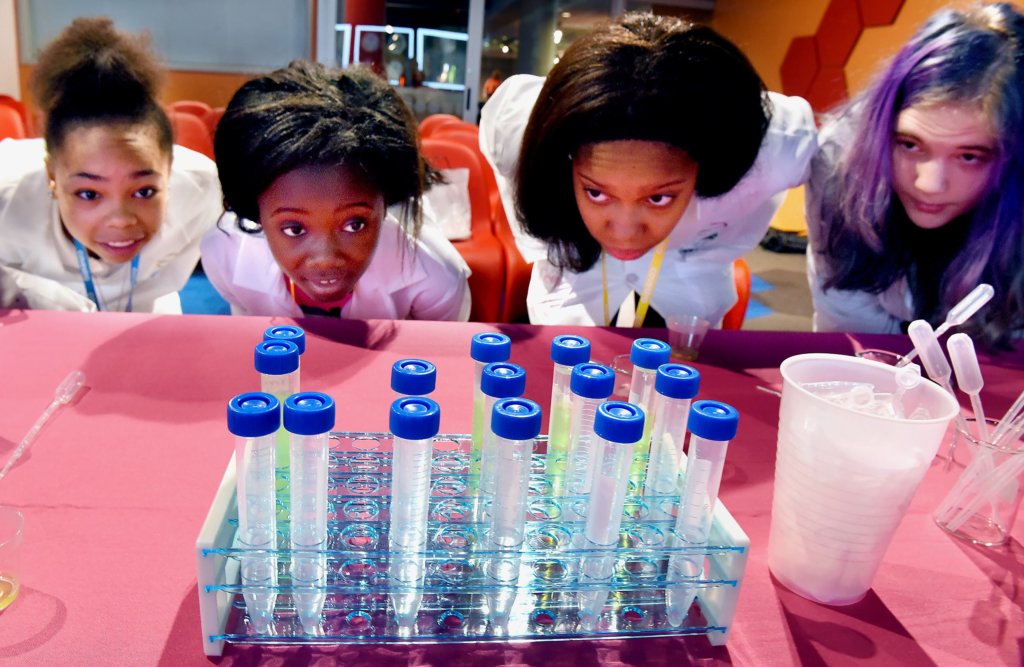 Thanks to all of you - we keep reaching more and more girls all around the world to show them the fun in learning Science, Technology, Engineering & Math!!! In just these last few months, we have launched our g4g events in Pittsburg, PA USA and Goa, India - and held our 6th annual event in Brussels, Belgium and our 2nd annual event in Mol, Belgium. 1000 more young girls, ages 11 to 15, have now met incredible role models in their area and had a special day of science fun, just for them.
Shooting hoops with robots, learning coding with yoga & the star wars team, getting slimy with polymer worms, a Big Bang with Tesla & learning molecular cooking with the White House Executive Pastry Chef... this were just a few of the highlights at our launch at the Carnegie Science Centre in Pittsburgh. As with all our events, these special days are free for the children thanks to our incredible donations & partners - and this particular event brought girls from local areas who haven't had the chance to see this incredible museum in their city. A day of inspiration - and only just the beginning as we were also so pleasantly surprised by a visit by the local Councilman for the town who proclaimed this day as an official g4g day!
And just a few weeks later... on the other side of the world, we launched in Goa, India!!! 250 incredible girls and two launch events, in North & South Goa, and with local schools and orphanages -- if you saw a young girl wearing a gold ribbon necklace with their own DNA, then you know they were at the g4g day in Goa! Some of these girls travelled 2 hours each way by various connected local buses just to attend this special day for them.... and all of them can't wait for the next one (which is already in the planning!).
Then, back at our headquarters in Belgium - in the little town of Mol, home of the European Commission research and other science organisations, the event brought back favourites including a visit from the local Fire station (of course with their trucks) to see the science behind fighting fires.
And - the event of the year that we all wait for - as we get a chance to trial out new ideas to share with our worldwide event - Brussels, Belgium!!! 250 girls clamoured to be on the final registration list (which was filled within 48 hours of opening) and had a blast with new experiments this year. The Martians landed with a special Martian-learning lab. The girls applied their physics skills to sports in our new Sports & Science Fun Lab. A Fab Lab truck appeared at the front of the building and the girls had a chance to make their own microscope. Plus - so much more - as well as even more workshops run by the 16-year old greenlight girls who have attended all the past years. And - the surprise ending? The event closed with our first g4g Press Conference run by the girls. 6 girls, ages ranging from 10 to 16, each told their story, why science was important to them and why this event was needed to encourage girls of their age to keep on studying and exploring STEM. Who stole the show? Of course, it was the youngest on stage who had the best line and exclaimed at the end, "To positively affect the bottom line, you need to start putting women on the top line."
You can only imagine the audience's reaction.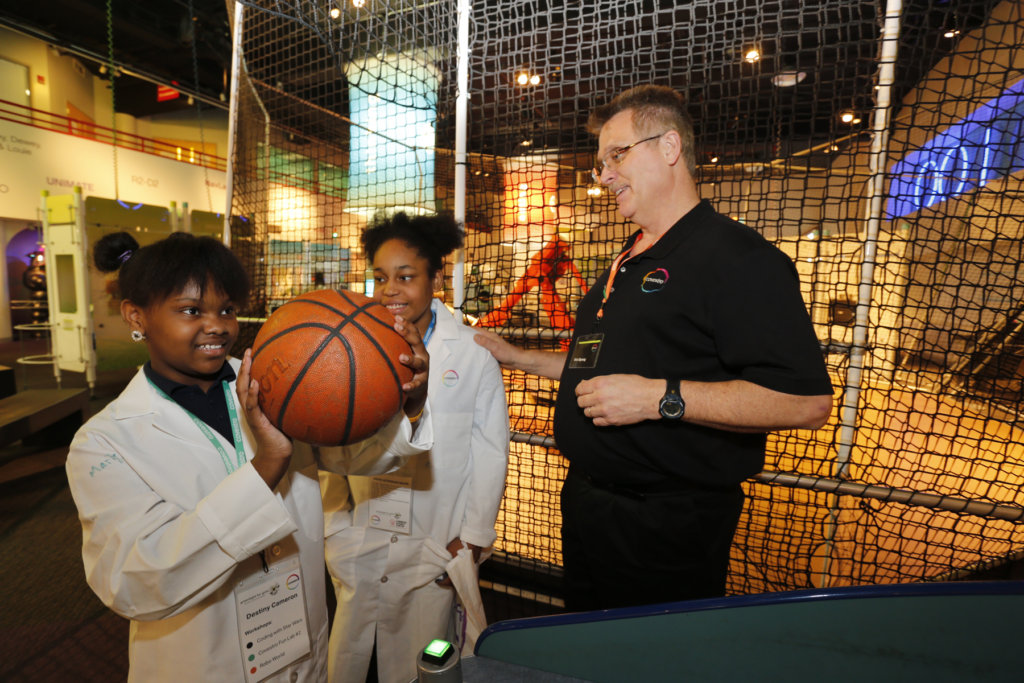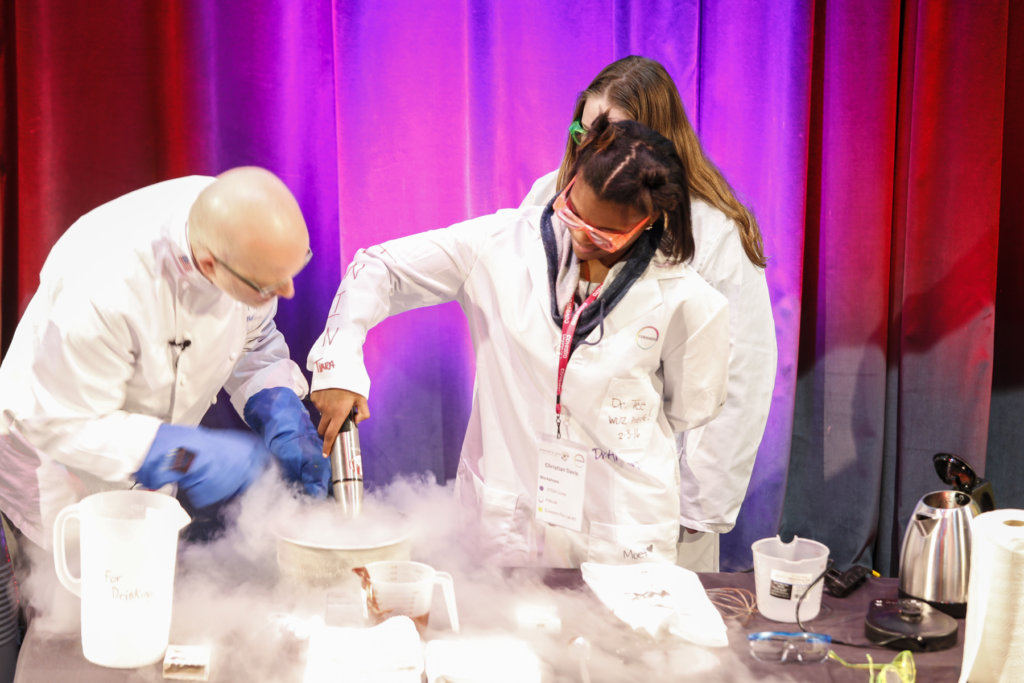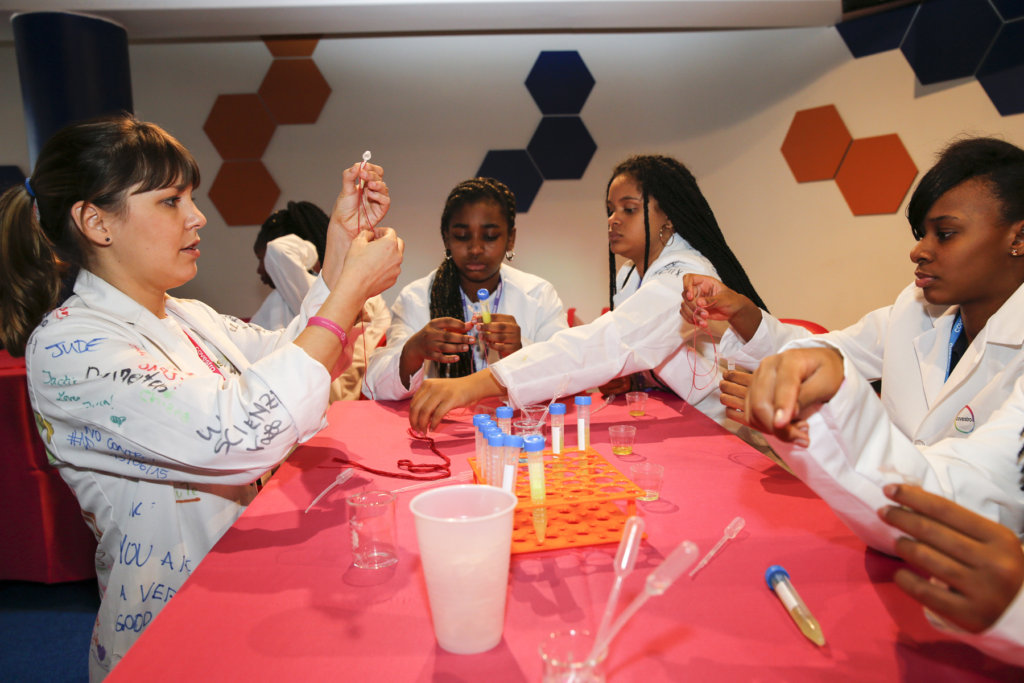 Links: