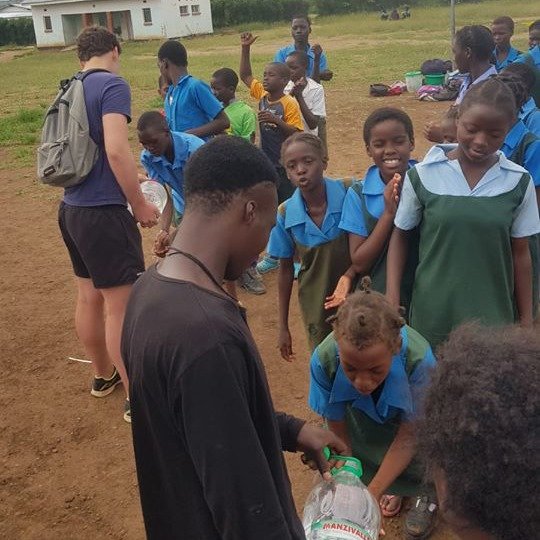 To Our African Impact Foundation Family,
I hope this message finds you healthy and happy. It is difficult to stay positive during these tough times, however I myself have gotten through this time by thinking about the incredible impact you have all made and will continue to make on the people and environment across the African continent.

For a lot of the communities we work with, there is unfortunately a lack of awareness around how contagious and serious the virus is, and everyone's susceptibility to it. A lot of lost jobs is leading to an increase in food insecurity, and little access to healthcare is concerning for many.
African Impact has had to go into a temporary hibernation due to travel bans, however the Foundation is committed to staying present in the communities by continuing critical activities and providing COVID-19 support - handing out disinfectant packages, setting up hand washing stations, continuing nutrition programs, translating information posters into local languages, and keeping in touch with beneficiaries via telephone where possible.
To better support organizations, GlobalGiving has recently modified their Terms and Conditions to allow us to use any unspent donations from January 1, 2020 to June 30, 2020 on our most urgent needs during this difficult time. With a shift in priorities and situation, we hope to use the money raised to re-hire staff on the ground to carry out critical activities under the Foundation while African Impact is in hibernation.
Your support means so much to us and we look forward to continuing this journey with you. To say thank you, we wrote a little song for you: Watch the video here!
Kind regards,
Sarah Nielsen
African Impact Foundation
Impact Manager
PS – We've created a Foundation Facebook Group to stay connected, spread positivity, and share project updates. Come join the fun!