Project Report

| Sep 15, 2016
GLOW Leadership Academy 2016

Dear Friend,
With the help of your generous donation, Girls Leading Our World (GLOW) Leadership Academy touched the lives of another 81 Bulgarian girls in 2016.
The participants this year came from 27 different communities from all around the country. We were proud to have among them current members of the National Team of Bulgaria in Biology for 2016 (one of which is a bronze medalist from the 27th International Biology Olympiad) and the National Team of Bulgaria in First Aid for 2016, as well as former members of the National Team in Synchronized Swimming.
Beside our main interactive sessions dedicated to leadership, teamwork, effective communication, decision making, public speaking, online image and gender roles, a special focus was posed on healthy living and eating disorders prevention. All participants took part in a specially organized by GLOW social campaign in Veliko Tarnovo on promoting positive attitude.
The Academy does not end with the conclusion of the activities during the one-week long camp. After all participants went home, they were asked to provide feedback and deeper evaluation of their experience so next year GLOW Leadership Academy can be even better. This is what one of participants shared:
"I can confidently say that what I have learned in the span of only a week will always be a big part of me growing up and developing as an individual. With the help of the wonderful people on GLOW, I'm now on the road to being a more creative, disciplined and far more self-reliant person. I'm surely looking forward to taking what I've learned and applying it in the future – in my everyday life and beyond." (Viktoria Hristova, 18 years old)
As a conclusion to this year's camp and continuation to next year's, GLOW has launched a competition for choosing the trainers for GLOW Leadership Academy 2017 so by the end of October, 10 girls that took part in Academy this year, will be selected to come back next summer as trainers.
Once again, we would like to thank you for supporting the GLOW Leadership Academy!
Sincerely,
GLOW Bulgaria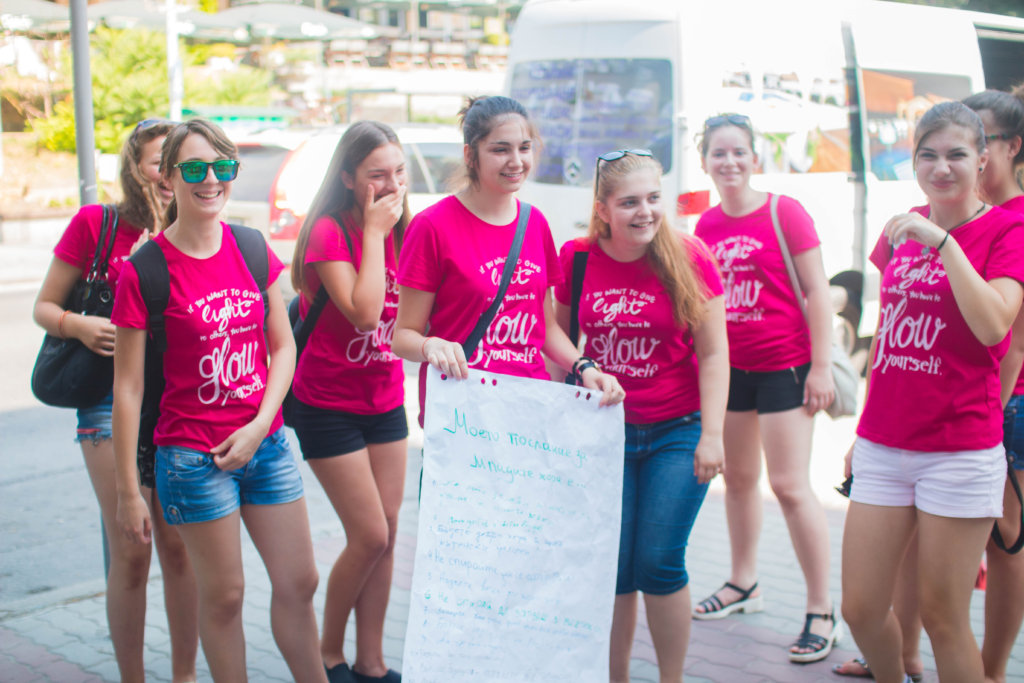 Links: