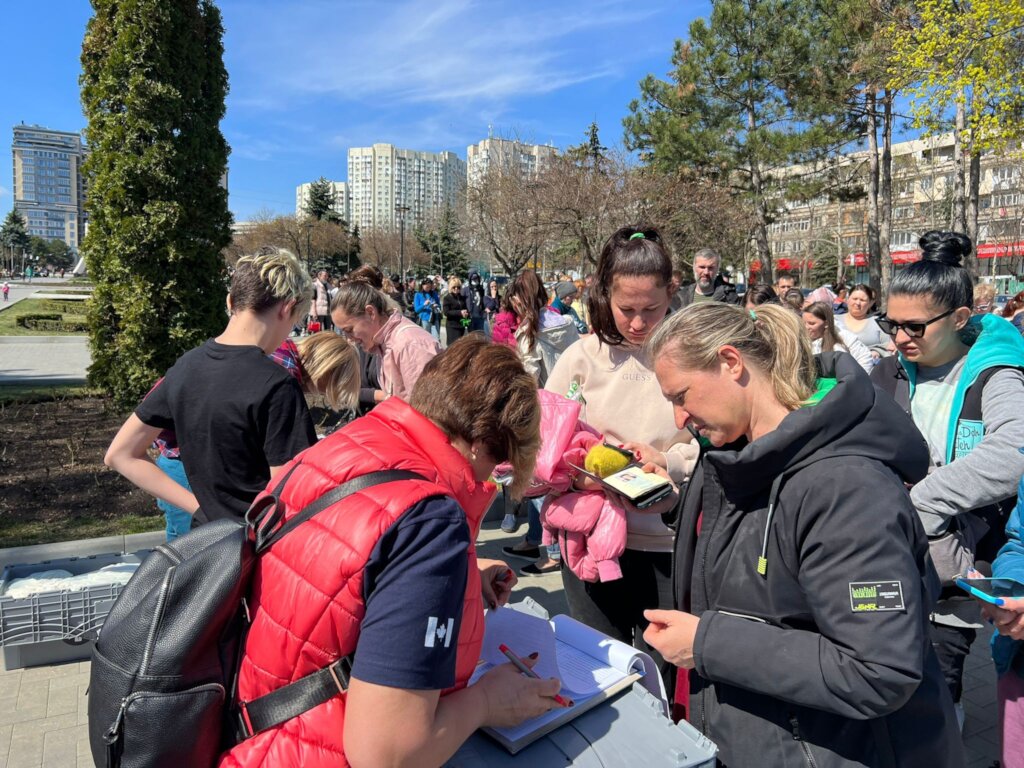 Six months after Russian troops crossed the Ukrainian border, violent conflict remains ongoing. Over 7 million Ukrainians, on estimate, have fled the nation. This is in addition to the 7 million who remain displaced within national borders. With the violence still ongoing, these refugees and internally displaced persons remain unable to return home. GlobalMedic remains committed to delivering aid with our rapid response team positioned in Ukraine, Moldova and Romania.
Working alongside existing partners in Ukraine, GlobalMedic is running multiple projects dedicated to refugees and internally displaced persons. Feed Lviv is a GlobalMedic funded project, distributing meals to families passing through the train station. It has not only fed over 3,300 people, but has allowed the restaurant to continue operating and paying employees.
GlobalMedic established a similar program in Odesa, feeding an additional 2,200 from a rotating menu. These projects allow those who are displaced to receive culturally appropriate, fresh cooked meals while supporting local infrastructure. To aid local hospitals, 20 pallets of medication and other medical supplies have been sent to the hospital in Lviv. For the local community, 30 pallets of hygiene supplies have been sent to Lviv.
GlobalMedic is assisting in both Moldova and Romania, responding to the influx of refugees seen through the past six months. In Moldova, our team and partners are distributing meal packs to refugees arriving at, or passing through, the Chinisau station. Our rapid response team is simultaneously running a food kit program. Using locally sourced staple foods, Maldovian locals have been working with our team to create and distribute kits to host families. So far, close to 17,000 kits have been distributed, and over 600 sent into Ukraine.
The response in Romania consists of both coordination of goods being sent to Ukraine, and aiding the in-country refugee response. Buying local food and hygiene items, GlobalMedic is working alongside partners to send products into key cities in Ukraine. In country, our response team is providing local centers with goods. A food-kit packing and distribution program has also been set up, with almost 6,000 being sent to Ukraine and over 400 distributed throughout Romania.
So long as the need remains, our team is committed to providing refugees and internally displaced persons with culturally appropriate food and goods. All donations will allow us to continue funding all programs dedicated to the Ukrainian Crisis.