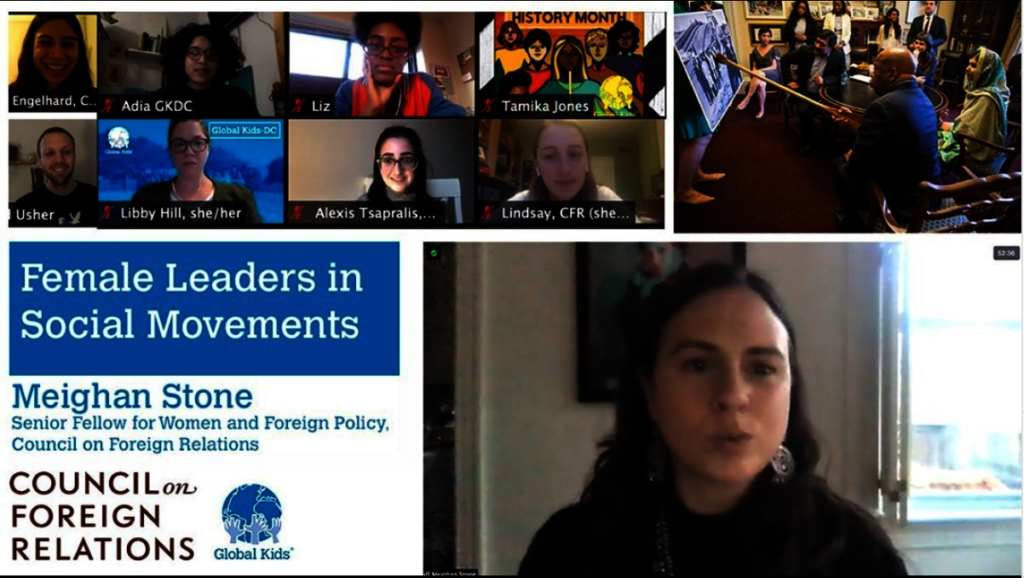 It has been a year of unprecedented experience for our youth, staff, families and community at Global Kids.The COVID-19 pandemic in conjunction with increased violence against our BIPOC communities and economic and racial disparitieshas shaped more than a year of our lives, canceling plans, causing feelings of grief, stress and anxiety and shaping the way we look at our our access to good healthcare, wellness supports and educational services. However, one thing has remained constant – Global Kids has continued to show up, provide essential resources and services to our youth and families and even look internally, developing a bi-weekly Antiracists Pedagogy Training series focused on developing a shared understanding.
College and Career
With support from our highly qualified staff, our youth have been able to meet these challenges head on. Our seniors will be graduating from high school and are being admitted to their colleges of choice, including Penn State, Cornell, and various CUNYs. One was selected as the 2021 POSSE scholar and will be heading to Lafayette in the fall. We are so proud of these achievements and grateful for the support of all those who have donated their time, energy, and expertise towards developing our GK Leaders' college and career readiness skills this past year.
Annual Youth Conference
Our youth also designed and implemented their second successful virtual Annual Youth Conference on April 1 with "Government, Economic Equality, and Human Rights" as the conference theme. The conference brought hundreds of young people together who facilitated workshops on topics such as poverty criminalization, child labor, immigration, and other government-related human rights violations.The day featured many creative performances and special guests including keynote speaker, Zama Neff the executive director of the children's rights division of Human Rights Watch.
Round Tables
Global Kids' partnerships with the Council on Foreign Relations, the world's leading international affairs think tank, has given our young people unique access to some of the world's leading foreign policy experts. The CFR Round tables provide GK Leaders with an opportunity to learn from experts on various foreign policy topics. Each includes a presentation and a lengthy Q&A session, which affords students a window into the world of policy deliberation and analysis and empowers them to have confidence in their ability to voice their opinions. GK students attended round tables with experts in their fields such as:
Meighan Stone

who spoke with students on the

topic

of

women and girl leaders in social movements (she has worked with Malala Yousafzai)

, with a tie into

cross-cultural learning in organizing

movements

;

Charlie

Kupchan

who led a

conversation focus

ed

on U.S. isolationism and what to expect for U.S. involvement globally under the Biden

administration

;

Paul Angelo,CFR fellow for Latin American Studies

, who

focused

on the current political protests in Venezuela, Chile, Colombia, Peru, and Guatemala

; and

Rob

Knake

who

discussed

the

November Presidential

election

,

specifically focus

ing

on the importance of cybersecurity

.
Social and Emotional Supports
Supporting students' social and emotional (SEL) needs continues to be critical. Restorative Circlesguidedstudents on how to use and apply SEL techniques as they navigate their world at this time. It included workshops on Healthy Relationships, Basic Needs, Zero Tolerance, Conflicts, and Expressing Affection. Guest speakers from Safe spoke aboutHealthy vs. Unhealthy Relationships and Breaking Down Racism. In Peacekeepers, students continue to gain conflict resolution skills and address bullying and other forms of discrimination. Workshops focused on self-awareness, morals and ethics, social movements, affinity groups, resolutions, local and global movements, and a virtual visit from the Animal Care Centers of NY. Finally, we continued to offer choice-based enrichment clubs inSpanish, Anime, Minecraft, Yoga, Evening Yoga, Photography, Cooking, Writing, Dance, Global Art, Funny Girls (improv), Bro Code, and Market Makers(financial literacy).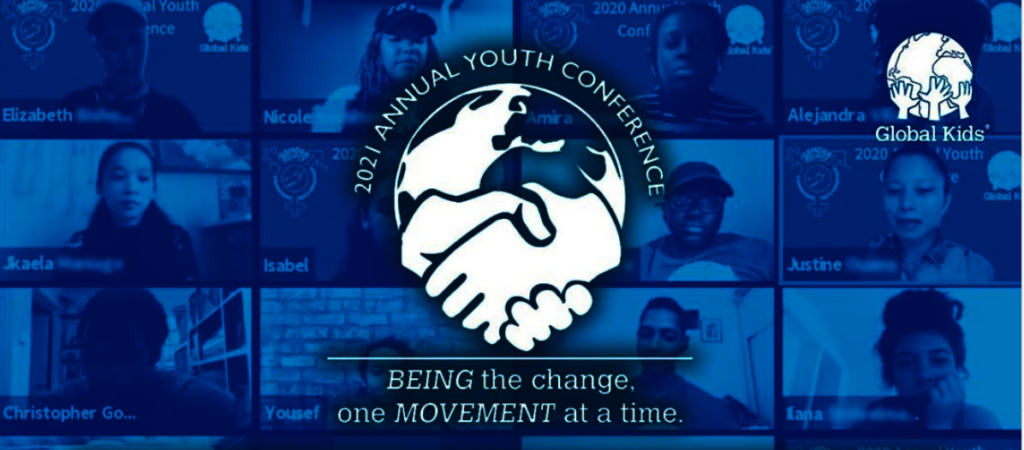 Links:
Attachments: