Project Report

| Oct 11, 2022
Medical and Academic Updates from July to October
By Aileen Eunicia P. Balon-Abaca | Resource Mobilization Officer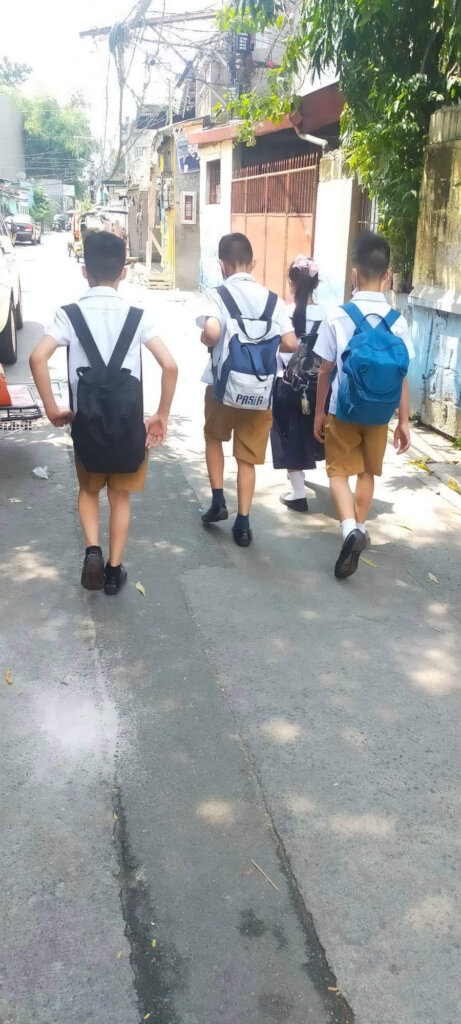 For the third (3rd) quarter of 2022, thirty-five (35) children were given educational assistance. Eighteen (18) children were enrolled in primary (formal) education from Daycare to Grade 5. However as of the last week of September 2022, only sixteen (16) are officially attending the blended learning classes since two (2) of the children were adopted.
The Blended Learning Classes are a combination of in-person and modular classes. During the two (2) years of the pandemic, the kids completed their education purely through modular classes facilitated by the staff. But now that they're enrolled in the blended learning classes, all sixteen (16) children are excited, happy and religiously accomplishing their homework. Their in-person classes start at 6:00 in the morning and end at 12:30 noontime. They've missed the different group activities and their old classmates in the school.
Twenty-four (24) children had their health check-ups - various laboratory tests, weekly medical check-up with the private Pediatrician has been done to all the children. One (1) got confined due to Pneumonia but recovered well. The rest of the children had recurrent asthma, cough, colds and fever necessitating COVID-19 antigen and RT PCR tests. Thankfully all the results turned out negative. As a preventive measure all the qualified older children ages five (5) years old to eleven (11) years old were given full COVID-19 vaccinations. It was observed that the vaccinated children did not become sickly after their shots.
Thirty-five (35) children were provided with milk, nutritious food, multivitamins, extra Vitamin C to ensure that the children remain active, strong and healthy. Their anthropometric measurements also showed an increase in their body mass indeces.
Despite all the challenges, we are very tahnkful that through your generosity and kindness, we are still able toenroll the kids; pay for the hospitalization and confinement expenses; provide them nutritious meals, vitamins and medicine to help them thrive in this new normal.