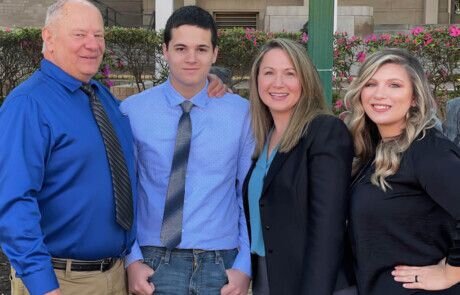 For kids in government care, aging out can be a nightmare. It means being thrown out into the world without a solid support system and with limited resources. An overwhelming number of kids who age out find themselves homeless. This was a big fear for Charles, age 16.
Then he met Larry. Larry wanted to adopt for a while and had been a foster parent. He was interested in mentorship since he'd often been placed in leadership roles growing up. "I didn't run, but I was voted Vice President of my Little League," he says. His desire to help younger people has continued and he always dreamed of adopting.
Charles and Larry met at a Kidsave event in July 2021 and instantly bonded over a love of nature. Larry has a background in law enforcement and military—two career paths that fascinated Charles. Larry was happy to answer Charles' many questions about Army life.
From July to September of 2021, they met every weekend. They went fishing, hunting, and hiking, and had mid-week Zoom calls. Through these visits, they were able to get to know each other. Then in September, Charles left foster care behind and moved in with Larry.
Charles' life immediately changed for the better. He began laughing more, performing better in school, and working to pursue his dream of joining the Army. He began ROTC training to become an officer, and he says he couldn't be happier.
Charles' adoption was finalized on April 1st, 2022—Charles' birthday! "I can finally put the past behind me and start all over again," he said. When thinking of other kids in foster care, he gets a bit emotional. "Just never give up," he says, "it may take time and seem hopeless, but there's a family waiting for you."
Like any parent, Larry wants Charles to soar despite turbulence. Larry added, "I do know it's going to take time, especially since his childhood experience was unusual, but I hope one day he's completely independent So what if we're a little later than others. We're still taking the journey."
At the adoption, a Kidsave staff member said, "You could see the joy on Charles' face when the judge announced him with his new last name!."
At 17 years old, Charles is finally home.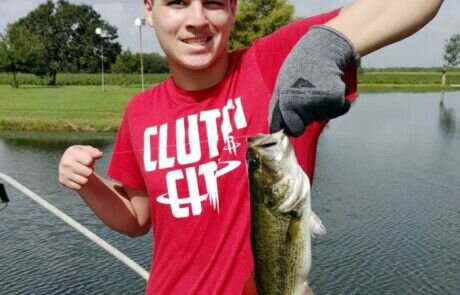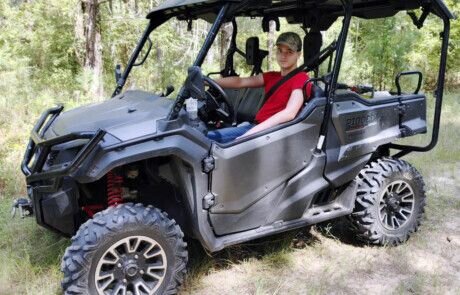 Links: