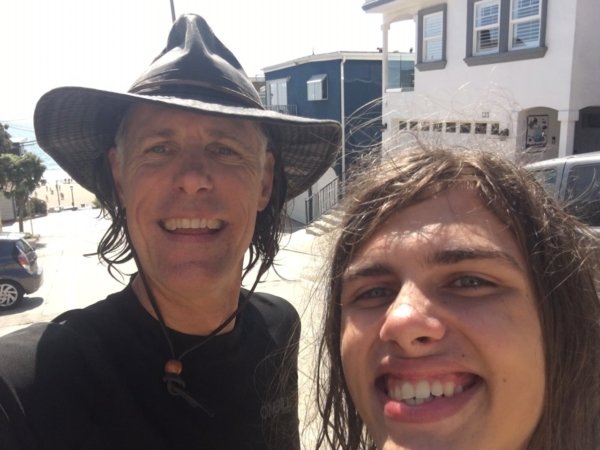 Sixteen-year-old Jack stood on the sidelines watching kids and families getting to know each other during a Weekend Miracles event. Standing off to the side made him stand out to John, who walked over and greeted Jack with a smile that brought him out of his shell. Little did they know this moment would change both of their lives.
Once the conversation started, there was no stopping it. John quickly noticed there was a lot more to Jack than first met the eye. Jack was creative, engaging, a restaurant connoisseur, and huge movie buff! The two eventually signed a Kidsave agreement to see each other at least twice a month for a year, to have an unpressured stretch of time to get to know each other. As they did, they found they shared a love of movies. Together, they toured animation studios to pique Jack's interests in animation and storytelling.
After a year of events and weekend stays, Jack moved into John's home, and they became a family. Jack's adoption was finalized on National Adoption Day on November 23, 2019. Since they met in 2017, John and Jack have come a long way as a family. Jack, now 18, is considering a career in film and entertainment. He enjoyed an internship for The RightWay Foundation, where he was able to recreate a film based on Stephen King's Stationary Bike.
"Jack is a really great kid," said John. "He, like all youth now, is struggling a little bit to find his niche in the world. It has been very rewarding to play a part in guiding him. The key for Jack" added John, "is to continue to strive and find that area where he has a passion and where he can make a significant contribution. I think that's where he's going to find the greatest happiness."
John has this advice for anyone interested in adopting a child from foster care: be patient and open-minded to all possibilities. "I found an organization that allowed me to spend time face-to-face with a young person, and then together see if a relationship can blossom," says John. "I tell folks who are interested to really have a go with an open mind, be very persistent. Kidsave has a magic method."