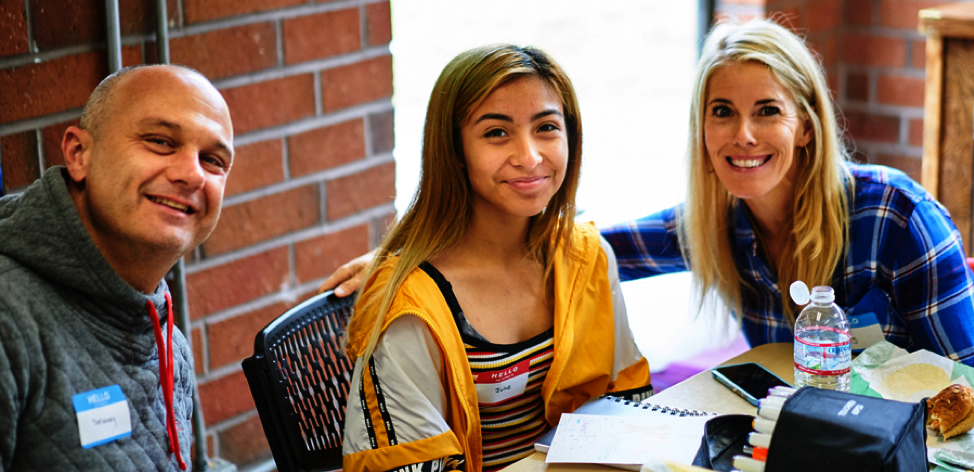 Julie had been in and out of foster care since she was 12 years old. This May – at age 17, just months away from aging out of the system – she was adopted, despite all the restrictions on gathering because of COVID-19! Switching from in-person to virtual events, her progress getting to know Delaney and Kelly didn't miss a beat. Julie was one of the first kids to be adopted since Kidsave moved its programs online and into chat rooms.
"Weekend Miracles", Kidsave's Los Angeles Program, matches children with families who then commit to see each other at least twice a month for a year -- providing support and stability for kids in foster care. It was at a Weekend Miracles event where Julie first met Delaney and Kelly and found a connection. However, since COVID-19, events and meetings have moved online, a change that's had an unexpected silver lining.
Many adoptions throughout the U.S. have been delayed due to COVID-19. However, with the added privacy that a chat room affords and the quiet time to talk more openly, relationship can really blossomed. While organizations and social workers adapt to the pandemic, efficiencies and new ideas are coming to the surface in the child welfare realm – changes Kidsave has long promoted! "The fact that they were able to make this happen through the court system virtually was just huge for us," said Delaney.
Kidsave has been able to hold virtual events weekly or bi-weekly – often holding two events on one weekend – and kids are able to spend more one-on-one time with families. Since starting virtual events in April, four Los Angeles foster youth have been matched with hosts and six youth have been matched for adoption. Kidsave has planned to continue holding virtual events even after in-person events are safe to restart.
After her biological father passed away, Julie was separated from her siblings, and has since found it hard to readily trust people. With her new family, she has found an environment where she feels relaxed and supported. "I now know what being happy feels like," she said.
Kelly said, "Julie is starting to see the bigger picture of where she can go in life and what she wants to accomplish." Julie will start her senior year of high school in the fall.
You can also watch Julie's story in Episode 4 of the A&E Documentary The Day I Picked My Parents.